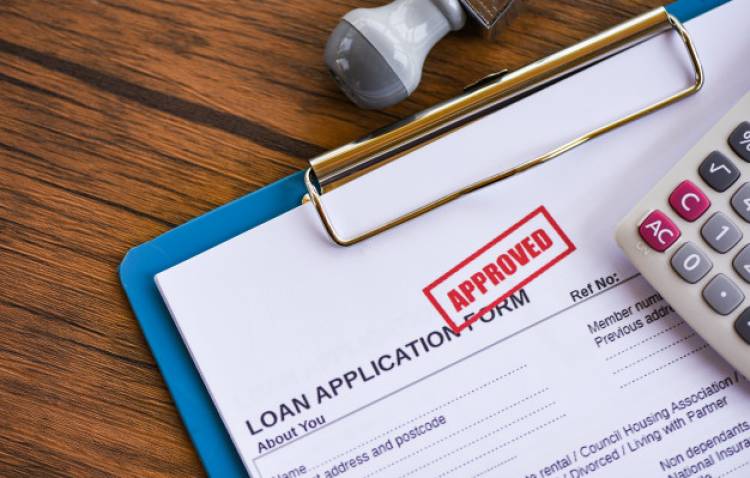 8 Important Reasons to Apply for Personal Loans
Do you want to go abroad for higher studies or want to renovate your home? But you are unable to fulfil your wishes due to a lack of funds. Then keep all your worries aside, and let's understand in detail about personal loans. A personal loan is a type of loan in which the lender offers you an amount of money to use in different ways. For example, a personal loan can help to expand an existing business, or it will be useful for medical emergencies. Like every other loan, you have to repay the borrowed amount with an interest amount over a tenure. It is a good option to apply for a personal loan online.
Secured and unsecured are the two varieties of personal loans. Some collateral helps in getting secured personal loans. Without collateral, you will get unsecured personal loans. Banks, online lenders, and credit unions offer both secured and unsecured personal loans.
Here are the top 8 reasons why you should apply for a personal loan.
Debt Consolidation
Debt consolidation means using a new loan to pay off previous multiple debts. Grouping multiple debts help in reducing the hassle of repayment of so many debts. It helps you in dealing with credit card debt, student loan debt and other arrears. Consolidating your debts helps in paying off your debts at a lower interest rate. With debt consolidation, you can clear all debts and stabilise your monthly finances.
Medical Emergencies
Medical emergencies are unpredictable. In these situations, you are in an extremely vulnerable condition. You never want to compromise with the health of your family or friends. Even if you have medical insurance, sometimes it may not be enough to pay for all the medical expenses. Sometimes, you may have to submit a large amount of money to the hospital for a lifesaving operation within short notice of time. Personal loans can help you to deal with such problems. You can get these loans at a lowered EMI and within a short period.
Paying Credit Card Bills
Personal loans are helpful to pay off your credit card bills. Take a personal loan when you are unable to pay off your credit bills on time or if you want to avoid a penalty. Credit cards have a higher interest rate than personal loans. A personal loan will reduce the total interest amount and also the tenure.
Home Renovation
Homeowners avail a personal loan when they want to renovate their home. They may want to complete repair works like plumbing, wall painting or electrical wiring. Personal loans are perfect for those people who want to finance a mid-sized home renovation project and are not interested in availing home equity loan. With no collateral, you can get a personal loan for home renovation and repay the EMI gradually.
Higher Education
There are so many conditions and restrictions for a traditional education loan. Some banks give loans only if a student belongs to a specific type of college. Students should avail personal loans as there are no strict conditions to secure them. Personal loans will be safer for students because of the lower interest rate.
Wedding Expenses
In India, weddings are a huge event. You need money for an engagement ring, wedding dresses, jewellery, catering service and venue. Borrowing cash from moneylenders is risky. A personal loan will help in covering the wedding expenses and honeymoon trip. If you are not interested in endangering your savings account, do apply for a personal loan.
Expanding your Business
If you own a small or medium-sized business and have been lately considering expanding it, then avail of a personal loan. You don't require collateral to avail of a personal loan. Banks do not put restrictions on your spending style. As the interest rate is low, you will easily pay back the entire loan with interest.
Vacation Costs
Everyone needs a break from daily routine work. Visiting a new country is always fun. You may want to make an anniversary, birthday or any other special occasion memorable. Travelling outside the country increases your expenses. You have to pay for the flight or cruise cost. Luxurious resorts and restaurants also charge a hefty amount. Hence take a personal loan to visit your dream destination.
You can also use personal loans to buy a vehicle, trendy gadgets or new home appliances. Whatever your reason, personal loans will certainly help you.