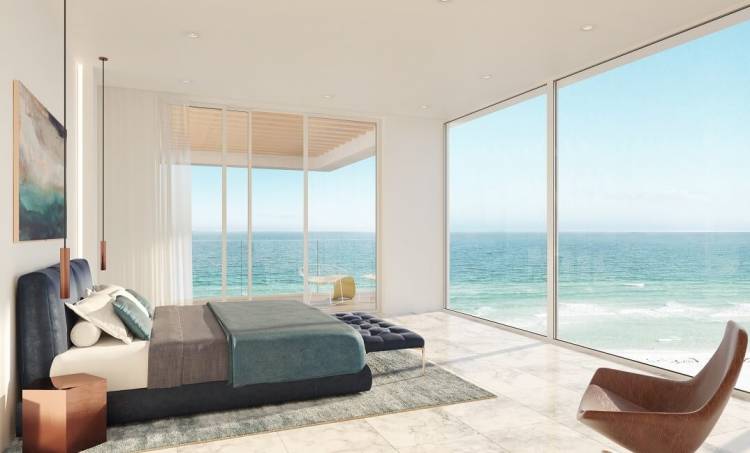 6 Steps to Rent a Villa in Abu Dhabi
Apart from the luxurious lifestyle they offer, Villas in Abu Dhabi are known for their grandeur and splendour. These classy living spaces come laced with modern amenities and facilities that can surely transform any residence into a luxurious one.
However, these villas come with an expensive price tag. Therefore, not everyone can afford them. This is where the option of renting a villa comes into the picture. The capital city has abundant options for those looking for rental villas within their budget. However, the process to find and finalise one can prove to be a tad bit challenging for a foreigner.
If you are also looking for a villa for rent in Abu Dhabi and are confused about where to start, we have got you covered. This article contains an in-depth guide on renting a villa in this emirate. Continue reading to find out more:
1. Look for Listings
To begin with, start looking for listings for rental villas in Abu Dhabi. There are numerous property portals that you can check for this purpose. Or you can hire a real estate agent. It all depends on your convenience and preferences.
If you are relying on a portal, check for listings by applying different filters such as the number of rooms, location of the property, furnished/unfurnished, etc. Also, make sure to take into consideration other important factors such as annual rent, number of cheques, availability of the unit for viewing, security deposit requirement (it is usually 5% of the total rental value).
2. Shortlist Properties
The next step is to narrow down your list of rental villas that meet your requirements and fall under the budget bracket. This is an important phase; thus, it must not be rushed. Some real estate portals allow potential tenants to inspect the property virtually. They offer 3D tours for this purpose.
After you have shortlisted a handful of properties, get in touch with their representatives. It can be a property management firm of the landlord him/herself. In many cases, it can be the real estate agent as well.
3. Property Viewing
Next, be prepared to inspect the shortlisted villas one by one. Don't forget to take photos and notes during your visits. There are numerous factors that you must pay attention to when visiting a villa for renting purposes. These include:
The condition of the exteriors. Make sure the lawn is well-kept and walls do not have signs of mould or other forms of deterioration.

Check kitchen cabinets, washrooms and other parts of the interiors thoroughly. If there's an issue, it must be brought to the attention of the landlord.

Is the property secured? Know about the security measures to see if it is safe for your family or not.

Check the neighbourhood. Is it quiet? Too noisy? Is there construction going on in the area? Knowing the answers to these questions will help you get a hint of the lifestyle you will lead in your new rental villa.

How close the property lies to your workplace? Getting the answer to this question is important regardless you own a car or prefer public transport for commutation purposes. In the latter scenario, check the distance of the villa from the nearest metro station as well.

Pay attention to amenities and facilities. As stated above, villas are famous for their exclusive lifestyle, which is defined by the presence of state of the art facilities, such as a swimming pool, terrace, spacious rooms, etc. If such facilities are missing, it's better that you look for other options.

Know if the landlord has certain conditions or regulations pertaining to the use of the property.
4. Make an Offer
If you have liked a villa and picture yourself living in it, it's time that you make an offer. The landlord may have listed the rent in the advertisement, but there's always a little room for negotiation. You can also make an offer for the reduced number of cheques.
It is also important to discuss other vital details that will be included in the contract during this phase.
5. Reserve the Property
If you are satisfied with everything else, you can proceed ahead and reserve the property. For this, you will have to pay a security deposit, which, as stated above, amounts to 5% of the villa's rent. This amount is refundable.
You will also need to present your residence visa copy or passport during this step.
6. Sign the Contract
A contract will be drafted that will have all the necessary information pertaining to the villa. Both you and the landlord will have to abide by this contract. Make sure to read it thoroughly before signing on the dotted lines.
After performing all the aforementioned steps, you will be able to get a villa for rent in Abu Dhabi.
Click Here To See More