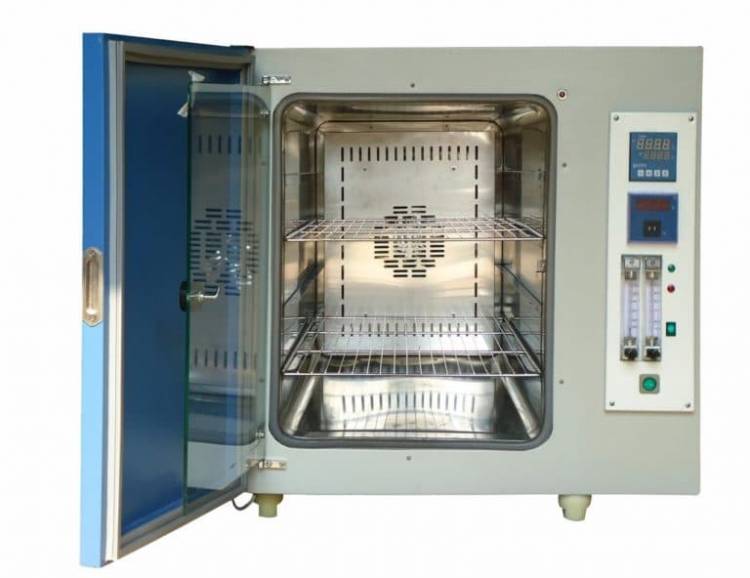 CO2 INCUBATOR – ABOUT, BENEFITS & WHERE TO BUY
---
ABOUT CO2 INCUBATOR?
---
CO2 incubator also known as Cell Culture Incubator or IVF & Tissue Culture Incubator or Gassed Incubator. CO2 incubators are widely used in scientific research to grow and maintain cell cultures. CO2 Incubator provide ideal and unparalleled conditions for growing your culture. That is why they become the first choice of researchers in several areas of application: tissue engineering, in vitro fertilization (IVF), neuroscience, cancer research and other research with mammalian cells.
Specially developed to carry out work involving microbiological research and cell culture. Widely used in several laboratories, with automatic CO2 injection to simulate natural physiological parameters to provide the development or growth of cell cultures. CO2 Laboratory Incubator offers a sterile in vitro growth environment for optimal cell and tissue growth by focusing efforts on reducing cell desiccation through an active humidification system.
---
CO2 INCUBATOR BENEFITS:
---
High-Efficiency Sterilization - Cell culture is a highly sensitive process in which bacteria, viruses, fungal spores and mycoplasmas can destroy valuable cultures or distort results, causing rework. CO2 incubators (Cell Culture Incubators) guarantee sterile conditions for your research.
Air & Water-Jacketed Technology Disinfection System - CO2 incubators are equipped with a hot steam disinfection system. The sterilization cycle performed during the night guarantees the reliable destruction of germs that can interfere with the result (without any extra work), such as the removal of internal accessories. 100% eliminated in a routine disinfection cycle.
Easy To Clean - The cleaning process is simplified due to the exclusive internal chamber, with rounded corners, which reduces the areas where contamination can accumulate. CO2 incubators have best ratio between usable space and volume, due to the absence of internal connections.
Co2 Input Filter - All gas injection lines are filtered through a HEPA filter, which removes impurities and contaminants before being injected into the chamber. The HEPA filter is capable of filtering particles larger than 0.3 μm at 99.998%.
Condensation Free, Even with High Level of Air Moisture - The high humidity in the air prevents cell cultures from drying out and also keeps osmolarity constant in the culture medium. With CO2 incubator (IVF & Tissue Culture Incubator), you can work with air humidity of up to 95%, while the internal walls remain completely dry (to avoid contamination, however, condensation should not occur). The tilted water tank keeps the air humidity absolutely stable.
Optimized Temperature Control - A reliable heating system using an air coating, combined with temperature sensors ensure high precision and homogeneous heat distribution inside. The excellent dynamics of the chamber guarantees short recovery times of relative humidity and small fluctuations caused by the opening of the door. This provides reliable protection at any time, especially for sensitive crops.
Automatic Start Function - The immediate start function, which simplifies the operation of the equipment, turns on the incubator and performs the calibration of the measurement system. The thermal conductivity CO2 sensor is automatically aligned, without manual adjustment. The incubator can be used immediately after completing the startup routine.
---
WHERE TO BUY & LEARN MORE ABOUT CO2 INCUBATOR?
---
If you want to learn more & help to buy the Co2 Incubator, you can visit yatherm.com. Yatherm Scientific represented recognized and excellent brand for best and high performance Co2 Incubator and other laboratory equipment of the highest quality!
Read more about Sieve Shaker and Test Sieves by Yatherm scientific manufacturer of scientific equipment.