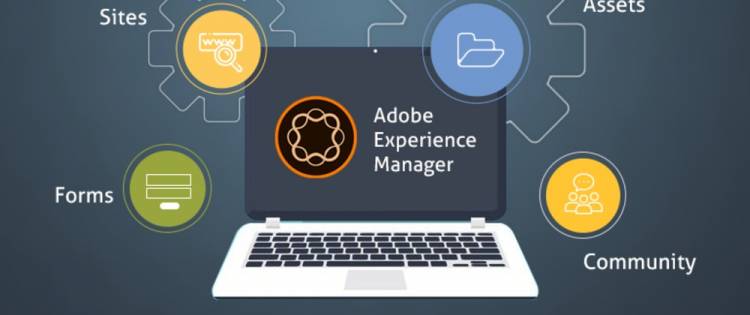 What is the Difference Between Adobe Experience Manager and WordPress?
These days, web presence is known as the key to surviving in the marketplace among massive businesses. The whole business of yours might be depending on the web solely but there is a need for the right content management system for the correct working of your business by utilizing the most robust and efficient resource available. This article will help you to select the right and appropriate content management system for the business.
If we see through a technical perspective, there is a prior choice of AEM Development Services that is an enterprise content management system along with various touches from Adobe including Adobe experience manager somewhere in between proprietary and open-source software.
While, WordPress is an open-source, well-designed, and easy to use content management system that can be updated continuously with the large community of users and new features that provide development resources and a lot of handy plugins. But it doesn't have capabilities like site editing, wide site metrics, and tools for capitalizing on ROI, etc.
AEM Development Services and WordPress both have some advantages and drawbacks that are based on the needs and sizes of the different businesses.
---
Difference Between AEM System and WordPress
---
Let's have a look at the right points that will be helpful to select between the appropriate content management system for the growth of your business. Check out these-
---
1. Advanced Analytics for Customized Customer Experience
---
Advanced insights of business help for understanding the customers and their particular needs that are beneficial for the growth of the business with the loyal consumers on-board. Businesses should understand that customers love to be pampered with good services and customized care as this is the reason to return to that brand or service.
By using AEM Development Services, customers can have the ability to dial the right person at the right time by customization and audience segmentation through machine learning and artificial intelligence. Also, they can have high-quality digital experience all in one platform.
While WordPress has a built-in business insights analytics tool for the preliminary reports of the behaviour of the customers. but WordPress's built-in analytics can't compete with advanced AI and machine learning anymore.
---
2. Workflow Management and Permission
---
Workflows and permissions in CMs are negligible in businesses that have a small team for content management. Although, with the growth of the company, these features become critical for success and team productivity.
AEM Development Services include some workflow management things and progressive permission like content must go through an approval procedure before it gets published on the production site. And, only a few people can hit the button 'publish to production'.
AEM has quite an automated process than WordPress, so authors don't have to email or call people for any approval as AEM makes it more automated and easier that doesn't create any confusion at the time of publishing the content.
---
3. ML and AI Enhanced CMS for Improving Customer Engagement
---
AEM has a built-in ML and AI integrated into the CMS that is famous as an Adobe Sensei. AEM Development Services uses machine learning and artificial intelligence capabilities of Adobe Sensei for speeding up the content creation for delivering custom experience at a grand scale.
The creative ability and delivering it everywhere along with the features like reusable content keep the efficiency in and repetitive workout. A business can have millions of customers instead of having a few mobile and web customers on a customized level without any extra work.
On the other hand, WordPress doesn't have any built-in ML or AI-enhanced system. Websites based on blogs for small businesses can be beneficial from WordPress Integration in comparison to the AEM's price range. While the large enterprises can unlock the better experience for consumers with the help of AEM's vigorous ML and AI-enhanced CMS.
---
4. Advanced Modes of Editing
---
Authors can edit and view every page quickly in various modes in AEM Development Services. Switching between modes is easy depending upon what requires to get done for the job. Some modes in AEM show how the site is made-up. In one scenario, personalization and A/B testing are set up through AEM integration with Adobe Target. Authors can define showing-up the specific components by using targeting mode based on age, location, time of the day, referral page, etc. of the visitor.
AEM integration is comparative with WordPress's plugins but it has a difference that is AEM integrations are more difficult and custom-tailored usually for user-specific requirements. If you have an enterprise-level business, keep the money and development complexity aside, the result of such efforts can be an amazing authoring experience. The editing modes concept shows how a simple drop-down brings a chance to get a job range done at the time of stay on a single page.
---
5. Multi-Platform Content Sharing Support
---
It allows users to have all content and information centrally. Additionally, users can publish data on all of the channels. It saves a lot of money and time and has less hassle to remember the passwords from different channels.
AEM Development Services offer cross-channel data that is created by authors or users once and can deliver amazingly across the mobile, web, IoT, apps, in-venue screens, and single-page applications without any extra effort. While WordPress has a less exclusive feature and users can upload only their data with WordPress by a single channel including blog-based websites that are organized by WordPress.
---
Final Words
---
When it comes to selecting an appropriate platform for CMS migration or implementation, these all depend upon the site needs of the organization. AEM is better than WordPress and helps to maintain the overall procedure of CMS along with the advanced features. Many AEM Development Companies are offering the users a more customized and personalized user experience with the latest technologies integrated that makes AEM a robust and strong content management system. It is also valuable for multiple channels to deliver your content for business growth and you can do it easily with AEM on a higher note!