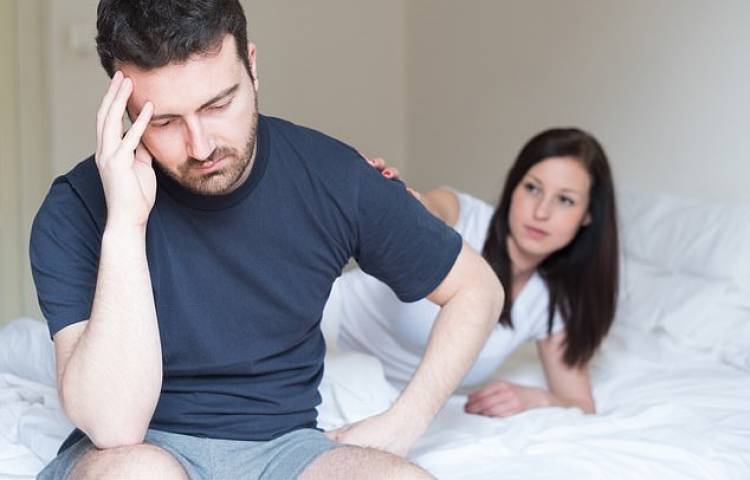 Do you have Erectile Dysfunction? Here's why you should not feel shameful!
Erectile Dysfunction (ED) or impotence is something very common among men nowadays.
You're a handsome hunk & a heartthrob for almost every girl around you. But you can't attain a boner that satisfies a woman. Is this something that's killing you from within? If yes, read this blog until the end.
---
What is Erectile Dysfunction?
---
Erectile Dysfunction, also known as impotence, is the inefficiency of men to gain & sustain harder erections. You're trying hard to get there, but you cannot help yourself to satisfy your girl in bed.
Slowly & gradually, it also impacts your playtime that keeps decreasing. It's one of the features of ED.
(If you feel like this story matches yours, keep on reading)
You can't get harder, but it's not you alone!
Gone are the days when old aged men used to think that they can't keep erections. Nowadays, men in their 20s & 30s start experiencing inabilities to attain & sustain harder erections. Though tonnes of reasons are responsible for this, you can't figure out what's hindering your sexual pleasures.
If you think you are suffering from impotence, you're not one in a million. Thousands of men in your age may have the same problem & it's a fact.
Let's check out more about this.
---
5 Surprising Myths & Facts about Erectile Dysfunction
---
ED is common & so you should learn to live with it
As discussed above, ED is common among any age of men these days. But, this doesn't mean you should suffer.
For instance, if you're 60+ years of age, you have all the right to enjoy sex like a man in his 30s. However, let us make it clear; ED pills are not sexual stimulators. They won't help you achieve erections but show amazing results for old-aged men too. In short, you still have a cure for ED at any age.
You cannot suffer from ED because you're young
Anyone can go through this. Numbers of reasons are responsible behind causing ED & this includes:
Stress

Depression

Current medicines

Loss of interest in sexual activities, and so on.
We can say that anyone can suffer from such common health problems, and the ED is not an exception. Men may experience it earlier or later.
You don't need to see a doctor; they cannot do anything
A sexologist has a cure for almost all sexual problems. Hence, you can trust your doctor by leaving all shame aside. Tell them what you're facing with ED & how it is distracting you from your professional life. You can get an ED medicine prescribed & it will make you feel better. Besides this, you can enjoy sex like you never had impotence.
Lack of attraction towards your partner may cause impotence
This isn't a point of discussion either. It isn't your partner who is troubling you, but it's you who is in trouble with ED.
Several reasons are responsible for impotence in men. Here are they:
Cardiovascular problems

Diabetes

Certain medicines

Nerve Disorders

Hormone Problems

Stress

Anxiety

Depression

Smoking & drinking habits

Prostate or Bladder surgeries
Online cures of Erectile Dysfunction can be dangerous
Thousands of men buy erectile dysfunction medicines online after getting a prescription from the doctor. Let us name some bestsellers that treat impotence like never before:
Vidalista

Tadalista

Generic Viagra
The above-mentioned medicines are to be mentioned as a few, you've got more to resume to your pleasurable sex life.
Should you go for Cenforce, Vidalista 20, Generic Viagra, or anything else?
When you search for a single erectile dysfunction medicine, you find numerous options. You can hardly decide if any of them is right for you. It's thus recommended to consult the doctor & find the right pill according to your physical and psychological health from meds4care.
---
The Takeaway
---
Many men feel ashamed after discovering that they have ED. Some only assume that they have it, while some have it in real. Whatever it is, be courageous enough to discuss it with the doctor & get it cured with the best ED medicines prescribed.