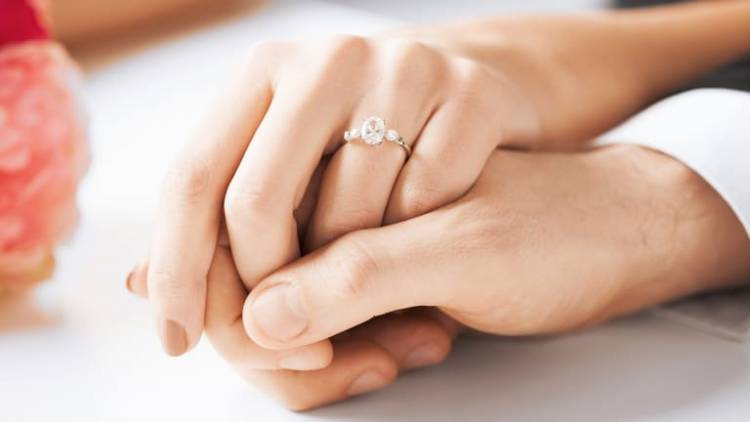 Romantic Marriage Proposal Realistic Story
When you look at certain marriage proposal stories that are so amazing that they can put you on cloud seven and simply fall in love with those couples enjoying the beautiful moments together.
---
Let's look at one such story from the side of the guy:
---
As a professional mechanic, there was no surprise me getting used to seeing pretty girls batting their eyes at me in hopes of making the repair before all and even offering free car repairs. Heidi was a different story, yes she's the girl of my dream. In fact the first time I came in contact with her, she simply took my breath away. The introduction was made through mutual friends, I was an introvert and hence pushed myself a lot to go and talk to her. She, in turn, did everything she could to let me know how uninterested she was. Ironically, not too long after that, the little orange "Check Engine" light on her dashboard illuminated. For me, it was a little beacon of hope.
I ended up enjoying 6 hours with this special girl on that precious Saturday afternoon. She sat there watching me work the entire time. No one had ever done that before. We did spend some time together, listen to the same music, and at times embraced the silence. You can say that this can be the best 6 hours of my life. Once she finally brought the end to the day, I thought of that beautiful thing, "I'm going to marry that girl."
The day of the proposal was the evening of April 29th and the destination was at the top of Prefumo Canyon Road, California. The evening was just like I wanted, the breeze was calm, the fog hugged the surrounding and the hillside below. This was the same place I came with her when I put the idea of dating. I invited her there under the influence of having good times together and enjoying a picnic dinner with good music and talks. Once the aura was set and I had set the picnic blanket, we sat down and I asked her, rather than insisting to look at the things available in the picnic basket. I then showed her a square red jewelry box which was secretly placed inside and the same was done after I eyed a facility where you could design your own engagement rings, and gave it to her to open.
The box was seemingly a bit bulgy for being a ring box yet small enough to provide the same status. Inside was a ring sizing tool, then one with a key chain and little plastic rings available with different sized finger rings. I told her that I was going to be starting the process of getting her a ring, and wanted to make sure that I knew the right size. She was not grasping what's going on but was obliged to follow and then found hers (a 5.5). To her dismay, there was no size 5.5 ring on the key chain!
I pretended that I'm startled and pretty confused and suddenly put my hand in the basket to later pull out a smaller jewelry box this time that was finalized after looking a lot through GIA certified loose diamonds.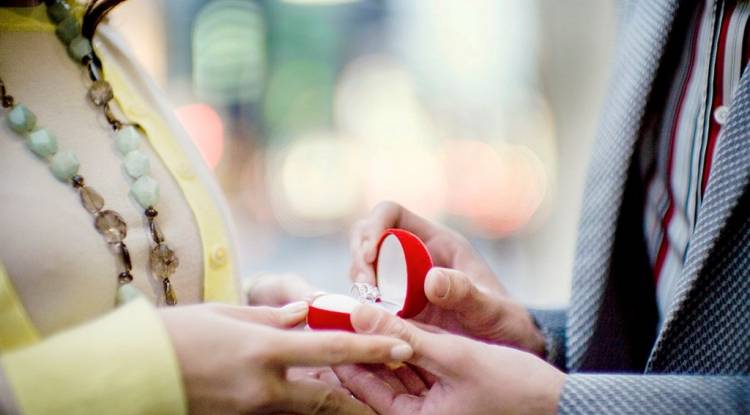 I got down on one knee, pretty fancy for a guy like me, opened the box and said "Would you mind trying this one, my love?" I then put the box open and her eyes were now sparkling with the view of a sapphire and diamond ring I had spent months researching and designing. I said, "Heidi Arlene Smith, my dear love, my everything, you're my best friend. I know I can be a troublesome guy at times but if you allow me here today I put all the dedication into promising to serve you with love for the rest of my life and be madly in love with you. I love you, will you marry me?" Heidi was in shock for a moment, and then with tears sliding down her cheeks, and a look of surprised joy on her face she said, "Is it real?".
A few soft words, hugs, and kisses later, I looked down at her and asked, "You did say yes, right?"