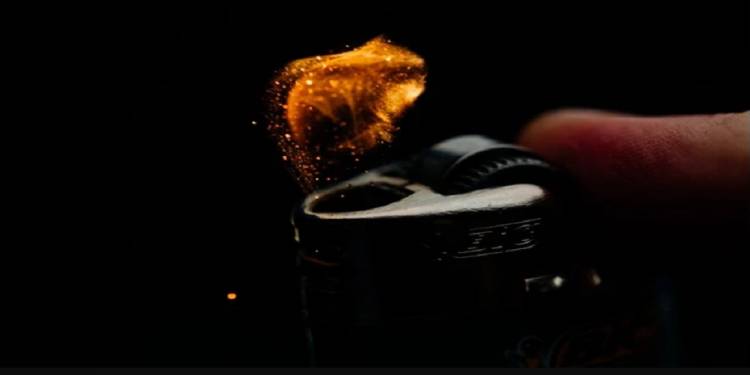 The Essential Cigar Accessories: Cigar Cutters, Butane Cigar Lighters, and Cigar Cases
Today, there are so many amazing cigar brands and flavors to choose from. If you're new to cigar smoking you may have a tough time knowing where to even begin. Even experienced cigar smokers' may have a hard time making a decision on which brand to buy, unless of course they already have a favorite that they rely on.
Picking out a cigar isn't the only important step though. You need cigar accessories to go along with your cigar. It's blatantly obvious that before you can smoke a cigar it needs to be cut and lit. So you'll need a fine cutter and a lighter, but you can't have just any lighter. You need a butane cigar lighter to go along with a luxurious cigar. The last accessory you need is a proper cigar carrying case to hold all of your other accessories.
---
Cigar Cutters
---
Each cigar needs to be perfectly cut to be enjoyed correctly. When it comes to buying a cutter you need to make sure it is able to perform its duty and that it looks visually pleasing. There are plenty of amazing options when it comes to cutters. There are the Colibri V-Cutter and the S.T. Dupont MaxiJet Cutter available just to name a couple. Both come in a variety of color options so you can get one that fits your preference.
If you aren't interested in a standard type of cutter then there are other options that may suit you better. You could get yourself a fine cigar knife. Les Fines Lame Cigar Knives come in different materials and styles. These pocket knives are sleek, bold, and perfect for cutting your cigars when you need to. These are portable and convenient choices when it comes to cutters
---
Butane Cigar Lighters
---
When you are lighting a cigar you don't want a match that can blow out or give you an uneven burn and you certainly don't want to use a cheap gas station lighter. You'll need a butane cigar lighter. A butane lighter is the best choice for smoking cigars. It can give you a perfect burn every time.
Another major benefit of a butane lighter is that it can be easily refilled. Unlike with other lighting techniques you can pick a butane lighter out that you love the look of and potentially use it for the rest of your life if you want. If you were to buy a 400ml Lotus Butane refill you can fill back up your lighter once it starts to run low and keep that burn going.
---
Cigar Cases
---
The last thing you'll need is a proper carrying case. Any cigar smoker knows the importance of keeping your cigars. No one wants to smoke a stale cigar. With a Sotelo Case, you can assure that your cigars are safe and properly humidified thanks to their Humi Fresh Zipper and Humi Fresh Lining. Premium leather also gives the cigar case a luxurious look.
Cutters, lighters, and even cigar stands and other cigar accessories can all be held in one convenient place with a proper cigar carrying case. You won't have to worry again about forgetting something when you go to have a smoke. There's nothing worse than being out with friends and not being able to smoke a cigar that you brought because you forgot your cutter or lighter.
---
Best Place to Get Your Cigar Accessories
---
If you are interested in any of these cigar accessories, whether it be a cigar cutter, a butane cigar lighter, or a cigar case, then you should visit rockyscigars.com. They have all of these accessories and more. They also have a large selection of premium cigars available. Visit them for all of your cigar-smoking needs.
For more information about Sutliff Tobacco and Discount Cigars Online Please visit : Rocky's Cigars.