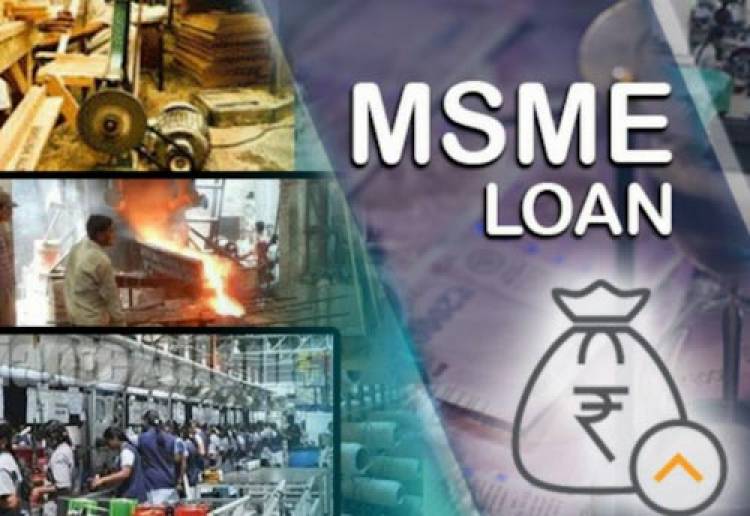 Top 5 Ways to Improve Your MSME Loan Eligibility
To qualify for an MSME loan, one needs to meet the MSME loan eligibility criteria. Companies have to maintain a healthy credit profile and enjoy a regular turnover. Nonetheless, if your business lacks any of these parameters, you can improve on them to acquire the required funding easily.
---
5 ways to enhance the MSME loan eligibility
---
Here are some easy ways to manage and improve the MSME loan eligibility –
Improving the cash flow
Financial institutions would ascertain the repayment capacity before approving a loan application. Therefore, borrowers need to keep their repayment capacity in check and accordingly increase the cash flow in a business.
In this regard, they can collect pending payments, focus more on cash sales, or provide discounts to realise the payments faster.
Paying taxes on time
An easy way to improve the chances of securing an MSME loan is by staying up to date with tax payments. Filing and repaying GST, income tax, etc., on time keeps the business documents updated, which further helps during the application process. Borrowers can also take the assistance of a GST calculator for wholesalers and retailers to find their due tax amount quickly.
Additionally, income tax documents can work as proof of income, which is a vital part of MSME loan eligibility.
Keeping the documents in order
Like any other credit application, an MSME loan also includes the submission of a series of documents. Keeping these papers handy and arranged in proper order streamlines the MSME loan process of an applicant.
The documents required in this process includes –
KYC papers

Address proof

Business registration papers and concerned licences

Business ownership papers

Business financial documents
Apart from these, a financier may ask for additional documents as well.
Maintaining a low credit utilisation ratio
The credit utilisation ratio represents a borrower's exposure to debt. It calculates an individual, or in this case, an organisation's usage of revolving credit against the total available credit limit. Here is an example to simplify this concept –
For instance, a company has an existing credit limit of Rs.1 lakh, and it has used Rs.60,000 out of that. Therefore, this organisation's credit utilisation ratio will be 60%.
However, this is a significant utilisation ratio. Financial institutions often perceive a borrower as credit hungry because of such higher ratios. Financial experts suggest keeping this ratio under 40% to improve one's loan eligibility and avail of the benefits of gan MSME loan without any challenges.
Maintaining a healthy credit profile
Maintaining a healthy credit profile always helps to improve the eligibility criteria for any loan. Credit profile includes credit score and credit repayment history. Therefore, individuals can take the necessary measures to keep their credit profile in a desirable condition, thereby improving MSME loan eligibility.
A government report suggests that the number of micro, small and medium scale organisations have grown by 18.5% from FY2019 to 2020. The primary reason behind such growth is the availability of business funding.
Keeping the aforementioned pointers in mind will help businesses improve and better the chances of securing a business loan for MSME. However, these parameters vary from one lender to another, so borrowers should keep in mind lender specific criteria to ease the application process further.
---
How to apply for an MSME loan
---
Here is a step-by-step guide into the process of MSME loan application –
Visit the online portal of a particular lender

Fill up the application form with relevant details

Submit the documents post-approval

Get the loan amount in due time
However, if you opt for a business loan from Bajaj Finserv, which offers similar benefits to an MSME loan, you can skip this hassle of the loan application process with the pre-approved offers.
Extended to the current customers, this tailor-made offer streamline the loan application process and saves time. It is available on a host of financial products, including business loans, personal loans and more. Prospective borrowers can check their pre-approved offers by submitting their essential contact details.
MSME loans offered by leading financial institutions typically comes without any usage restrictions. Hence, one can use it to meet an array of business requirements.
---
Purpose of MSME loan
---
Here are some smart ways to utilise an MSME loan –
Use it to support and manage your business

Investing in plant and machinery

Supporting working capital and bolstering it

Consolidating business debt

Investing in additional expenses
The Indian government has recently altered the definition of MSME and, in the new structure, consider the investment as well as turnover parameters. Therefore, MSME loan eligibility has also altered, and borrowing organisations need to keep in mind such details before applying.