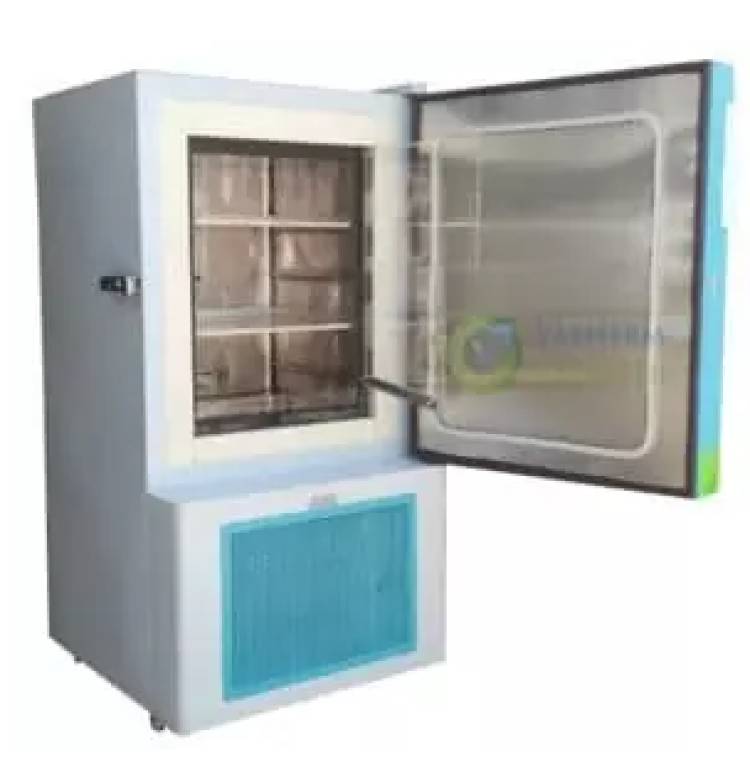 Different Varieties of ULT Freezer and Its Ultimate Features
After the pandemic, there has been an abrupt increase in the need for microbial testing and preservation of samples. Different types of specimen require being stored for culture and long term research purpose, like the plasma, stem cells, bacteria, viruses etc. The need for ultra-low temperature (ULT) freezers is not just limited to the pharmaceutical world; it is also in great demand in the food industry, hospitals, blood storage bank, IVF centers, seafood storage, aviation sector and R&D labs.
The best thing is that now a ULT freezer can be obtained made in India only. There is no need for buying the products from outside that cost a lot. With the made in India ULT freezers, one can expect the same quality, supported by high end features to make it more user friendly.
Variety of sizes to fit the need
The ULT freezers are available here in a variety of sizes, starting from 50 L. They are available in 100 L, 150 L, 200 L, 300 L, 400 L, 500 L up to 1000 L. They are also available in both vertical and horizontal designs in order to fit the need of different customers. They also can be customized to a large extent based on the need of the customers. The freezing temperatures to which the freezer can be set, as needed, are -10 O C, -20 O C, -40 O C, -60 O C, -80 O C and -86 O C. The working range of temperature is -40 O C to -80 O C, and programmable temperature control is provided from -50 O C to -86 O C with an increment of -1 O C. The temperature sensitivity is +/-0.1 O C. The inner bath chamber and lid are made up of stainless steel while the outer chamber is comprised of powder coated mild steel.
Efficient and safe cooling
The cooling system provided is CFC free, resulting in a reduced extent of pollution. The deep freezer installed is highly energy efficient. Both Liquid Nitrogen (LN2) and Carbon di-oxide (CO2) backup systems are provide for the ULT freezers. These backup systems can hold on to
the set temperature for some time even if there is no power. In case of prolonged power cut, power backup is provided for continuous operation using the microprocessor based PID controller operation.
Advanced features
The ULT freezer comes with many high end features to make it stand out in the competition. It has sufficient insulation to minimize the loss of temperature. The compressor is cascade featured and there are also high quality silicon rubber gasket provided. The temperature control is very
uniform. Also, there is ample tolerance for high ambient installations. The smart handle, LED door closure indication and audio-visual alarms for safety make it a state of the art product on offer.
Read more about vacuum oven and by Co2 Incubators Yatherm scientific manufacturer of scientific equipment.