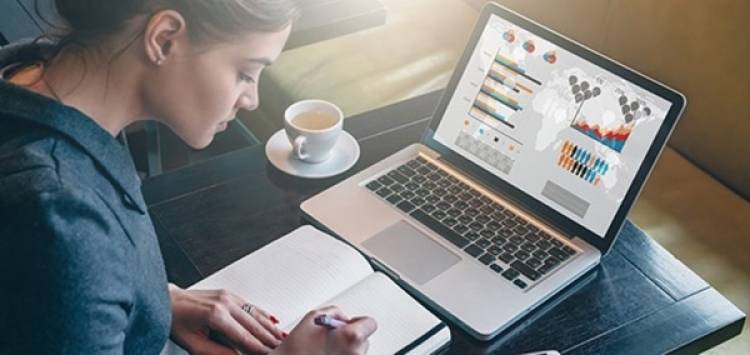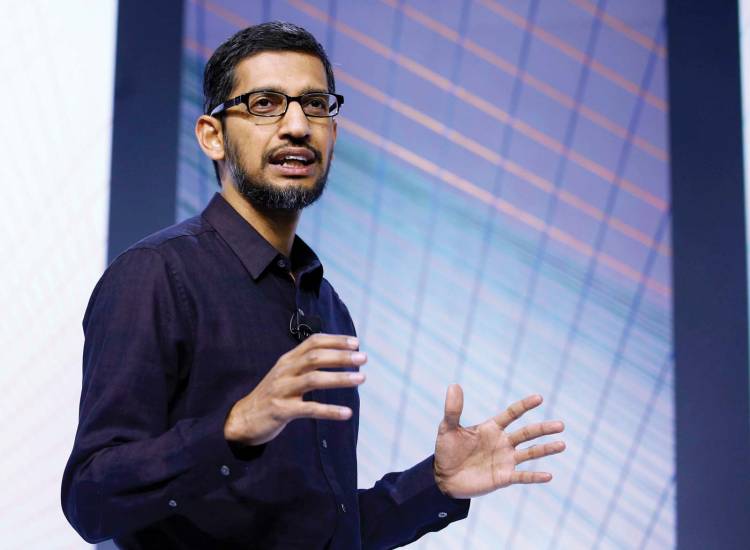 Using Technology in Small Business
In the twenty-first century, the use of technology is both a harmful and beneficial to an individual buisness. However, like many other things in life, it is up to a person whether he can use it for the betterment of humanity or not.
In the modern time also comes with a little bit of a competitive edge. So, in this competitive times, using technology as a kind of support to enhance the business skills and opportunities can be a great way.
Thus the technology gives small businesses and their employees , the option to work in the office, or anywhere else across the country. So the business owners have the opportunity to hire talent from all over the country and from the world as well. The technology can help businesses to stand in a competitive market in the global environment.
Technology is also affordable, simple, and cost-effective, and it is convenient for the small businesses that are just in a start up category.
Following are some ways to use technology to increase the size of small business and to reach over the break even point in a short span.
---
1.Direct Connect with the existing as well as potential customers
---
One of the best features of technology is the ability to communicate and connect with the customers as well as the potential customers right at the fingertips. More people in the world are inclined towards the use of technology for connectivity.
It has become an urgent and easy part of not only an individual's life but also his business. Technology is a great instrument to get in touch with customers and employees. The technology is also reaching in remote areas also.
In today's busy business environment, it is necessary for employees to interact with clients quickly and clearly. Websites allow customers to find answers to their questions after hours. Fast shipment options allow businesses to move products over a large geographic area. When customers use technology to interact with a business, the business benefits because better communication creates a stronger public image and enhanced brand value.
Thanks to the present technology that there is a a handsome increase in the areas of collaboration, with a certain level of ease and comfort.
---
2.To enhance marketing skills.
---
Irrespective of the kind of business that an individual is starting, there needs to be specific marketing techniques. It would help in the growth of the business. With the devlopement of technology, it has now become more accessible the skills to have a successful growing business.
There are various website tools that can help small businesses to be used for the promotion of their brand image.
---
3)The social media happens to be a good tool.
---
The use of social media via digital marketing needs to advertise a business physically.
Nowadays, with the introduction of the internet at every point, the world is easier to deal with advertisements and promotions via social media sites like Facebook, Twitter, and other similar platforms. Using the power of digital marketing is an essential step.
It is also useful to create an online customer service that would help customers in terms of any queries or problems they have..
---
4) Attention to shift workplace to remote methods, if needed.
---
The growth of a particular business is due to the hard work and skills of the employees. It is, however, not always possible to get the appropriate skill at a particular place. If there is one thing that has acted as a technological boom, then it is the aspect of connectivity.
With the increase in technology and the wide internet available, one can work remotely with like-minded people all around the world. Thus, the concept of working from a remote location gives an individual to make as much use of the comfort zone as he can still achieve his full potential using the skills and techniques to help a business to grow.
---
5) Technology means the enhanced productivity.
---
When starting a small business, it is often a given condition that one needs to invest in a variety of roles before he or she can get a team of the worker to delegate all these tasks. These roles include social media manager, HR manager, account executive, and marketing expert, and so on.
Often, this can be a busy task due to the amount of work an individual needs to do within a minimal time. However, with the right use of time management and productivity techniques, one can easily play their roles and work effectively on the business, to get excellent outcomes.
---
6) Technology is a buisness security.
---
Technology can be used to prevent any hacking done by hackers over the original work of buisness Apart from the many benefits of using technology for small business is how it impacts the security of the business.
It, thus, protects the private and valuable information on the potential small businesses. The copyright-protected or rather the copyrighted works can help the business owners to protect their information from any kind of theft/malpractices .
---
7) satisfied customer services.
---
The customers who are investing their time, energy, and money in our business , it is essential to take great care of such customers . It should be a priority to make sure that they are perfectly happy , satisfied and delighted with the kind of services they are getting from a particular business.
We must have a habit to talk to the customers and walk them through any problems they face relating to the businesses. A group of people employed to take care of these things. Using social media as a means of connectivity with the customers is beneficial.
---
8) Technology saves the time.
---
Since a growing business needs attention in a focused way, it is sometimes necessary to delegate some tasks to focus on the other aspects of the business. One can do that in terms of sharing ideas on social media.
Multiple tasks can be assigned through different apps that can help an individual with that kind of job. . With this method, one can manage different tasks to get shared on social media to promote the business in future.
The auto reply of social media posts and addressing their problems is beneficial to keep a track in the field of digital marketing.
---
9) Using videos for the business.
---
Having uploading videos related to the business can benefit its growth. By using – animation software, , editing software, and many more. It is a very important step where investment is necessary. Videos are the best attraction in terms of digital marketing.
---
10 Improved Customer relationship management [CRM] Solutions
---
Customer relationship management [CRM] tools help businesses track customers' actual behavior and communicate accordingly, allowing businesses to nurture and personalize relationships with their customers.
---
11, contactless payments
---
Mobile payment (or "contactless payment") options such as Pay tm, Google pay
And internet banking etc have major benefits for customers and vendors alike.
Contactless payment makes transactions faster and more convenient, minimizing lines at the register and increasing customer satisfaction. They allow the businesses to better target coupons and discounts to individual customers by integrating with CRM and loyalty program tools.
These solutions can also in line with with inventory management tools to help to track the stocks. And they can significantly cut down on the fees to pay on credit card transactions.
These payment options are already being embraced by some small businesses, but will increase in frequency as customers grow ever more mobile-dependent and get security of transactions