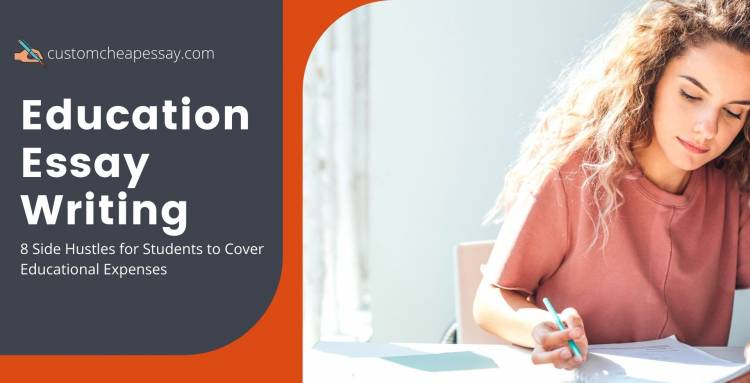 8 Side Hustles for Students to Cover Educational Expenses
If you are a student reading this, guess what! We got some great news that will make your day. When I was a high school student, all I could notice was an empty wallet with butterflies flying out.
---
Why is Student Life Tough?
---
A quick answer? Because they deal with their mental, physical, and emotional pressure of studies along with the financial pressure of daily expenses. As much as they have a burden on paying educations dues, let's not forget, it's an age of fun too-which requires money! Don't worry; we got your back!
There were days I could hardly manage money for my lunch when practicing my education essay writing. I came across an essay that changed my life. It was about productive side hustles for students to manage their educational expenses without disturbing their studies.
We could not help but share those eight unique ideas with you all. Keep reading!
---
Quick Note: Bookmark this page to come back later and continue reading from where you last left.
---
1. Photography
---
If you have some eye-candy skills of seeing ordinary things from a magical sight, then this is for you! Although every other teenager we see is a photography pro so that won't be difficult for you. You can sell your original photos on paid platforms to earn side money.
---
2. Spread the Word Out
---
Let people know that you're open to opportunities. Having the spread out to your contacts will help you get a chance to earn money without disturbing your academics. Moreover, you can post on social media by displaying your work there. It is an excellent opportunity for freelancing.
---
3. Start Blogging
---
If you are passionate about writing, expressing, and provoking your experience, views, and suggestions about a specific niche, then don't wait anymore! Many sites keep looking for online bloggers to publish blogs on their sites and earn money in return. Social media blogging is also one of the options for you if you spend your maximum time online.
---
4. Graphic Designing
---
A delightful treat for all you graphic designers out there! It's a perfect fit for you! You don't have to run behind companies with resumes to hiring you; you can start your freelancing work. Make a portfolio of your work and upload it on online forums where people can see your work and hire you for their next project.
---
5. Online Data Entry
---
If you're a student, you cannot spend 9 hours on a regular job. Therefore, online data entry will suit your schedule. This job doesn't require you to be present at a specific time; you can do it any time of the day. You can quickly get registered with companies online, and they will give you data to enter.
---
6. Earn from Education Essay Writing
---
Being in school, college, or university, you must have come across many essay writing tasks, which I'm sure to have made you a successful essay writer. So why not use that skills in earning money? Publish your written articles on online academic sites, and get paid!