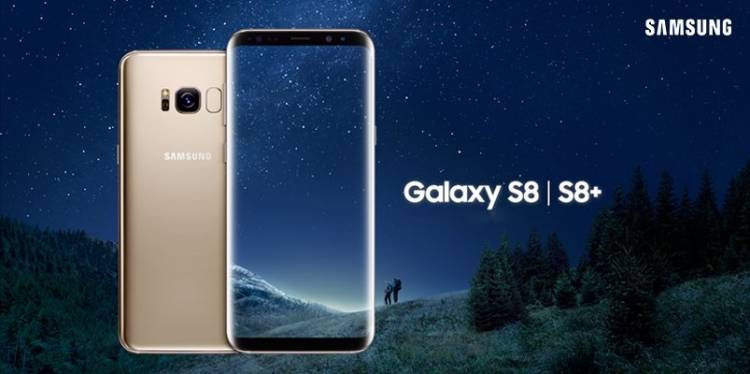 Samsung Galaxy S8 & Samsung S8 Plus Review: Which One is a Better Choice?
Summary: Both Samsung Galaxy S8 and S8 Plus are unarguably a wonderful choice for new handset seekers. However, if you want to select the one between the two – you must read out this full Samsung Galaxy S8 & Samsung S8 Plus review.
---
Samsung Galaxy S8 Review
---
Last year Samsung Galaxy S7 and S7 Edge got extremely positive response from the mobile phone users. Now Samsung S8 and Samsung S8 Plus are here to satisfy the urges of phone holders with their unmatched performance and design. The truth is that these beautifully-designed and high features enabled smartphones from a leading mobile phone manufacturer – Samsung have a lot to offer to their end users. Check out the review given below for each product to decide which one suits your needs the most:
---
Samsung S8 Review
---
The motto of introducing Samsung S8 is to allow the users to experience something different. You can find such phones combined with extraordinary look and state-of-the-art features which stand them out from the category of average phones.
---
Design and Display
---
Like many other cell phones from the brand, this device also comes with a decent look and it is extremely comfortable to hold them. The screen of the phone is sufficient enough to make them a right choice for you. A new aspect ratio of 18.5:9 makes its screen similar to the 18:9 screen of the LG G6. Measuring a 5.8 inches screen, this device gives you a style you want to impress others.
Due to its simple and sleek design, it's easy to carry them whether you are on an outing with your family/friends or in a corporate event. The Quad HD Super AMOLED panel of the phone is sharp and vibrant, which will make you feel comfortable to use it even in outdoors under direct sunlight.
---
Software
---
Well, built on Android 7.0 Nougat, the software of S8 is amazingly restrained for the brand. While using the product, you will find a handful of app shortcuts along with a big weather widget front and center. It's pretty convenient to navigate the setting menu, which features a search function to look for anything within the phone. You can customize the order of the on-screen buttons to the desired themes through which you can change the look of every aspect of the device. The big new exciting software feature for the device is Bixby – a new kind of voice assistant.
In addition to this, it's easy to launch Bixby Home, a home screen panel by just pushing Bixby button twice. This panel comes with various cards and information of your interests and routines. You can also plug it into other third-party services like Foursquare, Spotify, Facebook and Twitter and also get complete updates on the weather, news updates, upcoming appointments etc.
---
Performance
---
The performance of Galaxy S8 is worth appreciating. The model of the phone available in the US and in other Western markets features Qualcomm's Snapdragon 835 processor, while Exynos processor is equipped with the phone sold in rest of the world. The performance of the device is comparatively fast and responsive, however not quicker and faster than the other phones available in approximately similar prices like LG G6, Google Pixel, or iPhone 7.
Samsung S8 Plus Review
---
Design and Display
---
On the S8 Plus, the screen of the mobile phone expands to 6.2 inches in the same dimension. The huge screen of the phone will surely help to add something extra to your style statement. Like Samsung S8, this phone with a sleek and narrow design is also comparatively easier to handle than any other cell phone devices with similar sized displays.
---
Software
---
Both S8 and Samsung S8 Plus feature same software while allowing the users to enjoy the maximum possible mobile experience. With this product, you can also launch Bixby with a dedicated button available on the side of the phone. You can explore Bixby to learn your habits and explore the features of the device in the best possible ways.
---
Performance
---
The processor of S8 product is equipped with 4GB of RAM, 64GB of internal storage, a microSD card slot for expansion. It also features a radio which is capable of both gigabit LTE and gigabit Wi-Fi. The camera of the device is simply powerful through which you can capture any moments of your life beautifully. The product is also paired with Snapchat-like lenses equipped with the camera app which is enough to allow you to enjoy terrifying and endlessly fun.
SAMSUNG GALAXY S8 AND S8 PLUS SPECS
---
Processor:
---
US: Qualcomm Snapdragon 835 Octa core (2.35 GHz Quad + 1.7 GHZ Quad)

International: Samsung Exynos Octa core (2.35 GHz Quad + 1.9 GHZ Quad)
---
Display:
---
Galaxy S8: 5.8-inch OLED, 2960 x 1440, 570ppi

Galaxy S8 Plus: 6.2-inch OLED, 2960 x 1440, 529ppi
---
Cameras:
---
Rear: 12 megapixel, OIS, F1.7

Front: 8 megapixel, auto focus, F1.7
---
Dimensions:
---
Galaxy S8: 148.9 x 68.1 x 8 mm, 155g

Galaxy S8 Plus: 159.5 x 73.4 x 8.1 mm, 173g
---
Other specs:
---
NFC and MST for Samsung Pay

USB-C, 3.5mm headphone jack

Android 7.0 Nougat

Wireless charging

IP68 water and dust resistant

LTE Cat.16

Wi-Fi a/b/g/n/ac

Bluetooth 5.0, can stream to two devices
Final Thoughts: There are people residing in different parts of the country who only prefer to have the handset from Samsung. For such people, no other mobile company is as effective as the Samsung is.
As a result, the company continues to launch new handset models every year. Right from the high quality camera to easy user interface – Samsung handsets are undoubtedly a worth purchasing option.
Both Samsung Galaxy S8 and S8 Plus are available at approximately similar price range. However, reading out this review carefully will surely help you to make a decision for the right phone purchase as per your needs.
Leave your opinion in the comment box how much you are satisfied with this information provided by us!