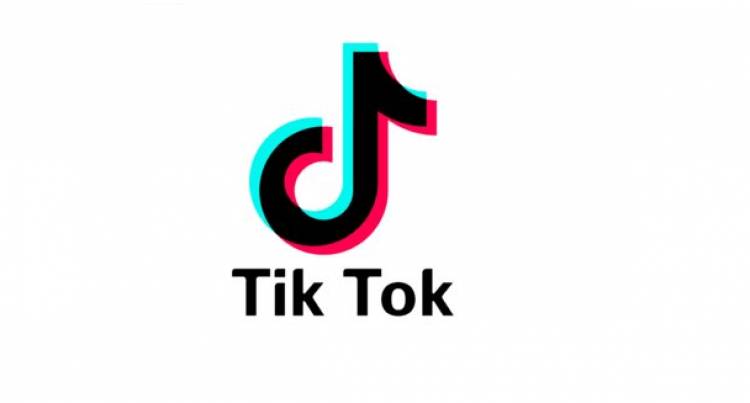 TikTok Begins Playing its New Inning by Monetizing in India
With more than 120 million users worldwide, Tiktok has again come up with sensational news these days. The company has recently decided to try their hands in showcasing their advertising products to Indian brands.
Many leading consumer brands are going to take the advantage of this most in-demand advertising platform since the fastest evolving Chinese short video application has done a solid comeback to online play stores after a long two-week ban was removed by the Madras courts in the last month – April.
It was the November, 2018 when the company planned to showcase its huge line of advertising products to the popular Indian brands. Out of plenty of Indian brands, Voonik is the first one which has got an opportunity to leverage the benefit of this platform in the end of March. Some other companies which came forward to use this platform are beverage leader Pepsi as well as other leading ecommerce sites such as Snapdeal, ShopClues and Myntra.
Apart from this, several edtech startup firms like Masterclass, Cuemath and video on-demand firms like Voot and Viu, short-video social networking app Vigo, popular and easy-to-use social commerce platform Meesho, dating app TanTan as well as delivery app Dunzo are also among those companies which also have a plan to reach to promote their products and services through tiktok.
"TikTok has users creating great content even from the most remote towns in the country. For marketers, this translates into easily reaching an audience that was harder to tap otherwise," said Sachin Sharma, head of Ad Sales and Customer Support for ByteDance India. It has undoubtedly evolved as the most valued and in-demand startup with an approximately estimated worth of $ 75 billion.
In general, TikTok is popular for creating and sharing short videos with help of the selected music and dialogues. Individuals residing in smaller towns and villages across the country have already found this app very useful while having fun during their vacant times. They love dancing on their favorite songs, acting out skits and lip-syncing with the help of this app.
After seeing the surprising growth of this short-video platform, the company seems to be quite excited in introducing their new advertising formats named 'Brand Takeover' through which the ads will be displayed in two formats 'In-feed Native Video' and 'full-screen vertical display.
"The application is a potent combination of audio, video, music and irreverence," said Harish Bijoor, a brand consultant who is of the view that "brands don't care about controversies, they only care about eyeballs."
TikTok now seems to be in good position after facing a two-week ban by the Madurai bench of the Madras High Court. During that time, people were restricted from downloading the app in their mobile phones by saying that it seems to be responsible for distributing the inappropriate and explicit content that could leave the negative impact on the minds of children. The court lifted the ban on downloads of the app on April 24 after ensuring the children's safety from the hands of professionals of TikTok.
Bijoor says that TikTok is very popular among the people living in rural India and they use it short-video creation app for an average of 106 minutes every day. On the contrary, people living in urban parts of the country use it approximately 7.5 minutes every day. In many parts of the country, users love spending more time on TikTok as compared to Twitter, Instagram and Facebook.
As per Vidit Aatrey, who is a founder of social commerce platform Meesho, the app has good engagement in Tier 2 and 3 cities, whereas the leading fashion website Voonik is looking forward to meet with their target audience of 18-35 years old after having collaboration with TikTok.
"Voonik and TikTok have a coinciding target audience. It made right sense for Voonik to target TikTok's young and super-active crowd, which follows fast fashion," said Prem Suganth V.T, associate director at Voonik.
A small pilot is currently running on TikTok as per the Global-backed ecommerce platform ShopClues. Shaking hands with this short-video creation platform will help the company to find their customer acquisition and, for this purpose, they are looking forward to use the platform for advertising and find their target market.
"The impact remains to be seen only when we increase our advertising on the platform," said Rajat Girdhar, head of marketing at ShopClues.
TikTok has given the surety to the Madras High Court to take the necessary safety measures to remove the unnecessary or obscene content from the app. Of course, the company doesn't want to take the risk of losing a huge user base they have created in the shortest possible time. Under the court order, the company has to prepare a law or rule that allows only teenagers and higher age groups to download and use the platform. The court has also advised the authority to disable the feature of downloading a video by other users.
Final Thoughts: In short, lifting of a ban on the downloading of TikTok has not only brought the happiness to the users of this beautiful short-video creation app, but it has only opened a wonderful opportunities to several leading brands of the country to help them promote their major products/services while searching for their new customer base.
Feel free to give your opinion in the comment box what you think about the lifting ban of the app and their new initiate to showcase their products to Indian brands!!