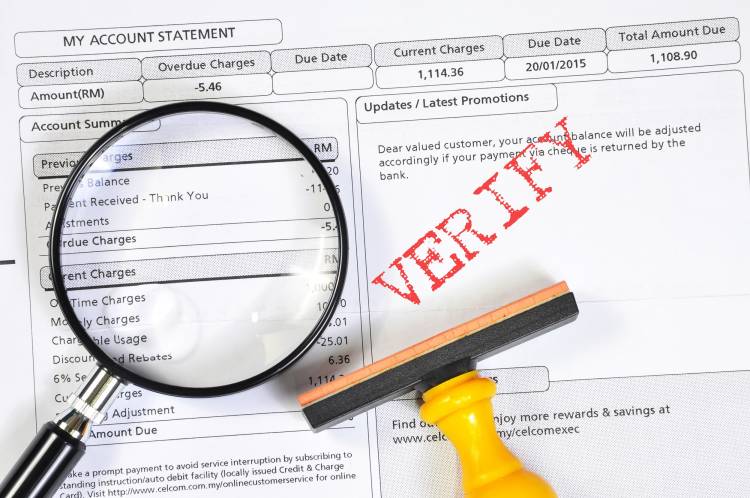 Combating Financial Fraud via Document Verification Solutions
In today's innovative era, artificial intelligence has empowered numerous other technologies. Indeed, the current pandemic has pushed industries to move towards online platforms. The customer's expectations are changing as digital goods and services pace up the world. Unfortunately, such advancements have also paved the way for criminals.
Studies reveal that in 2019, 13 million fraud cases were reported, down from a value of 14.4 million frauds in 2018. The fraud rate further declined in 2020 by 13%, all thanks to new innovations such as AI-powered document verification. Particularly in the financial services industry, financial crimes dropped as fraudsters find it difficult to fool automated systems as compared to manual systems.
---
The What, How, and Why of Document Verification
---
The financial services industry, corporate offices, online gaming platforms, e-learning websites, travel agencies, all need to ensure that the credential provided by the end-users are legitimate. This process is mandatory for KYC and AML compliance, risk assessment, and customer due diligence.
What is Document Verification?
The process that involves the authentication of a document to prevent fraudulent activities is known as document verification. In this process, a government-issued ID card, passports, utility bills, rent agreements, driver's license, etc. are used to verify whether the user is actually who they claim to be.
Identity document verification is critical for every business, as it involves checking the validity of the end-users information such as their full name, age, businesses or residential address, etc., along with verifying document features such as the document style, format, type, font, size, watermarks, rainbow prints, holograms, stamps, and more. This is done by extracting data from the documents using Optical Character Recognition technology.
Is There a Demand For Document Verification?
Fraudulent identities and false impersonation are becoming more common than ever before. By stealing data present on social media sites, or hacking a company's server to manipulate its customer database, fraudsters are easily able to disguise themselves as someone else. Considering the increasing incidents of such crimes, document verification has become a necessity, particularly for industries that are monetary in nature.
Additionally, global regulatory authorities have advised businesses worldwide to adopt document verification and similar identity verification procedures to keep fraudsters at an arm's length.
How does a Document Verification Solution Work?
Here's how it works. Businesses whether present online or physically, have equipped themselves with AI-powered software that provides document validation services. An online document verification system begins the process the moment a customer opens the company's website. Next, the end-user is required to upload an image of themselves holding an ID document. The customer is verified once the extracted data is cross-matched against the image present on the ID document.
Typically, the data is extracted from their official ID document through Optical Character Recognition (OCR) technology. With the help of an automated data extraction process, the information extracted is free from human error and highly accurate. An added benefit of document verification solutions is that they have the ability to identify any form of fake document, including the following:
This type of document originally belongs to someone else and the criminal is attempting to use it for the execution of some illegal activity.
This type of document has been modified by the fraudster. Examples of modifications include a change in the font size, format, signature, etc.
These kinds of documents are completely fake copies of an original ID document. Such documents have missing holograms, incorrect ID details, etc.
---
The Benefits of Document Verification Systems
---
Evidently, document verification allows businesses to combat fraudulent activities, such as false documents, synthetic identity frauds, and even minors trying to access age-restricted online platforms such as casinos. Two major advantages of this process include:
Quick and Easy
The process of online document verification is not very complex. All that is required is an official

ID document

that is then used to provide proof of the customer's identity. This way, the customer is set to carry out whatever activity they intended to carry out in a frictionless and fraud-free manner.
Privacy and Security
Maintaining the privacy of a customer is central to the security measures devised by a company. Authenticating the true identity of customers is as valuable for an organization as earning profits. To make document verification more secure, biometric technology is often incorporated. In this method, the document is verified against the data extracted from the analysis of the end-users facial characteristics or a fingerprint impression. Since biological attributes are unique to each individual, it enhances security and keeps the customer safe from identity thefts and related crimes.