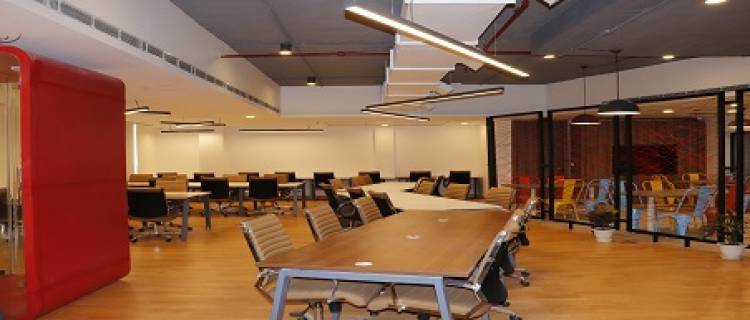 Does your startup need a Co-Working Space?
Working in India is transforming at an astonishing pace. The ongoing pandemic of COVID19 has changed the business paradigm in India with the percolation of ideas such as work from home to companies of all sizes. While the larger organizations have had the options of remote work available to a majority of their workforce for many years now. The same options are also being offered to even medium or smaller enterprises through a variety of creative solutions to ensure high productivity during the COVID19 situation. Yet, some companies are at a budding stage and working at shoestring budgets, such as startups. The startups need to maximize their resources and come up with out-of-the-box solutions to the challenges that they constantly face. One of the perfect workspaces for the startup's needs these days is the coworking space. Various reasons make coworking spaces perfect spacing solutions for startups. Let us explore some benefits of using coworking spaces that make it perfectly suited to the startups.
---
6 Benefits of using coworking spaces for a Startup
---
Like-Minded People: Working with a startup and setting it up from the scratch are experiences that most people know nothing about and cannot understand even if they try. That is the reason the road of entrepreneurship and building a startup can be a lonely one. With the coworking space, you can meet up with more startups and their teams who are also going on a similar journey. Coworking spaces are preferred by a lot of startups and if you decide to work out of one, you can easily spot a few other startup teams facing challenges and celebrating wins making it a motivating experience. You can also learn a lot from the other startups and may even feel like collaborating or exchanging ideas which can be a big win for both.

Networking: Coworking spaces are great networking opportunities since you may meet prospects, future vendors, future clients, future investors, and even future colleagues. As you gel with the people of different fields you can also learn about the nuances of similar industries making you seem worldlier and help you develop as a professional. You can also practice your communication and sales skills which are essential for your success as a startup.
Cost-Effective: The cost is a constrain that most startups face, and that is why you must find a way to curtail the costs wherever you can. The coworking spaces are moderately priced and save a lot of costs compared to renting a place throughout the month. In a coworking space, you book workspace or workstations compared to the conventional renting model where you need to pay for the entire space. This helps you save costs such as air conditioning, internet, printing, and other costs which are often priced on top of the rental.
Flexible: Coworking space provides better flexibility than many other places when it comes to how and when you need to work. The flexibility is not only available for the time that you need to dedicate to the work, but also in terms of the location of the facility. Many reputed coworking companies such as The Office Pass have multiple locations in the Delhi NCR including

coworking space in Noida

and Gurgaon. This makes it possible for you to use the coworking space closest to your home.
Access to Standard Amenities: While working in a startup, it often becomes difficult for you to afford the best in terms of internet speed, furniture, printers, upholstery, toiletries, refreshments, and miscellaneous office expenses. Even if paying for them is not a big problem, missing out on any one of these can add to your worries, even landing you in an emergency. The coworking space takes care of many of these expenses so that you are free to work your magic on your ideas.
Meeting Space with Clients: Steve Jobs started Apple in his parent's garage with his partner. As you would agree that is not the best place to invite clients for a meeting and carry out a business presentation. Fortunately, you would not have to be in a similar situation, thanks to the modern meeting rooms that are a staple of most coworking spaces. You can invite your clients once you have booked a meeting room for the day and carry out professional presentations putting your best foot forward. The efficient and modern audio-visual aids that come with the meeting room help your presentation get the necessary impact. Also giving a professional address to your clients will give them a favorable impression rather than giving them a random address.
These are the key benefits of the coworking space that will make working in coworking space a practical and value-driven decision for your startup. You can maximize your budget and get a lot more value out of your money. The coworking spaces also fuel your creative energies that are much needed for you to put the business together and make it a profitable entity. For some of the best coworking space in Delhi, you can contact The Office Pass and check out their regular and flexible plans to see how they meet your startup needs. The Office Pass can be contacted at +91 8999 828282.