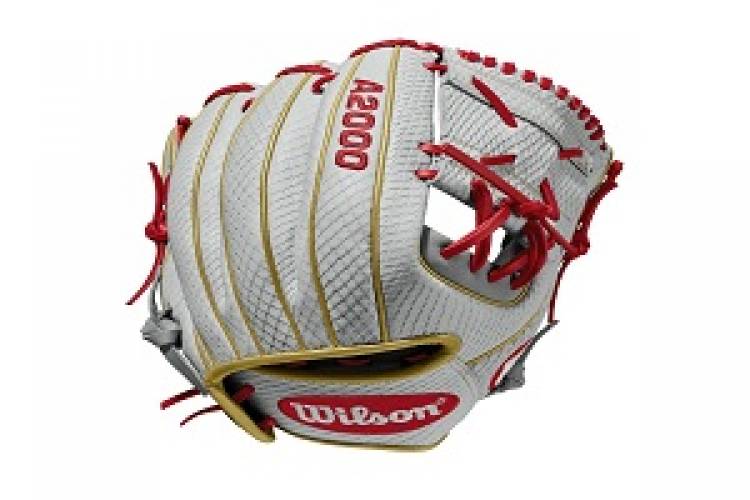 Get Wilson Softball Gloves from HB Sports
In baseball or softball, having the right glove in the field makes a big difference in how you perform. The pocket size is important to fielding ground balls effectively and making the transfer to throw smoothly. The reach you have with the glove can improve your range. There are many factors that go into choosing the right glove.
As such, there are many different types of gloves that are made for various positions in the field so you can be the most effective fielder possible. Playing your position with the right glove designed for that part of the game can certainly make you more effective as a player. But what are the types of softball gloves and where can you get the right glove? We will answer those questions today.
The type of softball glove you choose can be based on the position you play and the brand you prefer. There are many different brands that have different glove types available. For example, Wilson Softball Gloves are one of the leading brands in the sport and have many different selections for players of all ages and positions.
---
Here are the different types of softball gloves:
---
Catcher's Mitt - Playing catcher is the most demanding position on the field physically. You need to have a glove that can take a beating and handle the high-speed pitches that come your way. Catcher's mitts are designed to have the deepest pocket so that the catcher can easily handle the ball. The catcher's mitt is also the one with the most padding to protect the hand from pitches that have a lot of power behind them.
First Baseman's Mitt - The first baseman's mitt is designed for the first base position because of their role in the game. Like a catcher's mitt, a first baseman's mitt has a deeper pocket than the average glove, only this one does not have the same padding as a catcher's mitt. The pocket on a first baseman's mitt is not as deep as a catcher's mitt but allows for better handling that the average infield glove.
Infield Glove - The other infield positions of second base, third base and shortstop need to be prepared for anything and receive a healthy dose of action. The infield glove is designed to make for quick transfers so players can operate with speed. These gloves have smaller pockets and are shorter at around 11 ¼ to 12 inches long.
Outfield Glove - The role of an outfielder is notably different than the infield. Outfielders need to be prepared for fly balls and pop-ups and their game is less about the speed of transfer and more about range. Outfield gloves are typically longer, ranging from 13 to 14 inches, and designed to give a fielder more reach.
For Wilson softball gloves and a number of other brands that can help to improve your defensive play on the softball field, choose HB Sports. At HB Sports, you will find everything you need to become a better player from bats and batting gloves to Wilson softball gloves and other fielding gloves for all positions. You can also find the apparel and accessories you need to be more comfortable and completely prepared for anything on the field.
Choose HB Sports for all of your baseball and softball needs and get what you need at a great price. You never have to sacrifice different options with HB Sports, there is always a large inventory. You also get great customer service that helps you find exactly what you need to become a better player based on your needs. So choose HB Sports for everything you need on the baseball or softball field.
For more information about Demarini Batting Gloves and Slowpitch Softball Bats Please visit: Headbangersports.