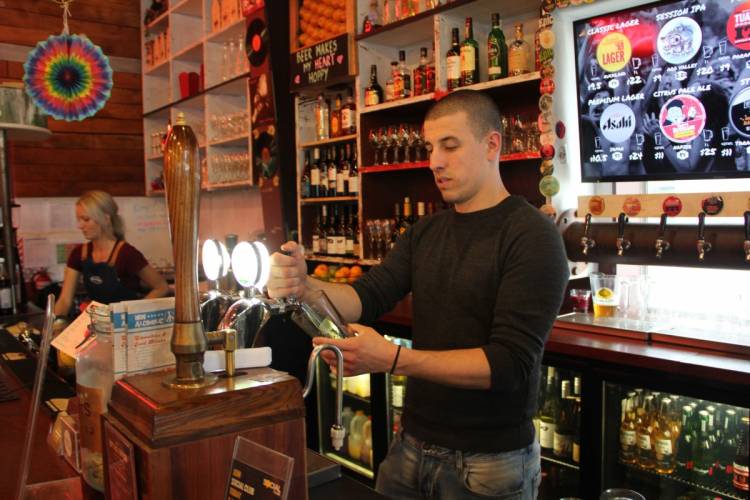 How To Become A Bartender In New Zealand
To become a bartender in New Zealand, you will need to meet certain requirements and obtain the necessary qualifications. Here are the steps you can follow to become a bartender in New Zealand:
Meet the legal requirements: In New Zealand, the legal age for serving alcohol is 18. You must be at least 18 years old to work as a bartender.

Obtain a General Manager's Certificate (GMC): A GMC is a requirement for anyone who is responsible for the sale and supply of alcohol in New Zealand. To obtain a GMC, you need to complete a training course approved by the New Zealand Qualifications Authority (NZQA) and pass an exam. You can find approved courses on the Hospitality New Zealand website.

Get a Responsible Service of Alcohol (RSA) certificate: An RSA certificate shows that you have been trained in the responsible sale and supply of alcohol. To obtain an RSA certificate, you need to complete a training course approved by ServiceIQ or another recognized provider.

Gain experience: Many bars and restaurants prefer to hire bartenders with some experience, so it may be helpful to gain some experience in the hospitality industry by working in a restaurant, cafe, or bar.

Look for job openings: You can find job openings for bartenders on job search websites, such as Seek or Trade Me Jobs. You can also look for opportunities by contacting bars and restaurants directly.

Apply for a job: Once you find a job opening, submit your application and CV to the employer. Make sure to highlight your qualifications and experience.

Attend interviews: If your application is successful, you will be invited for an interview. Be prepared to answer questions about your experience, qualifications, and customer service skills.

Start work: Once you are offered a job, you will need to complete any additional training required by the employer and obtain any necessary permits or licenses.
By following these steps, you can become a bartender in New Zealand. Good luck with your career in hospitality!
Click Here To See More