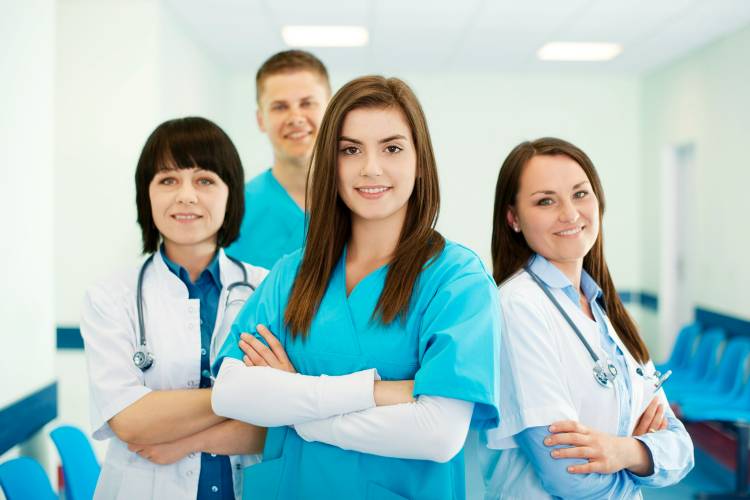 How To Become A Nurse In Dubai
Dubai is a city of opportunities, and one of the most promising and rewarding careers is nursing. Nursing is a profession that is in high demand, not only in Dubai but also worldwide. It is a profession that requires compassion, dedication, and the willingness to care for others. In this article, we will discuss the steps required to become a nurse in Dubai.
Determine the Nursing Specialty
The first step to becoming a nurse in Dubai is to determine which nursing specialty you want to pursue. There are various nursing specialties to choose from, including critical care, emergency room, pediatrics, oncology, and many more. It is essential to research the nursing specialty you want to pursue to determine if it aligns with your interests and career goals.
Meet Educational Requirements
To become a nurse in Dubai, you must have a degree in nursing. There are several nursing programs available in Dubai, including bachelor's degrees in nursing, associate degrees in nursing, and diploma programs. Most nursing programs take two to four years to complete, depending on the degree level. You must ensure that the nursing program you choose is accredited by the Dubai Health Authority (DHA).
Obtain a DHA License
Once you have completed your nursing degree, you must obtain a DHA license to practice as a nurse in Dubai. The DHA is the regulatory body that oversees the healthcare sector in Dubai. The license application process can take several weeks or months, depending on the documentation required. To obtain a DHA license, you must meet specific eligibility criteria, including passing an exam and providing proof of your nursing education.
Gain Nursing Experience
After obtaining your DHA license, the next step is to gain nursing experience. Nursing experience is vital for career advancement and developing nursing skills. Many healthcare facilities in Dubai offer internships and residency programs for new nurses. It is essential to gain experience in your nursing specialty to become a proficient nurse.
Continuing Education
Continuing education is critical for nurses to stay up-to-date with the latest nursing practices and techniques. The DHA requires nurses to complete a certain number of continuing education hours every year to renew their nursing license. Many healthcare facilities offer in-house training and continuing education programs for nurses to meet this requirement.
Join a Professional Nursing Association
Joining a professional nursing association is an excellent way to network with other nurses in your field and stay up-to-date with the latest nursing trends and practices. There are several nursing associations in Dubai, including the Emirates Nursing Association and the Dubai Health Authority Nursing Association.
Apply for Nursing Jobs
Once you have gained nursing experience, it's time to apply for nursing jobs in Dubai. There are many healthcare facilities in Dubai, including hospitals, clinics, and long-term care facilities. You can search for nursing jobs on online job boards or directly contact healthcare facilities to inquire about job openings.
Prepare for Interviews
Preparing for nursing job interviews is essential to make a good impression on potential employers. You should research the healthcare facility, prepare answers to common nursing interview questions, and dress professionally for the interview. Be prepared to discuss your nursing experience, education, and career goals.
Obtain a Work Visa
If you are a foreign national, you must obtain a work visa to work as a nurse in Dubai. Your potential employer will help you with the visa application process. You will need to provide various documents, including your passport, DHA license, and employment contract.
Start Your Nursing Career
Congratulations, you have completed all the steps required to become a nurse in Dubai. Now it's time to start your nursing career. Nursing is a rewarding career that requires compassion, dedication, and a willingness to care for others. As a nurse, you will have the opportunity to make a difference in people's lives every day.
Click Here To See More