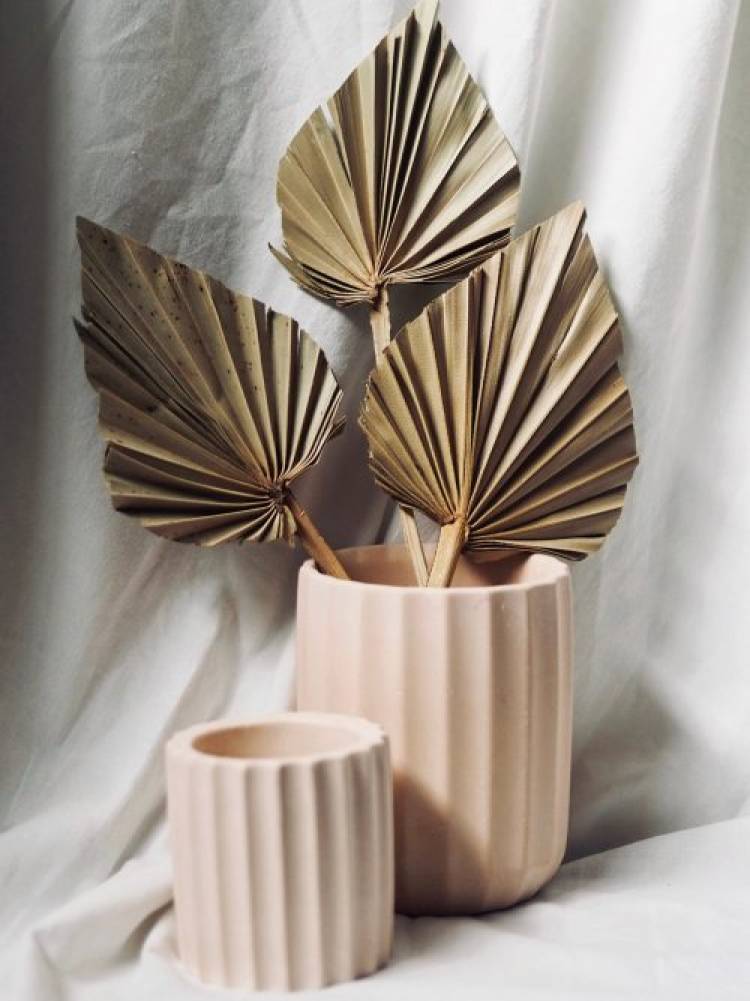 Perfect Plant Pot Companions for your Indoor Plants in 2021
The present times are hard and staying indoors most of the time can be the most difficult aspect for many of us. However, certain things are still under our control, and one of those is creating our own happiness. Although they may not seem much; however, you can still create a little piece of happiness in your home by placing plant pots.
Plants can bring a lot of peace and happiness. Well, it is not surprising since looking at greenery can soothe your eyes and mind. As a result, you start feeling much relaxed when you are around plants. And since you cannot go out or spend a lot of time in your garden, you can bring the garden inside your home; even the balcony can be considered for that purpose.
There are several types of plants, and some of them work as air purifiers. So you see, they can even help you get some fresh oxygen too. However, if you also want to add to the aesthetics of your home, you need to consider choosing some unique plant pots as well.
If you are not just a customer but a retailer as well, it is a win-win situation for you as you can get wholesale plant pots. This means you get the scope of saving money on buying some of the most beautiful flower pots.
---
From where to buy wholesale plant pots in the UK?
---
The one-word answer to your question is Creoate. One of the top wholesalers in the UK, Creoate offers a wide variety of wholesale planters. The wholesale garden pots you will find at Creoate are unique, stylish, classy, and of the best quality. The options are so many that your customers will be spoilt for choices. Let us check out some of the plant pots that are listed in the inventory of Creoate.
Chubby Pot in Mustard Yellow: You can plant your favorite succulents in this pot and place them on your work or study desk. This will surely add beauty to the desk and keep you glued to the area. The mustard yellow colour makes the pot even more beautiful.
Cadiz COCOON Classique Planter: You can use this as a cache-pot. This is a beautiful piece that is made of hand-dyed cotton rope with a ceramic base. You can place this planter anywhere in the house, even on the coffee table.
Voltasol Mini – Yellow: This mini pot is apt for people who are fond of unconventional stuff and designs. It has a semi-conical base because of which it cannot be placed like the other pots. It may appear to be unstable but putting two-three pieces of this on your center table will surely bring you many compliments.
NATURAL TOP & CHARCOAL GREY BAMBOO Tall Vase: Planting those tall plants can be a real problem sometimes. Well, it can be fixed by opting for a bamboo tall vase. You can just put some water into it and put the plant to grow taller. The vase comes with contrast colours and since it is made of bamboo, it is completely environment-friendly.
ODYSAC® SQUARE BATHLINE JARS (POTS EN BATYLINE): The growth pot is made of Batyline and geotextile, and not at all toxic for the plants. This can be used by both professionals as well as amateurs. The growth pot is light and looks unique when placed in different corners of the house. One growth pot comes with a capacity of 11L.
Bohemia Design Hanging Baskets, Mini: This small hanging basket is handwoven in Morocco. It is best to place your plant into this basket and hang it on your balcony. You will fall in love with it for sure, every time you see it. The basket is available in various sizes; thus, you can choose the one as per the size of your balcony or room.
​​​​​​​
There is no dearth of wholesale flower pots when you are buying them from Creoate. Each plant pot comes with an uncommon design and a majority of them are environment-friendly. Whether you are a retailer or a nursery owner, you can create your account at Creoate and start adding the items of your choice to the basket. Apart from planters and pots, Creoate also offers various other options such as tableware, fashion accessories, clothes, fitness equipment, etc. For further information, you can visit https://www.creoate.com/ website and browse through the huge selection.