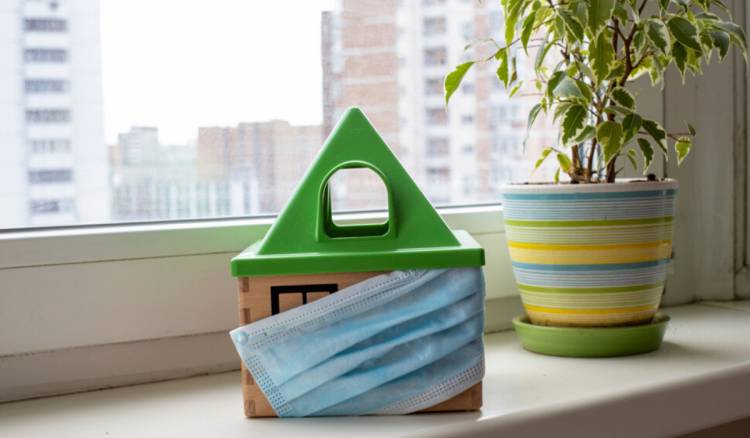 Real Estate: How to Recover Post COVID-19?
As the impact of COVID-19 has reached almost every corner of the world, real estate businesses have become difficult to manage. The first impact, which is common across the globe, is a decline in sales, and it is expected to be increased once the crisis is gone.
Similarly, there are other impacts too; for example, realtors managing buildings, both residential and commercial, have responsibilities to keep the premises secure, safe, sanitized, etc. However, what can the industry do to recover post-COVID-19? Let's know this from real estate professionals.
---
1)The adoption of tech solutions
---
Amalia Otet from Storage Cafe- We've recently released a report discussing the massive impact that COVID-19 has had on digitalization and the advancement of the digital economy. Moreover, we think that real estate has the means to stay afloat, even in hard times like these. Both multifamily and commercial sectors are equipped with what it takes to complete most operations online; a lot of companies have already adopted tech solutions that help with keeping social distancing, including offering virtual tours, self-guided tours, online leasing and payment, and market research – and these might actually turn into permanent solutions for many as they prove highly effective and convenient.
It's clear, however, that real estate will see some disruptions. Some markets will probably be more affected than others. Overall, we might expect a decline in transaction volume and investment in Miami and most cities across the US.
---
2) The real estate industry will be back
---
Rod Santomassimo from Massimo Group -The last time the real estate industry has experienced this level of decline, including decreased market velocity and consumer confidence, was during the Great Recession of 2008. While this pandemic has the additional, and without a doubt, more significant concerns of health and safety, the real estate industry will take a major hit as it did back in 2008.
First, we need to look at the number of practitioners. It is estimated that the number of commercial real estate agents was slashed from 100,000 to about 50,000 within 18 months of the start of the Great Recession.
While there are no stats available for the impact on agents in the first 60 days of the pandemic, if the unemployment numbers are any indication, we can expect a similar drop in real estate professionals.
The industry has already adapted with virtual open houses, tours, and drone supported showings. Prequalification has never been more important for those agents that are committed to their craft. They are revising their roles from transaction facilitators to resource generators.
Turnkey solutions are no longer an amenity; it is a requirement. The industry will continue to consolidate. Brokerage, management, construction, remediation, security, and cleaning services will mesh into a fabric of confidence and clarity. Concierge Service will include "personalized, yet contactless" benefits.
---
3)Keep doing what you have been doing
---
Shea Adair from SELL RALEIGH HOME FAST-Here in the Raleigh, NC real estate market, things are jumping! Days on the market are still tremendously low, and there are more buyers in the market than there are houses for them to purchase. At this point, there isn't much of a sign of any negativity caused by the COVID-19.
With that said, there are many people that I have spoken to whom have thought about selling and are waiting to see what the future will hold. Unfortunately, it is impossible to tell the future. Interest rates are still at historic lows, so it's a great time for Buyers to obtain financing.
As for Sellers, it's still a Sellers Market; so if your entertaining of selling, not time is better than the present. The best way for the Real Estate Industry to Recover is to keep doing what it's been doing and not change a thing.
Unfortunately, some have already pulled their money from the market, and they will pay the price financially. A buyer like iBuyers stopped purchasing houses about a month ago.
That may be a good thing for the traditional Realtor, as that is less competition for them! News has already reported that Opendoor has started operations back up in Phoenix, so it's only time when they will be operating back in the markets where they were prior to COVID-19.
---
4) Rental payments should be coming consistently
---
Tim Milazzo from Stack Source-The most important aspect in the recovery of the real estate market post-COVID will be individuals and small businesses producing income so they can pay their rent. Rent payments are the lifeblood of the entire industry, from apartments to retail to office space.
Once rent payments are back to normal, even if it's not the same level as before, lenders will feel more comfortable backing up new projects. Right now, every real estate deal is a risk, because lenders are uncertain how the situation will play out - and uncertainty is an enemy in finance. Consistent income and collections can be leveraged to project future income and make deals happen.
---
5)Real estate is cyclical and a necessity
---
Mike Newby from Newbyginnings- I can say that while things have slowed a little for some, we're still seeing the overall market do quite well in states that were not 100% shutdown. It's the companies and agents that have pivoted during this time to a virtual model that is seeing success.
They're tending to their customer's needs by providing positive solutions during uncertain times. They're providing 3D virtual tours in their listings, practicing proper social distancing during showings and open houses. Providing up to date weekly insight on market conditions and relevant news, and staying in touch on a regular basis.
We've seen investment companies both stop all marketing and, on the other end of the spectrum, double down on marketing. Those that chose to double down are seeing success. The flood of new investors the market had seen over recent years has slowed, and the experienced remain vigilant.
This market recession came very quickly and seems as though it can go right back up just as quickly. It's hard to truly tell, though, given the abrupt loss of jobs.
Real Estate is cyclical. Meaning, we go from a buyer's market to a seller's market to a buyer's market, over and over. We have been in a seller's market for a while. As things move forward, we'll shift to a buyer's market, meaning there will be more supply than demand.
The industry may with more houses on the market and people's cash being tight or non-existent. However, mortgage rates are at all-time lows, and other industries are creating more and more job opportunities as our world changes right before us. People will be moving from large, expensive cities to more affordable ones.
Real Estate is a necessity, and it's an industry that always lands on its feet. Those within the industry roll with the punches and make a way to make things happen. The good agents are vigilant, crafty, and go-getters, so they don't give up easily. The same goes for most investors.
---
Conclusion
---
These opinions provided by experts can help prepare future plans for your real estate business. However, since the future can never be defined. But If you keep a few strategies like business process outsourcing services ready to tackle different types of challenges that will come post-COVID-19, you might be better positioned than many in the industry.