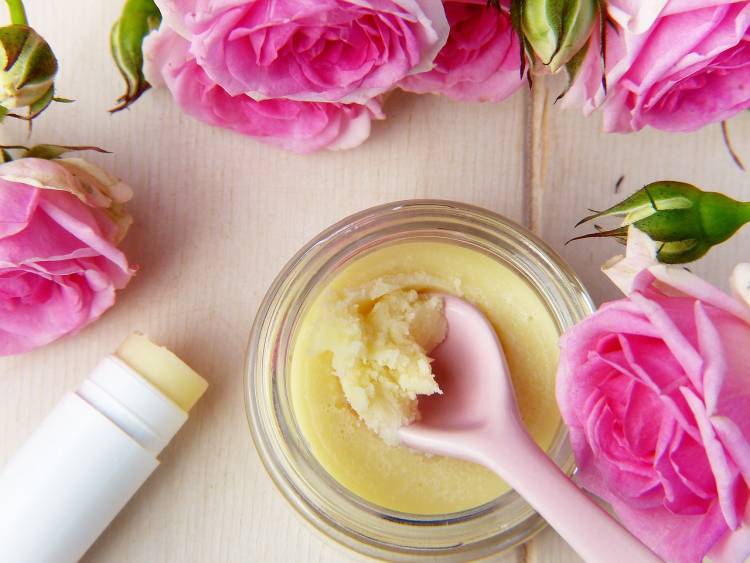 The Top 5 Best Vitamin C Serum For Skin Lightening
Ferulic acid is the magic ingredient for skin lightening and has great potential for being a skin whitening agent. There are so many ferulic acid skin lightening options available in the market to give you the desired younger looking flawless skin.
Ferulic acid is an antioxidant that gives a boost to the effects of antioxidants; it is also used in skin lightening treatment of the skin. It really helps to protect the overall skin integrity by the reduction of the fine lines, spots, and wrinkles. It is a plant-based phenolic antioxidant which is found in bran. Other than just providing antioxidant benefits to the skin, it also enhances the stability of topical applications of vitamin C and vitamin E.
Talking about vitamin C, it is an ingredient that is a part of everyone's daily skincare routine due to its uncountable skin benefits. It has the ability to brighten up the skin and prevent skin from the early signs of anti-aging. So, one should definitely welcome vitamin c serum in their skincare regime to maintain healthy and flawless skin, regardless of their skin types, or even age.

---
Why should you be using vitamin C E ferulic acid serum for skin lightening?
---
It helps in reducing fine lines, battles the early sign of aging, helps in boosting collagen production, and protects the skin from free radicals.
Vitamin C is a very potent ingredient that helps in soothing your facial skin and in providing relief from the skin issues, which is caused due to inflammation. This all can be seen just by the topical application of vitamin C E ferulic acid serum.
So, we have brought our top 5 best vitamin C serum for skin lightening available in the market for you. Keep reading to know about them.
---
Dermadoctor Kakadu C 20% Vitamin C Serum with vitamin E & Ferulic acid
---
This serum gives your skin the much-needed attention which your facial skin demands. It is very enriching and has the goodness of Kakadu plums that claim to have almost 55 times more value of vitamin C than the Florida oranges. It helps in repairing the damage which is caused by free radicals to your skin and brightens up your skin like anything. It also gives a smoothening effect on the skin.
---
Vichy LiftActiv Vitamin C Skin Corrector
---
The vitamin C serum from Vichy is a very healthy mix of many vitamins, namely Vitamin C, Vitamin E, and hyaluronic acid, to improve the texture of your skin in a small amount of time. It helps in evening out the skin and makes it radiant visibly. It is an affordable serum that is really effective and does the job decently.
---
Skinceuticals C E Ferulic Acid
---
Skinceuticals C E ferulic acid is the best serum when it comes to vitamin C serum. The results of using this serum are amazing and can be seen visibly in no time. It can be used by people of all skin types. It is a perfect anti-aging solution for the skin. It contains a blend a pure vitamin C L-ascorbic acid, and also has ferulic acid in it to protect you from the harmful rays of the sun and repairs the wrinkles too that are caused by photodamage and reduces fine lines as well.
---
Eva Naturals Vitamin C Serum for Face
---
Eva naturals vitamin C serum is one of the most affordable and effective serum that has all the natural ingredients to battle your skin concerns, dark spots, and other skin issues that have made your skin dark, dull, and lifeless. This vitamin c serum helps in boosting collagen production of your skin. The vitamin C in this skin is specially combined with elements such as CoQ10 that are effective for firming your skin and lavender that is known to work wonderfully for issues like fine lines and wrinkles. It has extracts of natural ingredients such as ginger, turmeric, and juniper extracts to improve circulation, brightening, and radiance of the skin.
---
Sunday Riley C.E.O. Rapid Flash Brightening Serum
---
Sunday Riley C.E.O. Rapid Flash Brightening Serum is infused with advanced and ultra-stable vitamin C, which is available in the standard gold form to work effectively and rapidly in the reduction of fine lines and the discoloration of the skin. It helps in pumping up the skin to give a fresh and radiant look. This serum is very effective in giving the desired amount of hydration to your dull and lifeless skin and also gives a polished look and finish to the surface of the skin. There is an extract of saccharide isomerate, which reduces the size of open pores on your skin and reinforces the moisture barrier to give your skin a glossy sheen and a healthy look.
So, these were our 5 best vitamin C serum for skin lightening. Try out the best one for you and get that beautiful and flawless skin.