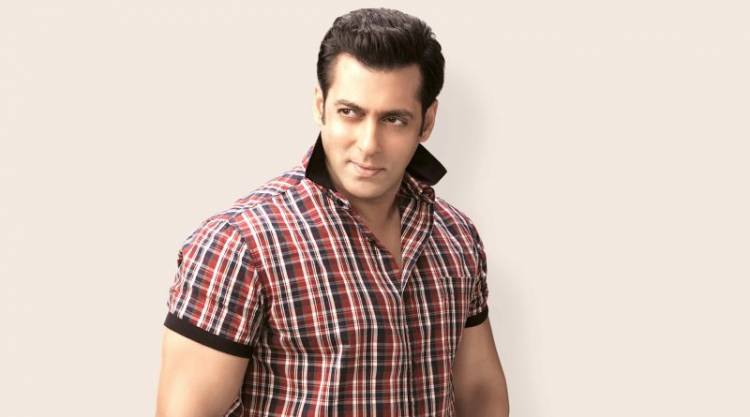 Top 10 Hindi Bollywood Movies of Salman Khan Ever
Salman khan has no need of introduction not only in Indian cinema but in whole the world also. Whenever anyone discuss about the name of most attractive Bollywood actor or most eligible bachelor then name of Salman khan comes first in our mind. There are so many memorable films in which he did wonderful acting and we can't forget them in our whole life also. He is the son of Salim khan and his mother Helena was also very popular actress as well as dancer also. Find below the name of best films of Salman with star cast and details about the films also.
Directed by Ali Abbas Zafar, Sultan is a widely accepted and money making romantic sports-based drama film. Salman Khan plays the role of a middle-aged wrestler who fights hard against the circumstances to revive his career. The opposite character of this popular Bollywood star is Anusha Sharma, who is also seen playing the character of a woman wrestler. The movie broke a number of records within a few months and credited with achievement of coming in the list of the highest grossing Indian films of all the time.
Bajaragi Bhaijaan is a most amazing adventure-comedy drama film made under the supervision of the India's most recognized film director named Kabir Khan. Apart from the Bollywood Bhaijaan, it featured other top Boollywood stars, including Kareena Kapoor Khan, Nawazuddin Siddiqui and Harshali Malhotra. Securing a number of awards, it also bagged the crown of being the "All Time Blockbuster" by the Box Office India. It was amazing to see him playing the role of a true devotee of Hanuman and putting efforts in reuniting Munni with her family in Pakistan.
The action-packed movie definitely deserved to be nominated in Oscar and won the award for its wonderful direction and magnificent love story. It included all the things a romantic movie should have to touch the hearts of the audiences. People appreciated Salman Khan a lot for his portrayal of Radhe Mohan, who fall in love with a first-year college student named Nirjala. The actor was attached by a mob of bad souls, which made him mentally unstable.
The Bollywood's most charming Jodi in this India's best romantic drama won the hearts of audiences with their fabulous acting performance. They both looked pretty well together. Salman is undoubtedly known as one of the most handsome personalities in the world, while Aishwarya Rai Bachhan has her own charm in the industry. Ajay Devgan looked awesome in the character of a newlywed man who got aware of the affair of his wife just after the marriage and decided to unite the couple.
Written and directed by Sooraj R. Barjatya, Hum Aapke Hain Koun is the biggest blockbuster of all the time. This Indian musical romantic-comedy flim starred Salman Khan, Madhuri Dixit and Munish Behl. The business it made during that time has helped the film to be listed in the highest-grossing Bollywood film ever produced. It was also declared as the biggest blockbuster of the modern Bollywood world with bagging a number of awards during the country's popular event functions. You can watch hum apke hai kon movie free on MX Player. Here is the list of best web series on mx player.
It is the really unforgettable film of Indian Cinema youngsters started focusing on body building after watching this film because first time he did dance after removing shirt from his body. This way attracted the youth a lot towards building the muscular body. Kajol was the co actress in the film and he tried by doing every positive effort to convince her elder brother to marry with her.
It is the recently released movie and both Salman and Katrina did really awesome acting to make audience happy and there was combination of every genre like comedy, action, romance and suspense also. Katrina kaif was the co actress in the film and they were agents from different country and finally felt in love with each other. To make marry in love they went against their country wise rules etc.
It was the very amazing triangle love story and in this movie he wanted to become singing superstar and suddenly felt in this triangle love story but after so many efforts he got success in finding his love. There were so many popular co-stars in the film like Preetizinta, Rani mukharjee and shatishkaushik also who made it awesome.
It is the most recently released film of Salman and songs were really entertaining and we got the chance to see his fantastic dance also. In the film he did role of thief who do robbery for help the needy children or peoples and police of many countries was running behind him but police never caught him because they are unable to do it. Jack Fernandez was the co actress in this film and she helped a lot in whole story.
It was among super hit films of him and this film has given really positive and U turn to his filmy career also. Kareenakapoor was the co-star of his in the film, he was the body guard of her but suddenly she felt in love with him but he still unaware with her love. God helped him a lot in the story because after so many years suddenly he knew about her love toward him and they started living with each other because after asking of Raj Babbar who was the father of actress. All the songs of this movie are still on the mouth of every Indian or those who like to watch Indian cinema.
I hope you will also love the above top movies of Salman and you can find the Latest Hindi Movies list and Best Hindi comedy movies of all time. Feel free to name the movie of Bhaijaan in the comment portion if we have forgotten to include in the above mentioned list.