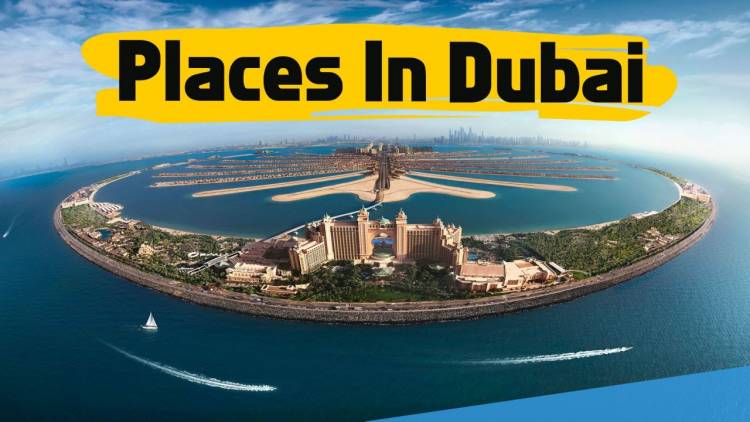 Top Five Location To Visit In UAE
The United Arab Emirates (UAE) is a country that is known for its modern architecture, luxurious shopping malls, and lavish lifestyle. However, the UAE is also home to some of the most beautiful natural and man-made wonders in the world. From towering skyscrapers to pristine beaches, there is no shortage of amazing places to visit in this country. Here are the top five locations to visit in the UAE.
Burj Khalifa
Burj Khalifa is a skyscraper located in Dubai and is the tallest building in the world, standing at 828 meters (2,716 feet) tall. It features observation decks on the 124th, 125th, and 148th floors, offering breathtaking views of the city skyline. Visitors can also enjoy a meal or a drink at the restaurant on the 122nd floor, Atmosphere. At night, the building is lit up with a spectacular light show that is visible from miles away.
Sheikh Zayed Grand Mosque
The Sheikh Zayed Grand Mosque is a magnificent mosque located in Abu Dhabi, the capital of the UAE. It was built between 1996 and 2007 and can hold up to 41,000 worshippers. The mosque is known for its white marble domes, ornate calligraphy, and exquisite floral designs. Visitors can take guided tours of the mosque, which also features a library containing Islamic books and artifacts.
Dubai Mall
Dubai Mall is one of the largest shopping malls in the world, with over 1,200 stores. It is located in the heart of Dubai and features an indoor aquarium, ice rink, and a massive waterfall. Visitors can also enjoy a wide range of dining options, from fast food to fine dining, and catch a movie at the mall's cinema complex. At night, the mall comes alive with a spectacular fountain show that is synchronized with music and lights.
The Palm Jumeirah
The Palm Jumeirah is an artificial island located off the coast of Dubai. It is shaped like a palm tree and features luxury hotels, villas, and apartments. Visitors can take a stroll along the Palm Jumeirah Boardwalk and enjoy stunning views of the Arabian Gulf. There are also a number of water sports activities available, including jet skiing, parasailing, and banana boat rides.
Dubai Miracle Garden
The Dubai Miracle Garden is the world's largest flower garden and is located in Dubai. It features over 45 million flowers arranged in various shapes and designs, including a giant teddy bear made entirely of flowers. The garden is open from October to April and is a must-visit for nature lovers and anyone looking for a unique photo opportunity.
In conclusion, the UAE is a country that offers something for everyone, from towering skyscrapers to pristine beaches and stunning natural wonders. The top five locations to visit in the UAE are the Burj Khalifa, Sheikh Zayed Grand Mosque, Dubai Mall, The Palm Jumeirah, and Dubai Miracle Garden. These attractions are sure to leave visitors in awe and make their trip to the UAE a memorable one.
Click Here To See More