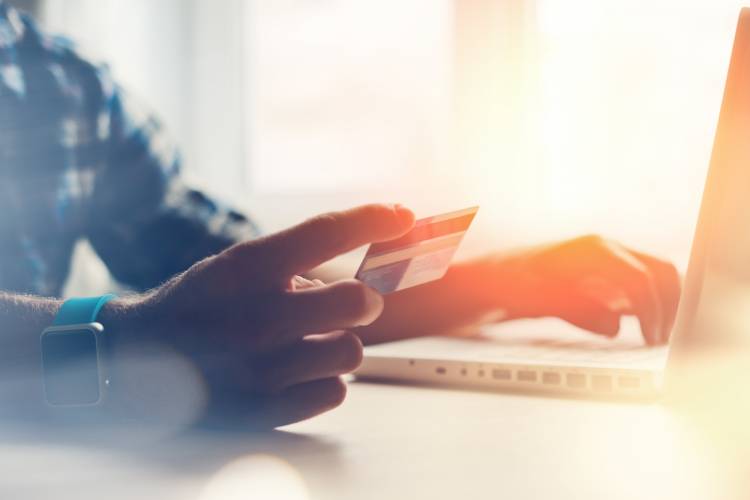 What is Direct Deposit and How Does it Work?
If you're new to figuring out how banking works, or you've been keeping it old school with your funds, direct deposit might be a new term for you. Not to worry, we've all been there and a quick explanation is all you need.
Keep reading to find out what is direct deposit and why you should be using it!
What Is Direct Deposit?
Direct deposit is a quick and automated process where a third party puts money into your bank account without you having to do anything. There's no catch or gimmick to it, just an easier way for people to get funds into their account without making trips to the bank.
The opposite function also works (aka a direct withdraw) where you can authorize a third party to pull funds from your account for you to pay bills and save time.
What Should I Use Direct Deposit For?
The most common way direct deposit is used is for your paycheque. Instead of getting a paper check to deposit each payday, a direct deposit provides an environmentally responsible way to get paid. Websites like https://www.ignitehcm.com/solutions/payroll-processing list out more details about how payroll is run and process if you want to learn more.
Additionally, if you run any business, direct deposit is for you.
How Do I Set up Direct Deposit?
Now that you know what is direct deposit, you might be wondering how to set it up.
The process is really simple. All you will need to do is get the account number, routing number, and transit number of your bank account and pass it to the third party that will be making the deposits. You can find these numbers at the bottom of a cheque, at a bank teller, and even on your online banking.
Is There Anything Else I Need to Do?
Besides providing your banking information to the depositing party, there's nothing else you need to do. The entire process after providing your info is done on your behalf between the third party's bank and your own bank the same way a cheque deposit is done. Except you don't physically have to be there.
Unlike a bank withdraw, you don't need to worry about getting non-sufficient funds fees or paying for transactions. You can take all the time you're saving from taking a trip to the bank to something else instead!
Getting the Deposit Directly to You
Understanding what is direct deposit might be one of the most important steps to getting the most out of your bank account.
No more weekly trips to the bank to deposit cheques, and not having to worry about misplacing a cheque either. Everything is done instantaneously for you in a matter of seconds, giving you some added time to rest and relax.
Like what you've read? Be sure to check out the rest of our sites for more financial tips and tricks!