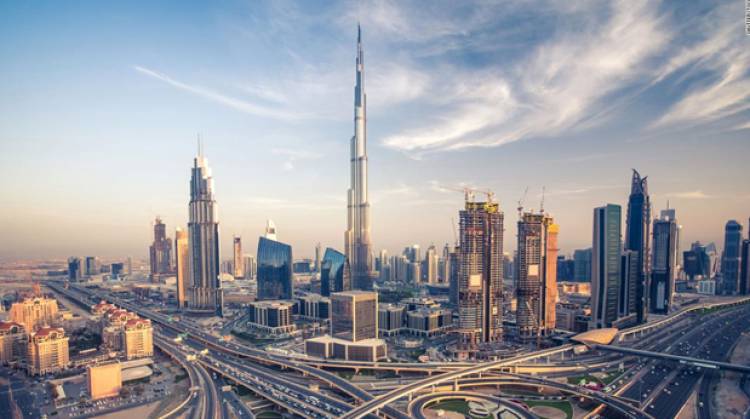 Why Dubai is best for business?
Company formation in Dubai is one of the best decision's entrepreneurs can make at the present time. As the authorities are trying to change the economic focus of the emirates from oil to other sectors. While trying to reduce their dependency on, they are paving the way for both existing and up-and-coming businesses to succeed. They have made it easy to set up a business in Dubai and also sustain it in the long run.
You may be thinking that why should someone leave their own country and spend extra money on plane tickets when they can just start a business in their own locality. That is exactly what we are going to look into. Why are entrepreneurs from all around the world flocking to Dubai to start their businesses? Here are the reasons why Dubai is the best location for businesses right now:
Tax laws
One of the main attractions of Dubai for business is its lenient tax laws. Actually, saying 'lenient' is undermining the fact there are no taxes for personal and corporate income in Dubai. That means, the income of your business is free of tax and the wages your business pays of its employees are free of tax as well. Tax eats up a major portion of the profits of businesses around the world. And businesses undertake various measures to pay fewer taxes. Since Dubai is trying to attract more foreign investments, they are trying to take advantage of the resentment business owners have towards paying their profits to taxes and it is working wonders.
Free zones
There are two types of economic zones in Dubai. One of the mainland Dubai and the other are various free zones all across Dubai. A free zone is an economic jurisdiction that provides various perks and benefits to a specific category of business. For example, Dubai Healthcare City is a free zone that makes life easier for doctors and other health professionals, while Dubai Silicon Oasis makes life easier for tech startups. Even if different free zones provide different benefits to different types of businesses, there are some common benefits provided by all of them. For example, the tax exemption applies to all businesses located in these free zones. Then all businesses in free zones can be 100% owned by foreigners. These free zones also have excellent infrastructures with state-of-the-art technology and office spaces.
Visa
The authorities have unveiled a new long-term visa that will be granted to foreigners so that they can be more assured about planning long-term objectives for their businesses in Dubai. Foreigners who own a business or a part of a business here can secure this long-term visa easily and move to Dubai without any tensions. This visa will make Dubai the most accessible commercial hub in the world. Since you can get this visa by owning a part of any business, it will ensure that the city is more attractive to investors who want to move here as well.
Repatriation
You can move all your earnings and capital out of the country without any restrictions or exorbitant fees. This is one of the big reasons both workers and investors are attracted to Dubai. Not many places in the world allow foreigners to move their earnings easily or inexpensively back to their home country. They also allow easy and restriction-free conversion of currencies so that repatriation is even easier.
Available workforce
Due to the easy repatriation of earnings, skilled workers from all around the world find Dubai attractive. This in turn is another reason why Dubai is the best place for businesses. They can hire from a pool of talented workers for their every need. Dubai also allows business owners to sponsor visas for a number of their employees. The number depends on the size of their office space. The larger the office, the more visas the business can sponsor. This allows businesses to hire from anywhere around the world.
Law and order
The concrete law and order in Dubai ensure the safety and security of businesses located here. Dubai is for the most part a crime-free city. Violent criminal activities hardly ever occur in Dubai, which makes it safe for all types of businesses.
Logistics and transport
The logistics and transport system of Dubai is very efficient. Any business depending on a reliable supply chain will find this benefit very attractive. It excels in all air, sea, and land. Free zones like the Dubai Airport Free Zone Authority and Dubai Logistics City ensure logistics and travel through air is exceptional. While Dubai's Jebel Ali port is considered the biggest container port in the world. All these considered Dubai acts as a logistics hub for the surrounding region.
Non-oil economy
Since the authorities are trying to improve the non-oil economy of the region. They are constantly making new laws and amending existing ones to make life easier for businessmen in the country. For example, Dubai previously did not allow 100% ownership of businesses in the mainland. Foreigners could own a business completely only in the free zones. However, the free zones did not allow businesses to take contracts or provide services outside the free zones. After some amendments in November 2020, foreigners can now own 100% of business in sectors that are not strategically important to the UAE. Like this, the focus on the non-oil economy is continuing to increase the ease of doing business in Dubai.
Quality of life
Needless to say, the quality of life in Dubai is very exquisite. Everyone has seen the videos and images of Dubai. Not only is the city very aesthetic and pleasant, but the infrastructure and healthcare system of the city is top-notch as well. Since Dubai allows business owners to sponsor visas for their family members, starting a family business in Dubai is feasible.
While company formation in Dubai is attractive, jumping in the mix without any proper preparation can be risky. Take your time to research how the process of starting a new business in Dubai works. You can always take advice from company setup professionals in Dubai who have helped countless foreigners to get started. They have the expertise and connections necessary to get a business up and running smoothly.