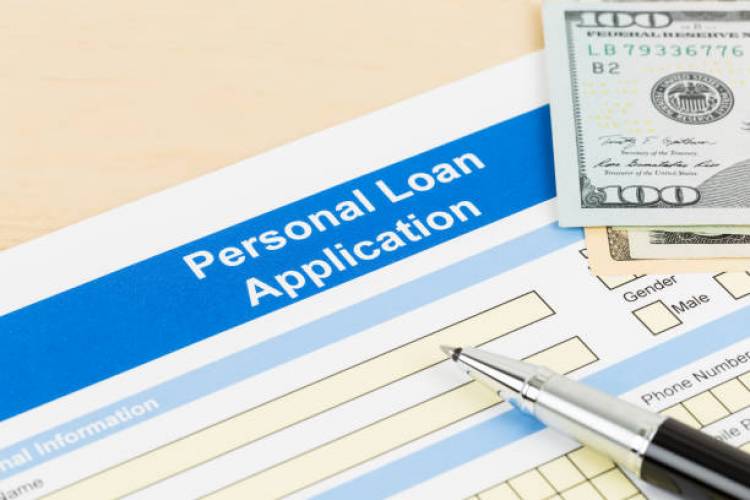 5 Tips to Boost Your Chance for Personal Loan Approval
Corona pandemic has affected every aspect of our day-to-day functioning, and it has increased the cash deficit in the market. There is a massive demand for credit in the market, but traditional avenues for credit are ill-equipped to satisfy customer demands in present times.
Online loan apps have come to the aid of customers in availing credit. Instant loan apps are providing short to long-term credit to customers. These online loan apps like Fullerton InstaLoan App have made loan availing super easy and hassle-free. To avail loans, applicants can follow these ways to improve the chance of loan approval.
5 Tips to Boost Your Chance for Personal Loan Approval
Consideration of loan amount
Applicants should calculate the amount which is needed and which they can repay quickly. Choosing a high amount for a loan and making default or irregular payments decreases the creditworthiness of customers. Lenders perceive applicants with low credit scores with the requirement of higher amount loans as high risk. These types of applications are not approved, as from the lender's point of view, the chances of default are very high. So, if the loan amount is lower, the chances of repayment on time are high. Choosing a high tenure loan also helps, as EMIs are the low amount and could be repaid timely without any hassle. FinServ platforms provide an EMI calculator so that applicants can choose repayment tenure according to their convenience. Later customers can also foreclose these long tenure loans prematurely.

Add co-applicant/guarantor.
Applicants can opt for a joint loan with a co-applicant/guarantor to prevent rejection of loan application due to insufficient income, low credit score, or higher FOIR. Co applicants reduce the credit risk as they are equally liable for paying EMIs. Applicants should make sure to add a guarantor who has a good credit history, high and stable income; this ensures the enhancement of higher loan eligibility and loans at lower interest rates. Sharing payments also help applicants make higher amounts of loans as sharing EMIs increases applicants' payment capacity. But applicants should also keep in mind that delay in loan payment can also reduce both applicants' credit scores.

Applicants could not guess their odds for loan approval if they don't know their credit score. Lenders use a credit score to assess the creditworthiness of the applicant. Even when setting up interest rates, lenders factor in credit scores and provide different interest rates to customers according to their creditworthiness. A high credit score represents strong finances, makes loan approval instant, and at lower interest rates. Simultaneously, a low score shows the customer's irregular paying habits, which can lead to loan rejection. So, Applicants must build or improve their credit score before applying for any loan. New customers can build their credit repo by having a strict approach towards credit card and personal loans by paying off any outstanding dues regularly on time. Applicants can assess their chances of loan approval by checking their credit Score on various FinServ market platforms.

FOIR (Fixed obligation to income ratio) stands for that proportion of your income used for obligatory repayment of debt like EMIs for loans, SIP contribution, insurance premium, etc. Applicants who have FOIR within 40%-50% are preferred by the lenders, as applicants with higher FIOR tend to default as a sizable income of their salary is already being used up for mandatory debt repayments. So, it is essential to maintain a healthy FIOR to get loan approval quickly. If applicants have to get instant approval, they must consider repaying their existing loans partially or fully. Costliest ones like credit card outstanding amounts or personal loans, applicants can also consolidate existing loans to bring FOIR within the stipulated range.

Different lenders have different eligibility requirements for loan approval, irrespective of the high or low status of applicants' credit scores. So, researching for the right lender makes a massive difference in getting a loan approved; various factors like eligibility, interest rates, offers, and applicable conditions should be researched beforehand by applicants. Lenders in the FinServ market have structured various kinds of loans to suit customers' different needs, like loans for medical bills and shopping, travel loans, household expenses, etc. So, applicants can research various lenders, providing loans according to their specific needs at lower interest rates.
In a nutshell, all you have to do to boost your chances of securing a personal loan online is remember the points mentioned above. It will help you in getting the loan of your choice smoothly and efficiently.