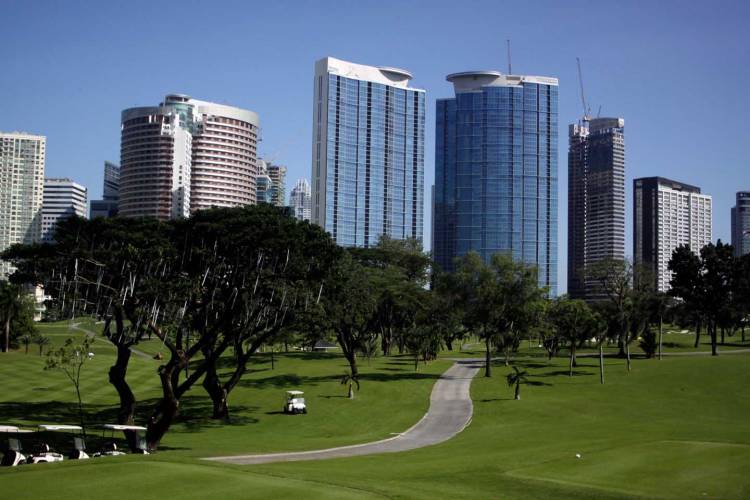 6 Best Instagram Worthy Places to Visit in Taguig
Let's be honest. Who doesn't love posting their pictures on social media? It's fun. You don't need to hold your friend hostage until they see your holiday pictures. You can just post them on Instagram. It's so easy. Seriously, that's why I use Instagram… and also because of all the dog pictures. I digress. If you want to take beautiful Instagram-able pictures, check out these 6 best Instagram-worthy places to visit in Taguig where you can take stunning pictures to share in social media.
---
Wall Murals
---
Unlike most cities, Manila loves art – and more specifically, street art. The city streets are filled with many mind-blowing artworks of various kinds – modern, traditional, surreal, animated, expressive, cartoonish and abstract graffiti. When you explore the city, take pictures with graffiti as the backdrop wherever you find them. The graffiti is easy to find as they are all over the city.
---
Venice Grand Canal Mall
---
If you're looking to take romantic and quirky pictures with a friend or a lover, Venice Grand Canal Mall is for you. The huge mall is designed to look like Venice giving the commercial complex a dreamy and surreal look. Take a few pictures there, see how you like them.
---
Miracle Art Happyworld Museum
---
Manila is a city filled with crazy talented artists. The Miracle Art Happyworld Museum is the place to be to see the art come alive. It is the place in Manila where you can find insane 3D art and mind-bending illusions. The limitations for how creative your pictures can be are only limited to your imagination. Play with the perspective and trick your friends into believing something that's not really there.
---
Burgos Circle
---
It's the place to go if you want Manila's best. Burgos Circle is a city hub with colorful architecture and relaxing atmosphere. The city scape in this place looks unreal like a miniature city model. It is one of the most picture-perfect places to visit in Taguig.
---
Mecha Uma
---
It's a Japanese restaurant with trippy sealing. The one-of-a-kind, menacing ceiling in this restaurant is, in and of itself, a popular tourist attraction due to its eerie appeal. The pictures you will take here would be surreal and spooky especially when you're drunk. The food looks and tastes delicious making them ideal subjects for your photos.
---
Bonifacio High Street
---
There is only one way to describe Bonifacio High Street and that is elegant. The residential-commercial complex offers everything from malls and stores to Philippine stock exchange tower and 63-story residential tower. It is designed like a boutiques district. The place has many locations where you can take excellent pictures.
---
Flying Trapeze Philippines
---
The best pictures from my childhood involve one way of the other a mid-air shot. You jump and take a few picture blindly hoping one of them is good. It all changed with the cell phones and digital cameras which produce better and sharper images. There is only one place where you can take awesome mid-air shot without risking your life – Flying Trapeze Philippines. You will know what to do when you get there. Take a slow motion or an action camera with you for better results.
---
Mind Museum
---
Apart from being a popular tourist place to visit in Taguig, the Mind Museum offers an excellent blend of cool and educational in its visiting experience. What's even cooler is you can take as many cool pictures as you want at this amazing place. As one of the popular tourist places to visit in Taguig, it offers a wide range of activities like events, seminars, astrological shows and other fun events for kids which take place frequently. Don't forget to take a picture with the fuming liquid nitrogen with which you get to play, during one of the activities.
Hope you found this list of the best Instagram-worthy places to visit in Taguig, Manila helpful.
Plan your trip way ahead, find and book cheap flight tickets from Newyork to Manila on iEalge.