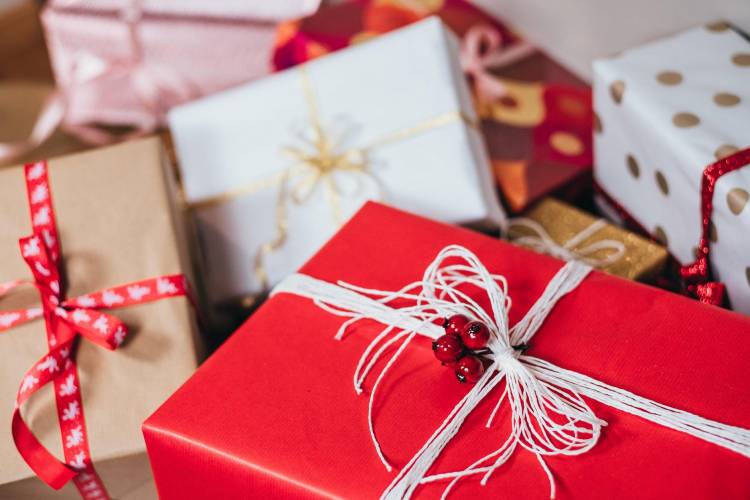 6 Hilarious Fake Christmas Gifts That Will Excite The Receiver
The Christmas season is almost here, so we are all looking for the best Christmas gift ideas for friends and all dear ones? The holiday season is not just about finding the perfect gift but also an idea that brings fun and crazy moments that make every Christmas an absolute joy and fun-filled experience until the next season. True pleasure comes when one changes the gift-giving experience, and brings a little deception and, of course, a lot of laughs. Isn't it?
This Christmas, think out of the box and try these really hilariously funny gift boxes that are printed with things that anyone would be shocked to have while concealing the real gifts inside.
Just put your real Christmas Tree inside prank boxes with funny, absolutely absurd fake products printed on the outside. Your gift recipients would think they are about to open the worst gift ever till they open up completely and see that they have been fooled with the best prank ever. Hilarious gifts may actually be just as thoughtful as the regular ones. Here you go!
---
Wrap Your Real Gift in a Prank Gift Box indicating iArm
---
Just put your real present inside the joke box and try to keep a straight face as you watch your friends and loved ones try to remain polite while thanking you for the "iArm." This box will let any recipient truly convinced that you just gave them the strangest gift of all time. Then watch them pop with laughter when they find their actual stuff inside and realize they have been pranked.
---
Prank Earwax Candle Kit
---
Give your family, friends and relatives a good laugh for the upcoming Christmas by placing their gift inside this prank earwax candle kit box. This highly realistic printed box hides your actual gift in what looks like a ludicrous item meant to extract earwax to design truly unique candles.
---
Fart Filter Prank Gift Box
---
The Fart Filter - Personal Flatulence Plug is the perfect weird stuff gag gift box perfect for any occasion - Holiday season and birthday parties, Father's Day, Mother's Day, and Xmas gifts. Such a highly-realistic printed box will completely hide your gift in what looks like a ridiculous item that is sure to cause a laugh riot!
---
Turn Your Liquid Gold Into Leafy Greens
---
Add the gift of laughter to the Christmas party with this unconventional and fun twist on the timeless tradition of fun gag gift-giving perfect for your friends, boyfriend, girlfriend, mom, dad, or kids. Whether you consider your funny gift-giving skills to be amazing or not, wrapping any gift inside a prank pack would definitely add an extra layer of fun and enjoyment that will leave everyone in the room laughing. When they open their gifts, you get that distinctive moment of watching their faces while they struggle to be tactful.
---
Bathe & Brew
---
For your multi-tasker friend's dream, Bathe & Brew shower coffee maker is a great prank gift idea that can brew up to twelve cups of excellent tasting coffee, while they have a shower. The Bathe & Brew has a handy water level indicator, removable filter basket, a power indicator light, a smooth exterior that wipes clean with a damp cloth and any body wash. This is going to be the perfect gag gift for them and imagine the look on your poor friend's face when they think you have given them something really stupid and ridiculous. And the relief when they realize that it is just a joke!
---
Pet Sweep Prank Gift Wrap Box
---
Perfect Christmas gift idea for playing that prank on the pet lover. The box contains details of Todd Lawson's Pet Sweep that comes with four dust boots that fit most paws. Just slip them on their paws and the microfiber strands will pick up dust, insects and hair anywhere they walk! Your recipient would get shocked while finding the details of their Christmas gifts from you! But finding the real gift ultimately will invite a laughter challenge!
The holiday season is a great time to look back on the preceding year and acknowledge your family, friends, and coworkers for holding by your side through all ups and downs. Therefore, depending on your relationship, send them funny presents and give them the best gift of laughter!