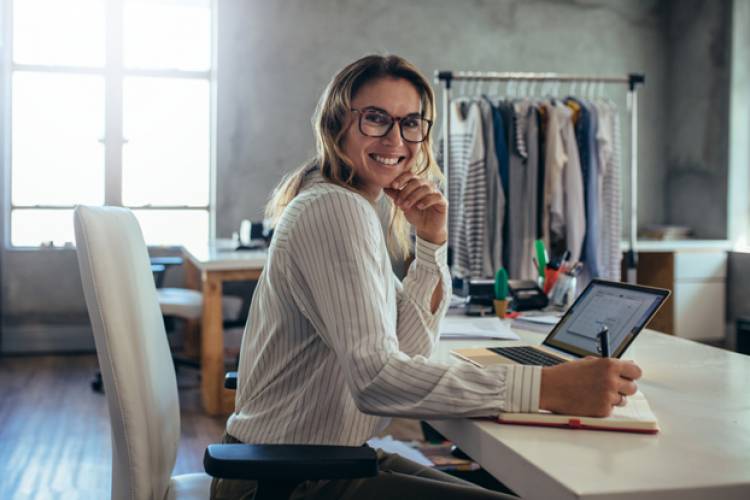 6 Tips to Launching Your Online Small Business
Once you have an idea for a business and have developed your business model and plan, it's time to launch your online small business. There are several steps that you should take to ensure the success of your business from year one and beyond. Here are a few tips to help you launch your business online.
Whether you're starting a home-based business or you'll be renting an office space, the first thing you need to do is determine your niche. Your niche will be a segment of the market that allows you to target an audience. Choosing a niche may be simple if your business idea already caters to it. For example, if you want to sell healthy dog food, then you know that your niche is the pet industry and pet parents.
If you have a more broad business idea, like selling products online, then you'll need to think carefully about your niche. Your audience should:
Have a problem that no one can solve better than your product

Be willing to pay for a solution to their problem

Be able to pay for the solution to their problem
Market analysis can help you learn more about trends and forecasts in your niche. It can also help you determine what to sell on Amazon, how to price items, and what your audience is genuinely looking for. You should always conduct market research before starting a business so that you can determine if there is a need for your business or if it's an idea worth pursuing before you invest all of your savings into a startup.
Small business owners have to learn the laws that concern their businesses. Even though your business is online, the traditional rules still apply. You typically will need fewer licenses and permits than a physical store. Still, there are several legal details you will have to sort out before you start selling products online, including:
Types of business licenses you need

The legal structure of the business

Sales tax licenses

Specific regulations

Employment law for contractors and employees
Each state has its laws for eCommerce businesses, so make sure you talk to an experienced attorney before selling anything online.
Quality products are a key factor in ensuring the success of your online business. Spending extra time to consider how you'll source products can help you avoid issues with bad products reaching your first customers. Options for sourcing products for online businesses include:
Making Your Products
If you sell digital products, you can easily make your own products. However, selling physical products is another story since it involves design, manufacturing, interactions, material selection, and more. The financial cost of manufacturing products will also be higher.
Dropshipping
Finding a manufacturer that allows you to dropship products enables you to offset the business costs so that you can sell quality products to your customers from overseas.
Work with Wholesalers
A wholesaler will provide you with a range of products so that you can buy products to sell online easily. You may even be able to find a wholesaler that will distribute products for you if you manufacture them yourself.
You may start your business alone so that you can save costs right off the bat. However, as your business expands, you'll find yourself needing quality employees that can help your business grow. You can easily recruit qualified employees on your own with a job board like Indeed or hire a recruiting agency that will do everything for you.
No matter how you decide to hire employees, make sure that candidates understand what you're looking for.
After you launch your online store, you're going to need to find a way to get people on your website. Whether you choose to do Google Ads, SEO, Social media marketing, or a mix of different marketing strategies, you'll need to plan your marketing in advance so that people can start shopping on your website as soon as possible.
Launching your business online is a lot of work. However, it can be a lucrative investment if done correctly. That said, make sure to bookmark this guide so that you can refer back to it whenever questions arise