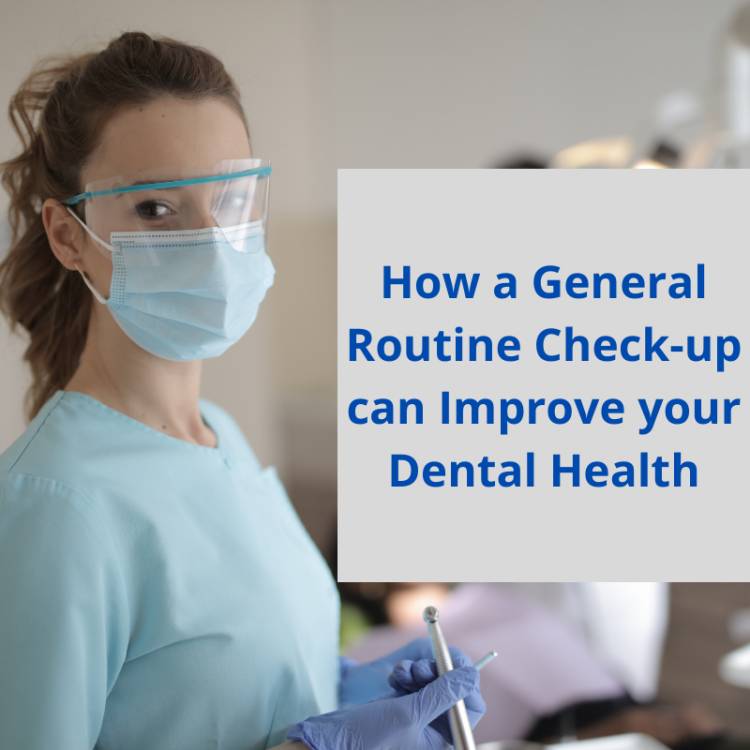 How a General Routine Check-up can Improve your Dental Health
Achieving a healthy set of teeth takes a lifetime of care. As children, we are told by our parents to diligently brush our teeth after every meal, or at least twice a day. Although brushing your teeth before going to bed gets rid of plaque and germs that have accumulated during the day, this isn't enough to ensure healthy teeth. Brushing your teeth (and tongue as it collects plaque too) is a vital part of dental care management at home. Use a fluoride toothpaste. Dentists agree that this is a mainstay regarding oral hygiene, preventing germs that cause tooth decay.
Flossing teeth should be as crucial as brushing them. Flossing doesn't just get out those bits of carrot, but is also a way to reduce plaque, to help lower inflammation and to aid in stimulating gums. Drink water during the day, as this helps remove sticky food or acid build-up on teeth during the day. The Indian Dental Association recommends this as part of its best practices for healthy teeth.
---
Eating Healthy Food
---
Eating healthy fruits and vegetables may not seem as appetizing as sugary and acidic food. The fact is, fresh food is healthier on your teeth than processed food. Fresh and crunchy fruit and vegetables contain more fibre, and work your jaws while you chew, and this strengthens teeth. Children should especially be exposed to these, as not only do they promote good overall health, but are super healthy for growing teeth. Dental care must start at a young age, and right from when brushing begins in children.
---
Check-ups Matter
---
The most stringent people, who brush, floss and take great care of their teeth, need to visit a dentist. Visits to the dentist, at the minimum, should take place twice a year. Check-ups and cleaning are essential to combat any potential problems that you may not detect (like tiny calcium deposits in teeth), but your dentist will. Before a cavity gets so bad that a root canal treatment has to be done, it's better to detect it. Not only do you avoid the pain and stress that complicated dental procedures entail, but you also prevent unnecessary expense.
In a 2018 survey by Ipsos (Statista Research Department, 2020), 19% of respondents said they had visited a dentist twice a year, and 18% admitted they had never seen it as a requirement unless they had a problem. Most people put off regular dental check-ups because they are too complacent to do anything before a situation gets so painful, they are forced to go. Others are as apprehensive about dental procedures as they are about dental costs. Dental care in India is expensive. It may not be covered by regular health insurance, but financial companies like Bajaj Finserv offer dental care coverage plans. You can explore the benefits of a health card online apply easily and your payment worries may be over.
---
A Routine Dental Check Means Healthy Teeth
---
Statistics from the National Institute of Dental and Craniofacial Research, USA, reveal shocking data that should prompt a speedy dentist visit. In 26% of adults, aged 26 - 64 years, there is some untreated tooth decay, or these adults have an average of 3 missing teeth. Here's why routine dental check-ups are a necessity:
Prevent build-up of plaque and tartar - Dentists examine teeth to discover early signals of decay. Small cavities and white spots mean that the patient needs to use a fluoride toothpaste. Decay can be reversed. Professional cleaning of teeth removes tartar and plaque. Bacteria thrive on unclean teeth.

Prevention of Gum Disease - Early gum disease lacks symptoms, but a dentist detects this. By checking for swelling and receding gums, serious problems can be avoided.

Serious Diseases - Dentists check for signs of oral cancer (dead tissue from tumours). Undetected, this can be fatal.
You needn't worry about routine dental check-up costs. Just avail the Bajaj Finserv Health EMI Card which divides the cost of your diagnostic, pharmacy and hospital bills into EMIs that can be paid in flexible tenors of up to 2 years. Get your card activated instantly, and use it for cashless payment on a variety of treatments, from dental care to cosmetic surgery.