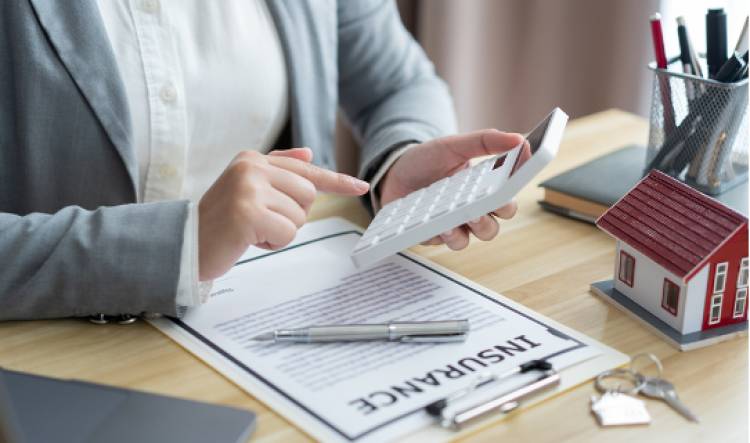 How to Avoid Common Mistakes When Filing a Property Damage Insurance Claim
When your property suffers a loss due to fire, storm or other such circumstance, you need to file a property damage insurance claim to recover the loss. Filing a claim isn't as simple as one might think, and even a common person can easily make mistakes in the process. It's a complex princess which involves rules and procedures that can be jargon to a common man. Not carefully filing the claim or ignoring the mistakes can lead to delays, disputes or denials of the coverage. In this article, we have outlined some tips on how to do it the right way.
Read your policy thoroughly
Before jumping to filing the Property damage insurance claim, make sure to not only read the policy but fully understand what's stated in it. You must know fully what policy covers and what it excludes. While reading it, you'll also know your rights and obligations as a policyholder. The policy basically outlines the following things:
The duties you must perform after a loss

The deadline you must meet while filing the claim

Documents you must provide
Upon having any questions or doubts about your policy, you can seek clarification from your agent or broker.
Inform your insurer without delaying
As soon as you find out about your loss or damage, notify your insurer promptly. Because the timely notice of a loss is a condition of many insurance policies. If you fail to report a loss within a reasonable time, your insurance claim can be denied based on the fact that you have reported late. Moreover, reporting on time provides you the advantage of preserving the evidence and speeding up the claim process.
Document the Damage
Documenting is one of the most important in filing a claim as the whole decision of the claim will be based on how evidential and credible the documentary is. You must take photos and videos of the damaged areas and items, as well as any evidence of the cause of loss. Make a comprehensive documentary of all the damaged and undamaged property. This includes the quantities, costs, values, and the amount of loss claimed. You are also supposed to secure the receipts, invoices, estimates, and other documents that are in favour of your claim. Along with this, you also need to keep copies of all correspondence with your insurer regarding your claim.
Cooperate with your insurer
Cooperating with your insurer is another key step in filing a claim. You have to provide all the requested information and documents during your investigation and settlement process. Generally, you'll be asked to present proof of loss, a sworn statement, or an examination under oath. Along with this, you also have to allow the insurer to inspect the lost site and damaged property. Be honest and truthful in all your dealings with your insurer. Any misinterpretation can be mistaken as fraud, which can void your coverage.
Don't clean up too soon
The urge to resume work or every usual norm that used to happen at the damaged place can be tempting. A person might want to clean up or repair the damage as soon as possible, but it's not advisable. Keep the damage reserved until an adjuster has inspected it. Cleaning would destroy the evidence. Moreover, many insurance policies require protecting the damaged property from further loss or harm. Alternating the damaged property without your insurer's consent can risk your claim.
Don't accept the first offer
Post reviewing your claim, your insurer will make you a settlement offer, which will be based on their evaluation of the damage and interpretation of the policy. However, you're not obliged to accept the initial offer if you think it's not just or inadequate. You have the right to negotiate with your insurer. The negotiation can get you a fair settlement. You are even allowed to present the additional evidence. This may include independent appraisals or estimates to support your claim. You can also hire a public adjuster or an attorney to represent your interests and advocate for you.
Summing Up
By following these tips, you can avoid some of the common mistakes that policyholders make when filing a property damage insurance claim. You can also increase your chances of getting fair and timely compensation for your loss. However, if you encounter any problems or disputes with your insurer during the claims process, you may need to seek professional help or legal advice.