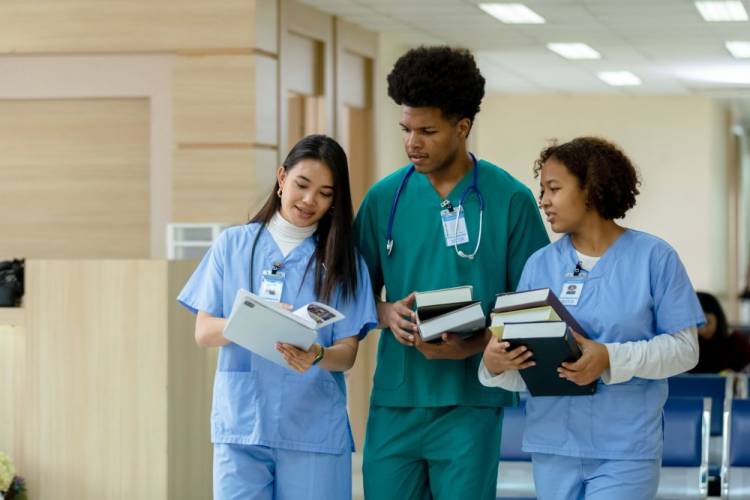 How To Become A Nurse In Canada
Nursing is a challenging and rewarding profession that offers a range of opportunities for those looking to make a difference in the healthcare sector. In Canada, becoming a nurse requires a combination of education, training, and licensing. In this article, we will explore the steps required to become a nurse in Canada.
Choose a Nursing Career Path The first step towards becoming a nurse in Canada is to choose a nursing career path. There are three main types of nurses in Canada: Registered Nurses (RNs), Licensed Practical Nurses (LPNs), and Registered Psychiatric Nurses (RPNs). Each nursing career path requires a different level of education and training. RNs require a Bachelor's degree in nursing, LPNs require a diploma or certificate in practical nursing, and RPNs require a diploma or certificate in psychiatric nursing.

Obtain a Nursing Education The next step towards becoming a nurse in Canada is to obtain a nursing education. To become an RN, you must complete a Bachelor's degree in nursing from an accredited university. LPNs and RPNs can complete their education at colleges or vocational schools. It is essential to choose a program that is accredited by the Canadian Association of Schools of Nursing (CASN) or the Canadian Council for Practical Nurse Regulators (CCPNR). These organizations ensure that nursing education programs meet national standards.

Apply for Licensure After completing your nursing education, you must apply for licensure with the appropriate regulatory body in your province or territory. In Canada, nursing is a regulated profession, and each province or territory has its own regulatory body that sets the standards for nursing practice. The regulatory body is responsible for ensuring that nurses are competent and qualified to practice nursing.

Pass the National Council Licensure Examination (NCLEX) Once you have applied for licensure, you must pass the National Council Licensure Examination (NCLEX). The NCLEX is a standardized exam that measures your nursing knowledge and skills. It is a computer-based exam that assesses your ability to apply critical thinking and problem-solving skills to nursing practice. The exam is administered by the regulatory body in your province or territory.

Complete a Practical Nursing Program (for RNs only) If you have completed a Bachelor's degree in a field other than nursing, you may be eligible for a bridge program that allows you to become an RN. These programs typically require you to complete a practical nursing program before entering an RN program. The practical nursing program provides you with the foundational knowledge and skills needed to succeed in the RN program.

Gain Work Experience After obtaining licensure, you must gain work experience to enhance your nursing skills and knowledge. Many nurses begin their careers in acute care hospitals, but there are many other areas of nursing practice, including community health, public health, long-term care, and mental health. You can also gain experience by volunteering in a healthcare setting.

Pursue Continuing Education Continuing education is essential for nurses to keep up with the latest advances in healthcare and maintain their licensure. Most regulatory bodies require nurses to complete a certain number of continuing education credits every year to renew their license. There are many options for continuing education, including online courses, conferences, and workshops.
In conclusion, becoming a nurse in Canada requires dedication, hard work, and a commitment to lifelong learning. By following these steps, you can achieve your goal of becoming a nurse and making a meaningful difference in the lives of patients and their families.
Click Here To See More