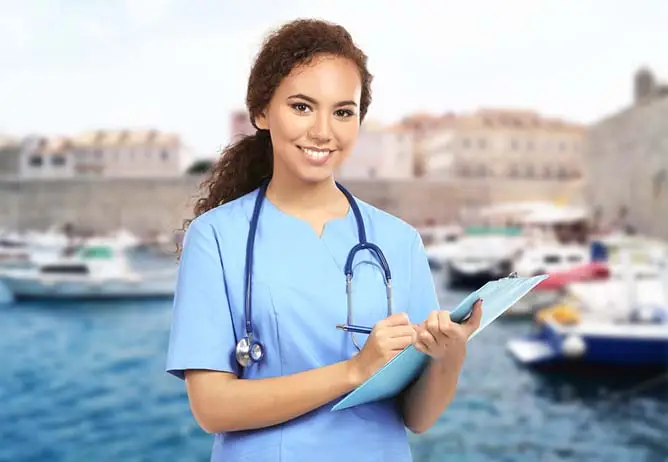 How to Find the Best Travel Nursing Jobs That Suit Your Skills
Travel nursing is an exciting career option for registered nurses. RNs who opt to work as travel nurses can take on short-term assignments at healthcare facilities nationwide.
The best travel nursing agencies will provide a range of services for their employees. These services include housing specialists who can secure free accommodations or a housing stipend, credentialing specialists, and payroll specialists to ensure that nurses are paid on time.
Review Job Descriptions
The first thing you should do when looking for travel nursing jobs in Ohio is to review the job description and salary range. This can help you determine if the position is right for you. Some jobs may require more training than others, so it's important to determine the requirements before applying.
Also, be sure to look at the perks that come with the position. These include sign-on, completion, retention bonuses, and free housing or travel expenses.
A good travel nurse agency can offer the best assignments and pay rates for your location and specialty. They will also be able to advise you on how to get the most out of your travel nursing experience.
In addition to reputable travel agencies, you can find job opportunities on niche job boards focusing on healthcare or travel nursing. These sites allow you to filter by location and specialty, making finding your perfect position easier. Also, talk with your recruiter about what is most important to you in a job and your career goals.
Review Salary Ranges
Travel nurses are in high demand at many hospitals nationwide, which is reflected in the salaries these healthcare professionals receive. When searching for travel nursing jobs, review the salary ranges of each position before applying. This can be done by visiting each agency's website and filtering jobs based on specialty and location.
It's also helpful to speak with recruiters from multiple travel agencies before deciding. They will often help you find the best opportunities in the locations you want to travel to and provide insight into compensation packages. These packages may include base rates or salaries, non-taxable allowances such as housing stipends and meal vouchers, and additional benefits like referral bonuses and extending assignments.
Remember that salary rates are often determined by the cost of living and regional trends for each area. This means that a nurse in Florida or Hawaii will be paid higher than one in the Midwest. This is another reason why working with various agencies is beneficial throughout your travel nurse career.
Review Travel Agencies
The best travel nurse agencies can match you with the right job. They should also offer competitive compensation packages, such as free housing or a stipend, travel reimbursement, and health insurance coverage. Some agencies even provide their nurses with bonuses for extending their assignments. They are a great option for new travel nurses because they offer many standard benefits, such as a flexible assignment length and unlimited access to job leads. However, they have been known to have issues with paychecks and other hiring process details, which can be stressful for new travel nurses.
Review Travel Job Sites
Travel nurses often work in high-demand specialty fields like labor and delivery, operating room nursing, or pediatric oncology. These positions are in high demand and usually pay well.
You'll want to use a reputable agency with the most up-to-date information to find the best travel nurse jobs. This includes salary ranges, housing options, and benefits packages. It's also important to determine how many assignments the agency has in the areas where you would like to travel.
Then, review agencies' websites to see what they offer. Look for 24-hour support, housing stipends, healthcare insurance, referral bonuses, and the ability to search for travel nursing jobs by location.
It's also helpful to talk to other travel nurses and ask them what agencies they have worked with and how they liked working for those agencies. Ask how they felt about their recruiters, experience, and the work culture. Getting the right agency from the start will ensure that your travel nursing career is as positive as possible.
Review Agency Reputation
When choosing a travel agency, it's important to check its reputation. Reading online reviews and talking to other nurses who have worked with the company can give you an idea of what it's like working with that agency.
Many agencies offer competitive pay rates, housing options, and medical insurance. Some also provide specialized assignments based on your nursing field or interests. These assignments can help you expand your knowledge of regional healthcare procedures and patient populations and build a stronger resume.
Some agencies prioritize a highly-personalized approach and assign every travel nurse a personal recruiter. However, some nurses have complained that this can make it difficult to contact their assigned recruiter if they're having problems. They also provide impressive benefits packages, including day one health insurance with a zero-premium option, a 401 K with company match, and access to mental health resources.