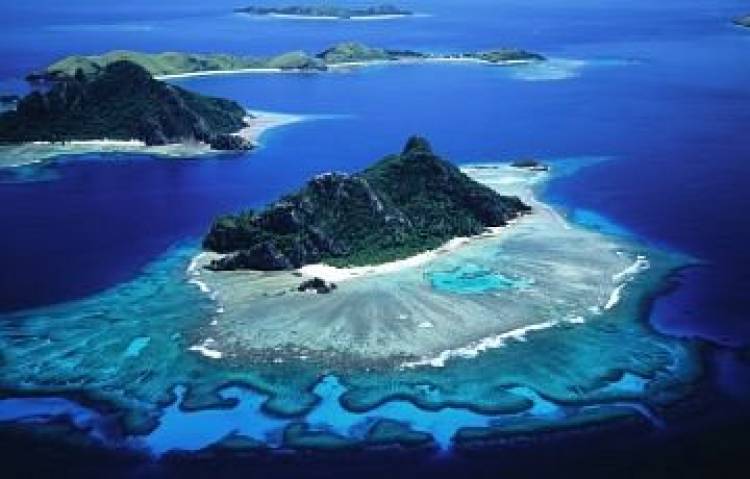 Lakshadweep Islands tour packages - Tourist Places and Travel Attractions
The people looking for water sports can enjoy the best water sports here. The list of water sports includes Scuba diving, Yachting, Pedal boating, Kayaking, Canoeing, Swimming, Snorkeling, etc. The beauty of islands includes the exotic range of flora and fauna.
Bangaram Island is a beautiful island located in the Indian Ocean with clear blue waters around. The pristine beaches and vibrant coral reefs naturally welcome the tourists. Children will enjoy watching dolphins moving closer to be friends and turtles moving here and there.
The pristine silvery white beaches at Kadmat Island are best for sunbathing. Kavaratti Islands with their salty water, flaunting coconut leaves and sounds of waves make it a favorite spot of tourists across the world. The Marine museum located here has the best species of sea fishes, white coral-sand beaches, calm and soothing lagoons, and immense greenery and finally water animals. This museum also showcases artifacts and promotes marine products and their preservation.
Maliku or Minicoy is the second-largest islets of Lakshadweep islands and is another beautiful island you can explore. The luxury resorts, unusually attractive white sand beaches, vibrant coral reefs, and freshwater give you you're 'me time' or if you are with your loved ones, quality time in this pure and untouched form of nature will be a great experience.
Agatti Island is a beautiful islet that will steal your heart with its blissful beauty. Having rich natural vegetation and beautiful geographical formations, this island can be explored by foot or you can hire a two-wheeler to commute.
The Lakshadweep Islands Tour Packages are full of adventure and beauty and will surely give you a new experience.
---
Hello travel
---
If you wish to enjoy the exotic beach with lots of adventure and fun, the Lakshadweep islands are your perfect destination.
You can opt from any beautiful small islands like Minicoy, Agatti, Bangaram, Kavaratti, Kalpeni and many more to revive yourself.
The affordable packages from Hello travel can make this wish come true. Be it going with family or friends, you will surely going to have fun.
Our packages include accommodation, pick-ups and drop facilities. We provide the best hotels that are clean and tidy with all the comfort and safety.
You can also enquire about our other best domestic and international packages that are affordable.
You can contact us to enjoy our services. After your work of selecting the place, date, and destination of the trip, you are done. We will ensure to make your trip a memorable one.
You can also check out the latest deals from our website and get ready with your friends and family. The client's feedback on our website will help you to know us better.