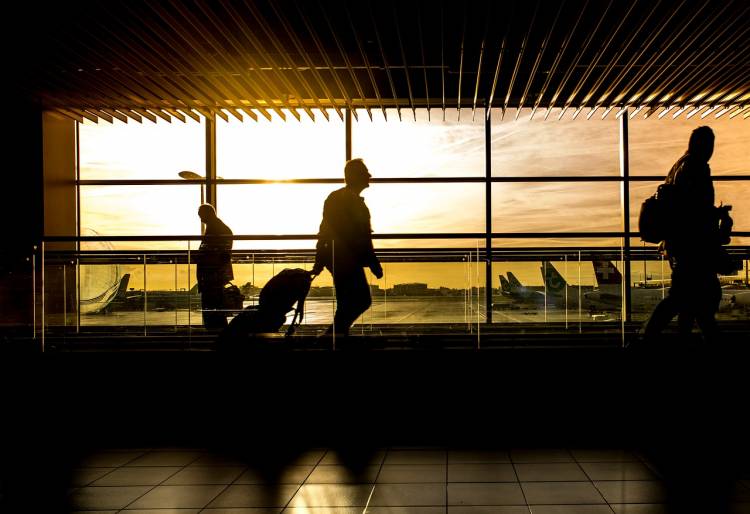 How to Remain Safe From Coronavirus While Traveling in an Uber, Lyft, or a Rental Car
The lockdown is being lifted in stages all over the country, and more businesses are asking employees to travel to work. For those who don't have a car, public transportation and ride-hailing services remain the only option. While public transit would be out of the question for most of us, Uber, Lyft, or rental cars, too, pose a danger of their own.
Since the virus spreads when people are in close contact with each other, and it was recently understood that not all carriers show symptoms, traveling in ride-hailing taxis can be risky. The virus has been known to survive on a surface for days; therefore, the vehicles must be cleaned and sanitized regularly.
---
Uber, Lyft, and Ride-Hailing Services
---
While Uber, Lyft, and other car services are operating, they are also urging people to stay at home if they could. Ridesharing between passengers who don't know each other has been disabled by both Uber and Lyft.
Both companies also require passengers to wear a mask while they travel. Additionally, Uber has been strictly following the CDC rules, where passengers are advised to sit only in the rear seat of a ride-hailing car. The company has also limited the number of passengers per vehicle to three.
Passengers are also advised to make sure that the driver has the vehicle's air vents set to fresh air and has lowered the windows.
Both Uber and Lyft provide their drivers with masks and sanitizers. However, since individual drivers are responsible for cleaning their cars, there are chances that the cars are not cleaned.
If you have to ride with Uber or Lyft, make sure you sanitize your hands before entering and after exiting the vehicle.
---
Taxis
---
Traditional taxis could prove to be a safer alternative to ride-hailing services. Nevertheless, the cleaning process could differ according to which local cab provider you choose. Before booking with a local taxi service(e.g- Boston taxi service), you can call and ask them about the safety protocols they are taking regarding the COVID19 situation. You can enquire about their payment method, whether the drivers will be wearing a mask, and how often do they clean their cars.
Moreover, unlike Uber and Lyft, many taxis have partitions installed between the driver and the passenger, which could serve as an advantage in restricting the spread of the virus.
---
Car Sharing: Zipcar, Getaround, and Turo
---
There are two types of car-sharing services: short-term services and peer to peer service. Short-term services like Zipcar own and keep the cars in their fleet and offer hourly rental options on them throughout the city. Peer to peer services like Turo and Getaround allows car owners to rent their vehicles for a fee. Peer to peer services offer long-term rent and often don't require person-to-person contact while picking up cars.
Although these services don't include drivers, there is still a chance to pick up an infection if the cars have not been cleaned properly.
On its website, Zipcars mentions that they are unable to clean cars after each booking, but the vehicles are "regularly and rigorously cleaned" using sanitizing procedures.
All three services offer vehicles with contactless pickup options, which means one does not have to meet another person to exchange the keys.