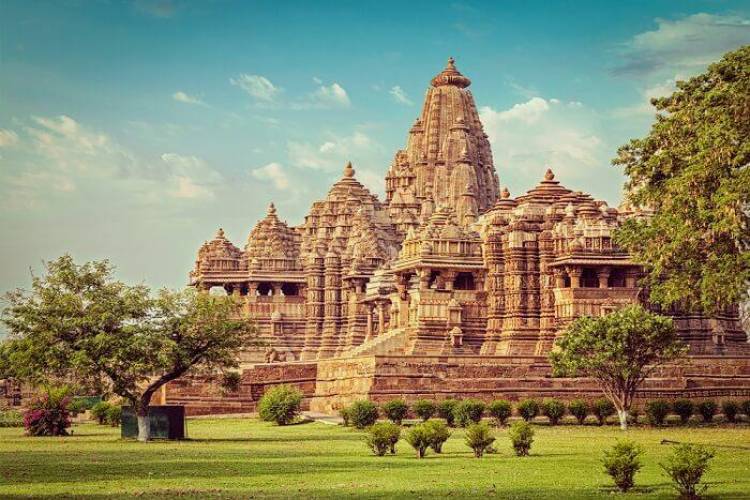 Top 5 Best Hindu Temple In India
Hinduism is one of the oldest religions in the world and has more than 1000 million followers worldwide. Although most Hindus live in India, a substantial number exist in Nepal, Bangladesh, and Indonesia.
According to experts, Hinduism has been known for the last 4000 years and is the third most followed religion in the world after Christianity and Islam and considered by over more than 1.3 billion people that is 15 to 16% of the globe. It is believed to be the oldest religion in which a large number of gods reside more than 33 Koti deities. Shocked? But yes, Hinduism is not just a religion, it is a way of living, a way of behaving, a way of kindness, one who understands equality. People's faith in a large number of gods shows the world a tremendous diversity of India. If there are such several gods, there will be temples.
These ancient, intricately designed, and faithfully maintained places of worship are a must for devotees and all those interested in history and architecture. Here are the five most famous temples in India.
Let's know the top 5 best Hindu temples in India
Prem Mandir (Vrindavan, Mathura)

Jagannath Temple, (Puri, Odisha 752001)

Thillai Nataraja Temple, (Chidambaram, Tamilnadu)

Vaishno Devi Temple (Katra, Jammu & Kashmir)

Swami Narayana Akshardham Mandir ( Pandav Nagar, New Delhi 110092)
1. Prem Mandir (Vrindavan, Mathura)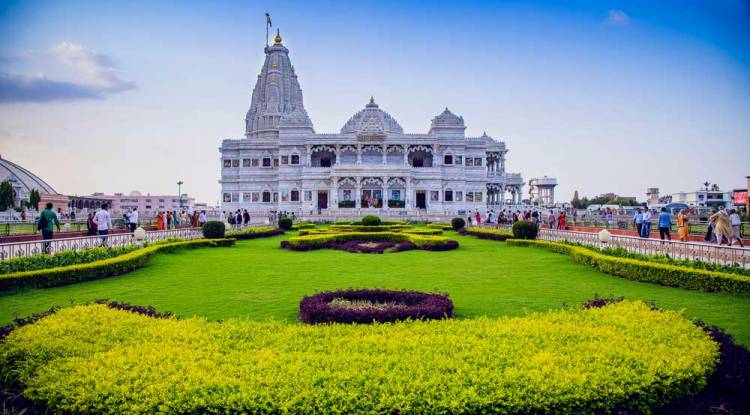 Prem Mandir is located near Vrindavan, Mathura district of Uttar Pradesh. This temple was established by Jagad Guru Kripalu Maharaj in memory of Radha&Krishna and was inaugurated on 12 February 2012. This is one of the best shrines of the Radha Krishna temples in India. This temple has been constructed in 11 years and under the supervision of more than 1000 experienced artists, which cost more than 150 crores. This Temple has been made of Italian marbles that give it a gorgeous look day and night and shine like a diamond at night. It is a specimen of the renaissance of ancient Indian sculpture. Every devotee of Radha Krishna must arrive at this temple once.
2. Jagannath Temple, (Puri, Odisha)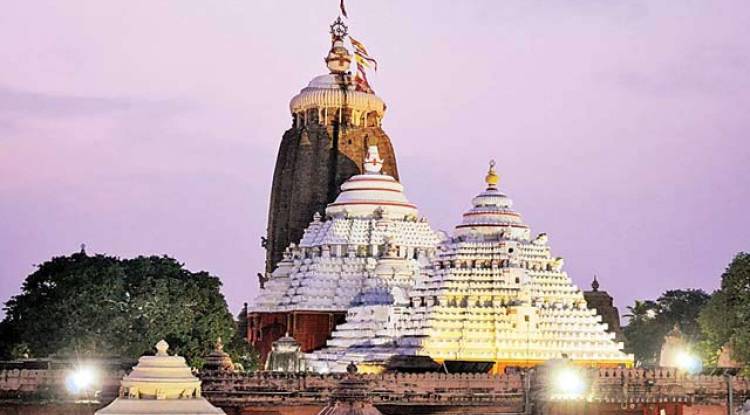 Jagannath temple is one of the religious temples of Hindus located in Puri, Odisha, and was constructed by King Ananta Varman Chodaganga. The temple is famous for its grand journey which is taken out every year in which three celestial deities are seated on a chariot adorned with flowers and drawn by more than a thousand men. It is believed that Lord Jagannath, the form of Vishnu, visits his birthplace every year. Thousands of people come here to seek the blessings of Lord Jagannath, a form of Vishnu.
3. Thillai Nataraja Temple, (Chidambaram, Tamilnadu)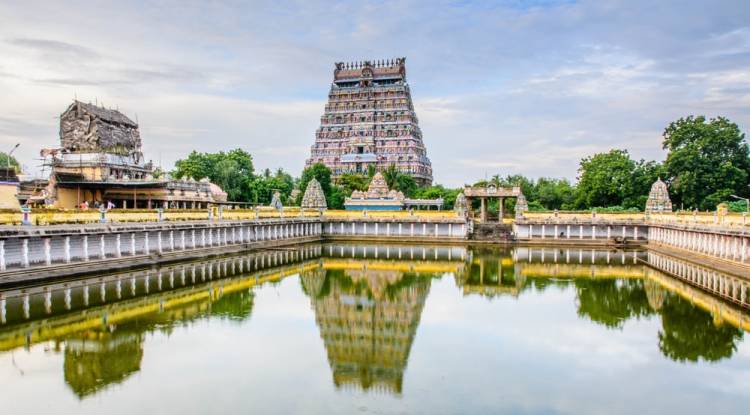 Lord Shiva has his unique and beautiful temples on this earth with various forms. One of these temples is that of Thillai Nataraja located in Chidambaram in Tamil Nadu. Nataraja Temple of Lord Shiva is also known as Chidambaram Temple. The Nataraja Temple is one of the major temples of Lord Shiva. The supernatural beauty of the Nataraja form of Shiva is seen here. It is believed that Lord Shiva performed his Ananda dance at this place.
The specialty of Shiva idol in this temple is that Nataraja is loaded with jewelry here. Such Shiva idols are rarely seen in India. The design of this temple is also very special. Every stone and pillar in the temple has a unique form of Shiva and Bharatanatyam dance postures are engraved everywhere. A large number of Shiva devotees visit here. In this temple, many unique things associated with the form of Nataraja of Lord Shiva will be seen.
4. Vaishno Devi Temple (Katra, Jammu & Kashmir)
This temple is located in Katra, J%K, considered heaven. Every year millions of people come here to seek the blessing of Vaishno Devi Temple with a yearly income of approximately 500 crores. It is the second most visited religious pilgrimage site in India at the peak of Trikuta. A cave has three self-proclaimed idols of Goddess Vaishno Devi. Goddess Kali (right), Saraswati (left), and Lakshmi (middle) reside in the cave as Pindi. The embodied form of these three bodies is called Vaishno Devi Mata. It is believed that the person who asks for his wish here is fulfilled. So every Hindu person must arrive at this temple to be fulfilled his wish.
5. Swami Narayana Akshardham Mandir (Pandav Nagar Delhi 110092)
Swaminarayan Akshardham is a unique temple of idol monuments. It has been constructed in memory of Jyoti Dhar Bhagwan Swaminarayan, to be remembered for centuries. It was included in the Guinness Book of World Records on 24th December 2007. Akshardham Temple is carved with a mixture of pink stones, white marble, and sandstone. There is no name and mark of steel, iron, and concrete in making this temple, that is, it is not made of all of them. Scenic fountain shows are organized every evening in the temple. The birth, death cycle is mentioned in this show. Many stories are told in fountains. The temple remains closed on Mondays. Akshardham temple has 2870 steps. The temple also has a pool, which depicts the greatness of the great mathematicians of India.
Temple construction in India began around 2000 years ago and marked the transition from the Vedic religion to Hinduism. The architecture of Hindu temples has evolved so far, resulting in a variety of styles. They are usually dedicated to a primary Hindu deity and feature an idol (sacred image) of the deity. Although it is not mandatory for a Hindu to visit a Hindu temple regularly, they play an important role in Hindu society and culture.
First of all, it proves that you believe in divine powers. Therefore the divine powers also believe in you. If you look at the gods and goddesses, they will also look at you. So every Hindu person must visit these religious temples to know their cosmic culture and to lay the foundation of their life. There is a lot to learn about our past and our gods by visiting these temples so that we can inspire our future generations.