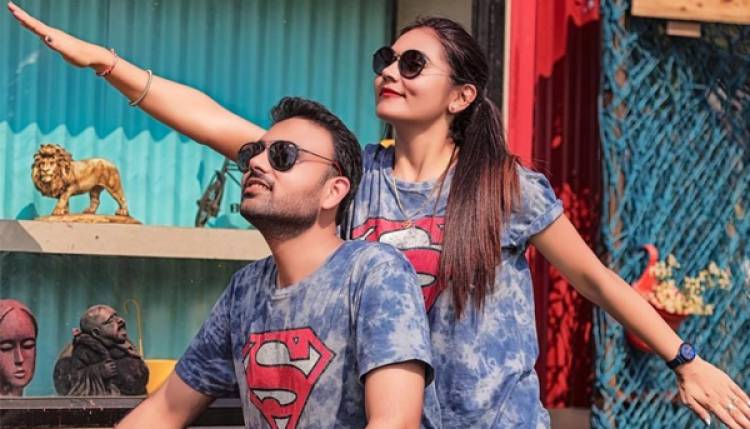 Matching Outfit Ideas for Couples
Sometimes the relationship becomes boring because the display of affection is not sufficient. Matching clothes with your partner is a great way to express your love and romance. Matching outfits send a message to the world that you are a team and therefore you have a strong attachment to each other. Whether you're going out with your friends for a casual night out or going to a wedding or being sporty, you can always match your outfits together in the latest outfit trends–whether it's color contrasting hoodies, cute love shirts, the same classy designed attire, or just plain cute couple T-shirts. And today in this article we are going to share some of the trendiest and stylish matching outfit ideas for couples with you, so let's explore:
Matching outfits are a sure way to share your fashion love and bring a smile to the face of your partner as well as making the world go ' aw ' on your relationship. We've created an ultimate list here for you to plan your matching cute pair outfits.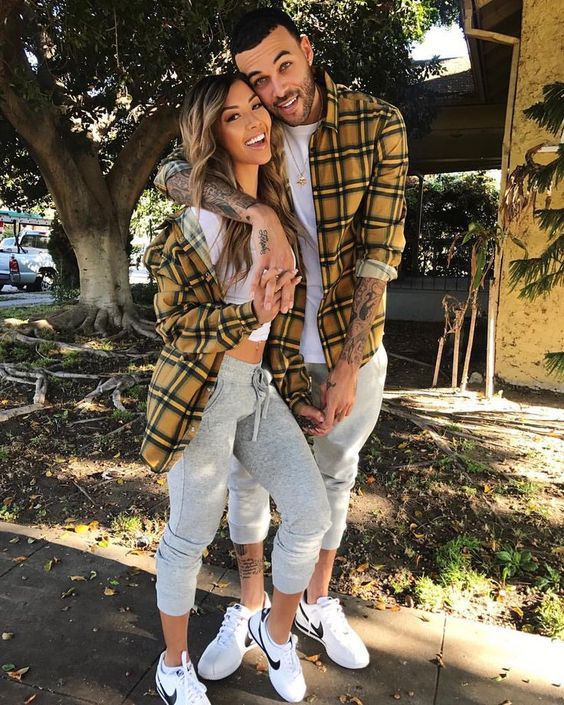 Start the list with this beautiful yet simple T-shirt design, which is a great way to express the idea that ' you're completing me. ' This LOVE text outfit t-shirt is a hot fashion and best if you're planning to go on a simple outing like grocery running with your partner.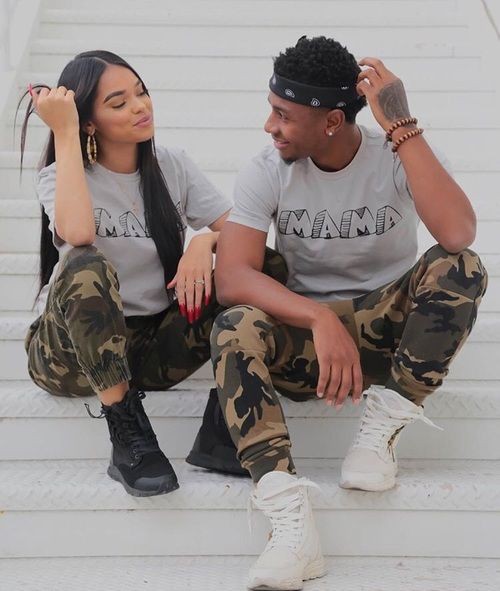 It's natural to want to do everything together when a couple is together and in love. You can hardly enjoy a moment away from them and you want to make it worth every moment when you're with that special person. One of those precious moments you can enjoy together and then cherish forever is to wear a matching outfit with your partner.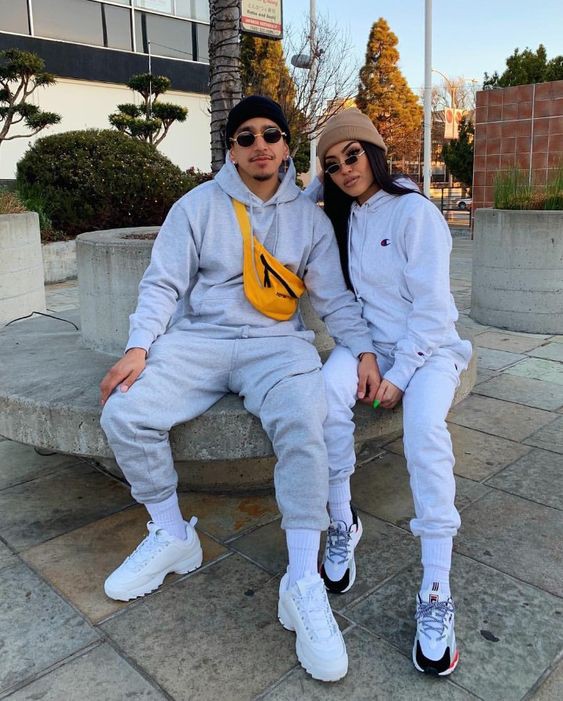 He may need a reminder after a couple of years together to handle you like the queen you are. You can strike gold in more ways than one with these pairs of sweaters. Not only will you view each other as kings, but you'll also keep ahead of the trend as well. Did you finally solve the puzzle in your existence of the lost pizza slice? Why not let the world know this set of pairs of sweaters in fashion! Have a very cute and synchronized look with this shot. And enjoy making everyone around you happy.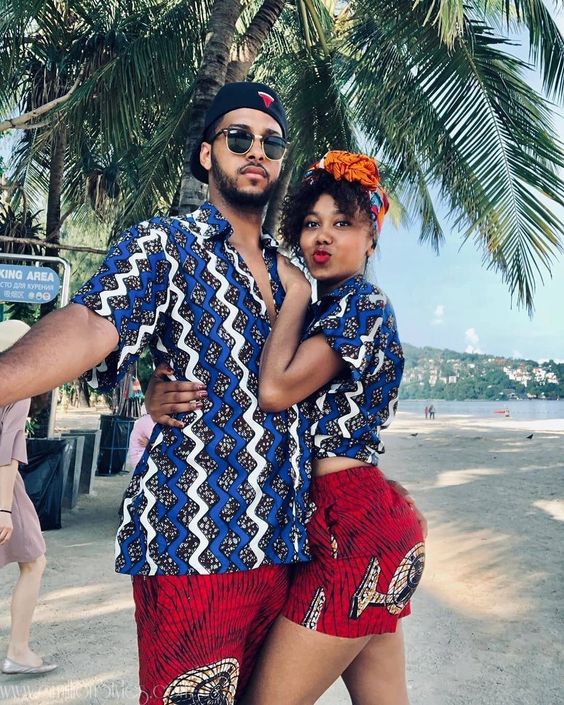 Bring this awesome matching hoodie to the kid in you. Such hoodies are great, whether you're on a visit to Disney Land or just taking a cool evening stroll. They're hot, relaxed and full of personality. Such fantastic streamlined coordinating tees deliver distinct ways to show your personality. To lovers, they're a trendy way to say you're complete me. Take a walk with these and revel in the looks of adoration.
Try these matching pairs outfits if you need a ticket out of the dog house. Their messaging is true and trendy in nature. The terms used and the meaning behind them are taking the concept to the next level. Apply some flavor to this set of couples outfits in your marriage. It's the perfect way to infer how steamy your love life really is around you. Most specifically, it's the perfect way to make sure you don't just put it on Netflix and chill.