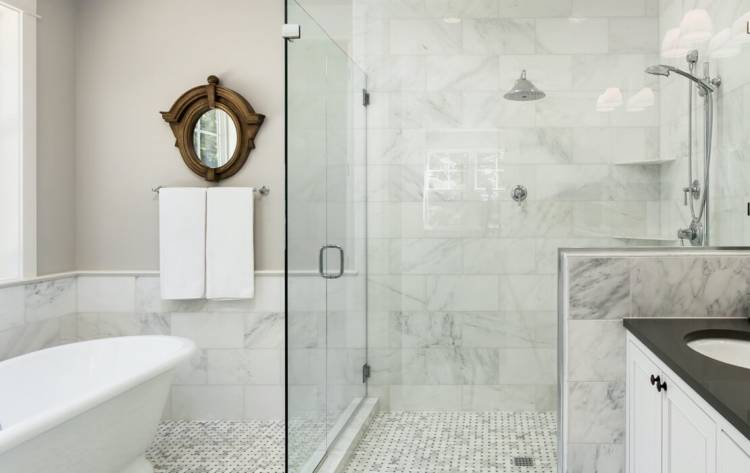 Top 5 Bathroom Remodeling Tips For A Small Bathroom
When you are considering remodeling your small bathroom, the opportunities are endless. The small bathroom should contain all the features of a large one in less space, which sometimes gets tricky. When it comes to bathroom remodeling, you can use your imagination or get suggestions from online resources. That's why this article has collected 5 bathroom remodeling tips to help you renovate your small bathroom.
Plan A Realistic Budget
The first thing to do when planning a bathroom remodel is to establish a clear budget and stick to it. Home and bathroom renovations can cost as much as you can afford, and without a planned budget the costs can add up. The solution is to research local custom construction costs, set a realistic budget, and then try to stick to it. This is made easier if you choose a home improvement contractor or a designer that offers fixed prices rather than estimates. Some experts recommend spending six to eight percent of the value of your home on a new bathroom. Once you've established your bathroom remodeling budget, you can adjust it by creating a list of the things you need and the things you want. Put the most money on the bigger projects, then work from there.
Change The Floor
When it comes to residential bathroom renovation, flooring is the first thing that comes to mind, but also one of the most effective when it comes to giving your bathroom a new look. The floor of any room plays a fundamental role in the design of the room. In a bathroom, however, it is important to make certain that the flooring is not only stylish but also useable and practical. Ceramic tiles are one of the best selections for bathroom floors. It can fit almost any style, is waterproof, and easy to clean. Vinyl is also a fabulous alternative when it comes to renovating a bathroom floor. There are many options to choose from, so it can be adapted to any design and it is also easy to install on your bathroom floor.
Remove The Big Bulky Bathtub
In an average bathroom, tubs take up 12 to 14 square feet of space in your bathroom. In a small bathroom where that space is most needed, getting rid of that space occupier can open up your bathroom. Exclude the bathtub from your bathroom remodeling plans and save lots of space in the small bathroom. If you live in a studio apartment or you have only one bathroom in your small living space, you may choose to put a corner shower, rather than opting for a bathtub. With the obstacle of a large tub removed, you are sure to have plenty of space.
Get More Storage Space
Storage space takes up most of the room in a small bathroom. Be strategic about integrating storage into your design. Plan, where you will store your bedding, toilet paper, and other essentials before you start your, remodel. The most significant thing to remember is that every inch can be utilized. Install the grille on one of the walls. It would clear the floor or counter space and make your bathroom look nice and stylish. The additional option is to create a niche in the wall for your toilet, which will reduce your footprint and help you save space.
Change The Lighting Of Your Small Bathroom
If your current fixtures are outdated or not providing adequate lighting in the right places, it's time to step out of the old and the new. Good bathroom lighting includes general lighting from above, such as recessed or ceiling mounted lighting and task lighting above the vanity and shower.
When imaginable, consider installing a skylight or roof light to visually enlarge the space and provide a bit of luxury at the same time. To increase your space, opt for a lighter floor and a darker piece of furniture or vice versa. This will visually expand the space without you having to increase the square footage.