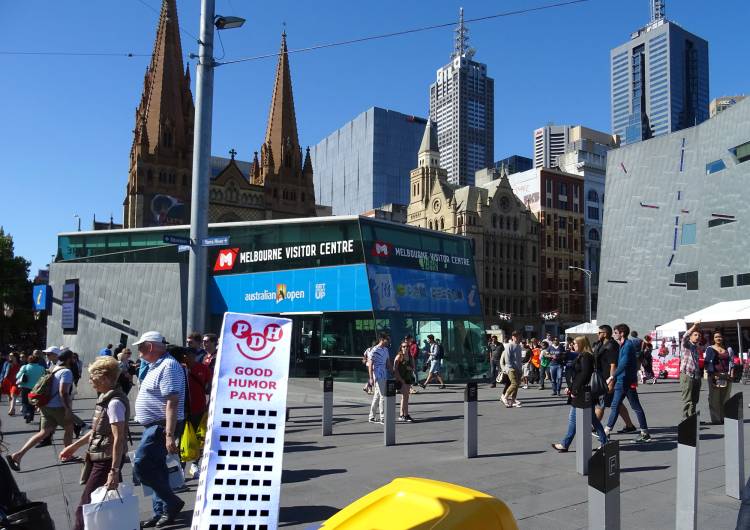 Good Humor Party - Just Smile!
A cheerful organization from Poland
The Good Humor Party was founded in 2001 in Poland, one of the European countries. In the country of footballer Robert Lewandowski and Pope John Paul II. The most important task is to cheer people up. Carrying out activities that will make people smile more often. Because it is an informal and non-commercial organization, its contribution is 3 smiles a day. Not much for people who are optimistic and want their lives to be less complicated.
Members of the organization are people from many countries around the world. They have different skin colors, ages, jobs and interests. Laughter recognizes no borders between countries. He is for every man. There are many professional entertainers in the Good Humor Party. Cartoonists, stand-up artists, actors, journalists and others.
Sadurski - the fastest caricaturist
The Good Humor Party was invented by Szczepan Sadurski, a well-known Polish satirist and caricaturist. He is an event artist, very often invited to business and private meetings. He draws cheerful portraits on them. He does it at an incredible pace. It takes no more than 100 seconds to make one caricature! This is why the press in New York, after one of the events, wrote that he is one of the fastest caricaturists in the world.
Sadurski has been making people's faces smile for many years. He created thousands of humorous drawings for the press, books and advertisements. He appears in television programs, organizes exhibitions. For over 20 years he was the publisher of several humor and joke magazines. The most famous was the monthly Dobry Humor (Good Humor).
Happy Skyscraper, a symbol of a happy party
Since 2012, the world's smallest traveler has been traveling around the world. The Happy Skyscraper is a small box whose model can be downloaded from the Internet, glued together, and then photographed in an interesting public place. Next to the monument, stadium, castle, board with the name of the city, etc. Happy Skyscraper is the symbolic seat of the Good Humor Party. He has already been photographed in 600 cities, in 70 countries around the world, on all continents. People who participate in this fun then become members of a fun organization.
Kingdoms and politicians change, but the smile will always be among the people. If the Good Humor Party can help with this - it will be great!