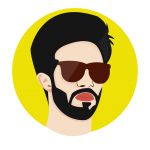 One of the best digital marketing Experts of 2019. He has over 14 years of marketing experience and has led the digital marketing strategy for companies like Salesforce, Mint, Intuit, and many other Fortune 500 caliber companies.
However, if done correctly, there is no better way than PPC to drive the right traffic to your website. We have come up with the best...
SEM is an integral part of a successful digital marketing strategy. When most people go to search for a business, product, or service,...