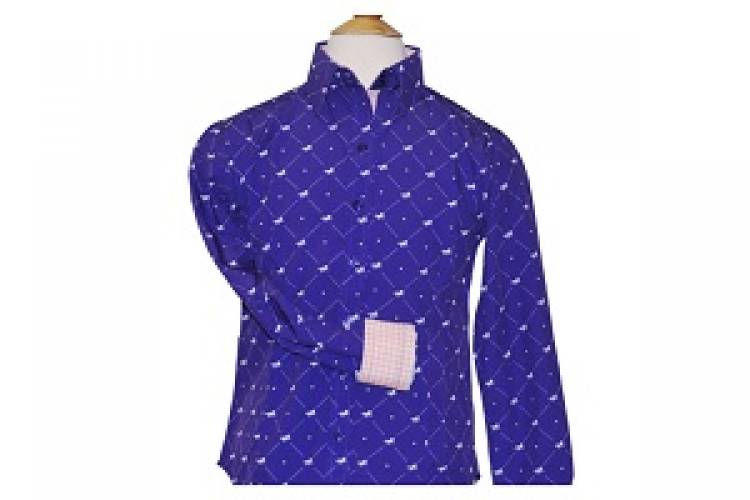 Get the Best Cowboy Shirts from Jackson's Western Store
When you think of Western attire, you think of boots and hats and belt buckles. You don't really think of other apparel like shirts or jeans. Both items are a signature part of the Western look and getting true cowboy shirts and Western jeans is not as simple as going to any typical clothing store and buying a collared shirt or standard pair of jeans.
While boots and hats and the other attire you wear can really show off the traditional Western look, you can really make the style your own with the shirt you wear. There are many Western shirts that come with very specific and intricate designs that can really define your style and help you stand out in the crowd.
The Best Cowboy Shirts are available at Jackson's Western Store. With a great selection of shirts from top brands like Wrangler, Ariat, Panhandle Slim, Cinch and more, you can find a shirt that fits your style the best, whether it is a unique Western design or simply a specific color you are looking for.
What makes Western shirts so great? For one, it offers a very classic look. Western shirts have a classic button-down style that is suitable for a variety of settings. There are people who will wear their trusty Wrangler shirt to work on a regular basis or use it as the perfect attire for a night out. These are shirts that never go out of style, so you can certainly benefit from having one in your closet.
What makes Western-style shirts so great is that they do come in all different styles. You can choose something that is very simple, such as a solid white or black long sleeve shirt or choose to get really exotic. There are Western shirts with Aztec and Native American designs that can be very stylish or others that can have some great embroidery and stitching that makes them look especially elegant.
The best cowboy shirts have several elements that differentiate them from other shirts. The back yoke is one of the most common elements of a Western shirt, where the back and front panels of the shirt meet. Another traditional element of Western shirts are the snaps on the front panel and cuffs. A shirt with pearl-snap buttons is certainly a Western staple that you should have if you want to showcase this style.
In addition to the detailed embroidery that can come with Western shirts, there are also other embellishments to Western shirts like rhinestones or fringe that are typical on Western shirts for men and women.
If you want to get the best cowboy shirts so you can add to your style, the place to go is Jackson's Western Store. At Jackson's, you will find a great selection of apparel and accessories that can help you to complete the cowboy look. Having a selection of items is so important in helping you to find your style. You may even want to get multiple shirts for different occasions -- a shirt for work, a shirt for leisure and a shirt for a night out.
Head to Jackson's Western Store today and get the men's Western shirts and women's Western attire that you need to complete your look. From the largest selection of cowboy boots in Michigan to a wide array of apparel and accessories, Jackson's Western Store has everything you need to fully embody the cowboy style from top to bottom. Get your Western shirts and accessories from a place that offers items for the authentic cowboy and get them at a great price.
For more information about Men's Double-H Boots and Stetson Hats Southwest Michigan Please visit: Jacksonswestern.