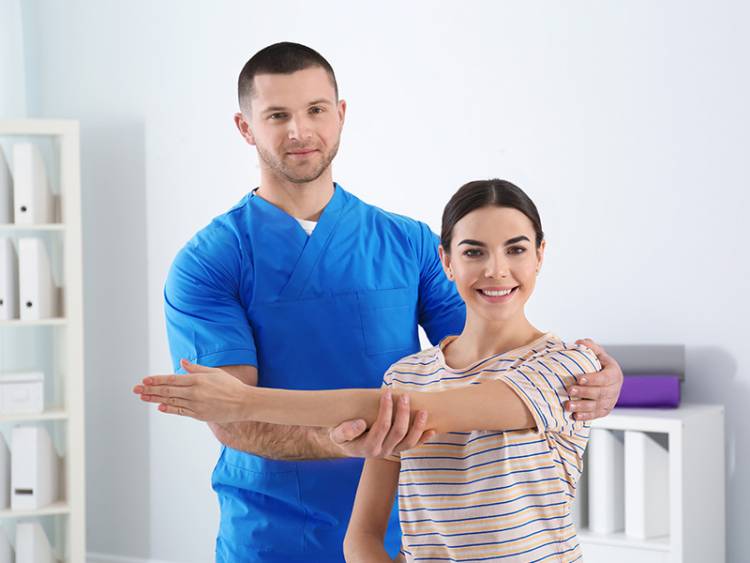 How To Become A Physical Therapist In Dubai
Becoming a physical therapist in Dubai is a rewarding career that requires dedication, hard work, and a strong educational background. Physical therapists work with patients to help them improve their mobility, reduce pain, and achieve their physical goals. If you're interested in pursuing a career as a physical therapist in Dubai, here is a step-by-step guide to help you get started.
Step 1: Research Physical Therapy Programs in Dubai
The first step in becoming a physical therapist in Dubai is to research the available physical therapy programs. You can find a list of accredited programs on the Commission on Accreditation in Physical Therapy Education (CAPTE) website. Some universities in Dubai that offer physical therapy programs include Dubai Medical College for Girls, Gulf Medical University, and Manipal Academy of Higher Education.
It is essential to select a program that is accredited by CAPTE or an equivalent accrediting body. Accreditation ensures that the program meets specific standards of quality and that the coursework and clinical training you receive will prepare you for the licensure exam and your future career as a physical therapist.
Step 2: Complete a Physical Therapy Program
Once you have identified a physical therapy program that meets your needs, you will need to complete the program's requirements. This typically involves earning a Bachelor's degree in Physical Therapy or a related field. The coursework for a physical therapy program includes classes in anatomy, kinesiology, neuroscience, and other areas of science that relate to the human body.
In addition to coursework, most programs also require clinical practice hours. This allows you to gain hands-on experience working with patients under the supervision of a licensed physical therapist. Most programs require a minimum of 1,000 hours of clinical practice, but this may vary depending on the program's requirements.
Step 3: Pass the Dubai Health Authority Licensure Examination
After completing your physical therapy program, you will need to take and pass the Dubai Health Authority (DHA) licensure examination. This exam includes both a written and practical component, and it tests your knowledge and skills in physical therapy.
The written portion of the exam covers topics such as anatomy, physiology, and physical therapy treatment techniques. The practical component assesses your ability to perform physical therapy techniques on a patient.
Preparing for the exam is crucial to your success. It is essential to review the coursework and clinical practice experience you gained during your physical therapy program. You can also find study materials and practice exams online or through physical therapy associations.
Step 4: Apply for a Physical Therapy License
Once you have passed the licensure exam, you can apply for a physical therapy license from the Dubai Health Authority. The application process requires submitting the following documents:
Completed application form
A copy of your passport
A copy of your Bachelor's degree certificate
A copy of your DHA exam certificate
Two passport-size photographs
The application fee varies depending on the current regulations and policies.
Step 5: Continuing Education
After you have obtained your physical therapy license, it is essential to continue your education to maintain your license and stay current with new developments in the field. Continuing education requirements may vary depending on the regulations, policies, and the type of license. However, it is typically required that physical therapists complete a specific number of continuing education hours annually or over a specific period.
Continuing education opportunities can include attending seminars, workshops, or conferences, or completing additional coursework. Staying up-to-date with new technologies and research in the field of physical therapy is essential to provide the best care for your patients.
Conclusion
Becoming a physical therapist in Dubai requires completing a physical therapy program, gaining clinical experience, passing the Dubai Health Authority licensure examination, and applying for a physical therapy license. Physical therapists play a critical role in helping patients regain mobility, reduce pain, and improve their Body.
Click Here To See More