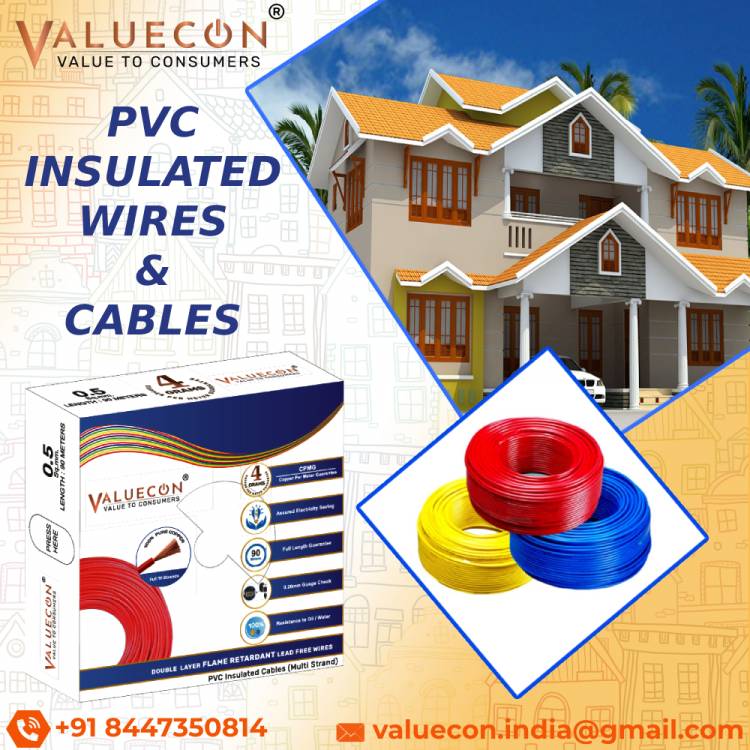 HOW TO CHOOSE HIGH QUALITY WIRE & CABLES?
HOW TO SELECT SAFE AND RIGHT WIRE & CABLES
To be sure that the electrical installation will be a success, we must be right in choosing the wire & cables. Electricwire & cables are essential for, the safety and optimal functioning& performance of any type of electrical installation. This is because they are the electrical materials responsible for transferring energy for the entire work, in addition to ensuring that your entire electrical system supports twice as long in the event of an eventual overload. The primary objective of this material is to certify the safety of the electrical system, ensuring a good and right installation and consequently reliable safety.
The main composition of the electrical wire and cable is a conductor with several copper fibers and a plastic coating. The quality and diameter of the copper used in the conductor are important to avoid overheating the wires, in addition to facilitating the making of splices, folds and connections to switches, sockets and circuit breakers.
This plastic coating that covers the wire must be suitable for insulating electrical conductors, as the coverage and the high quality of the material are conditions that guarantee that short circuits do not happen and prevent fires in the installations. That is why it is contraindicated to save on the choice of electrical installation.
FIND OUT WHY VALUECON WIRE & CABLES
Once you know the importance of an efficient and safe electrical wire & cables, all you need to do now is place your trust in a high quality brand Valuecon to meet your demand correctly. For that, Valuecon® offer best quality wire & cables like building wires, coaxial cables, power cables, control cables, submersible cables, battery cables and telephone cables for residential, building, commercial and industrial installations.
The Valuecon wires& cables already consolidated in the market because of all the quality offered are several years manufacturing electrical wire and cables with the recognition that the brand has achieved over the years. Buying Valuecon Wire & Cables means bringing much more quality to your electrical installation or network connection, after all, it is a brand with a strong presence in the market.
VALUECON WIRE & CABLES are produced with high quality electrolytic copper inside and coated with PVCthermoplastic composite insulation. Because they are wire & cables with good flexibility, they make installation and handling much easier, meeting all your installation needs very efficiently and can be used in industrial and residential power and light battery, telephone and more installations.