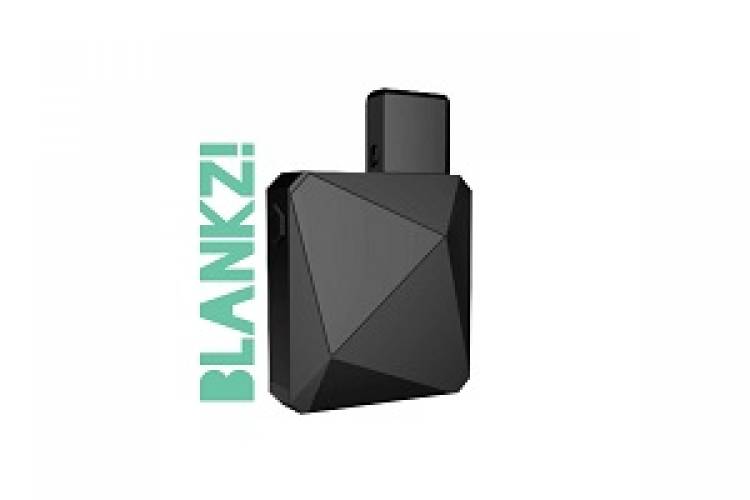 The Prism, The Latest Pod System Battery From Blankz! Pods
Ever since the flavor ban, more and more Juul users have been jumping over to using disposable vape pens. Not only are these disposables wasteful, but they can also be an expensive option for vape users. At Blankz! Pods, their team have created refillable Juul pods so their customers can continue to enjoy flavored vape pods legally. They also produce their own Pod System Battery line, including their original Blankz battery and their new battery, the Prism.
A standard Juul pod system battery is a pretty bare bones device. These batteries were designed to be small and discreet, which was a big part of their appeal for many users. Depending on how they are used, the Juul's battery can hold a charge long enough to vape a single Juul pod.
This is because the small size of this battery only allows for a small 200 mAh cell. Milliampere hours, or mAh, is used to determine the capacity of a battery. The original Blankz Battery has a 350 mAh cell and their new Prism battery has a 380 mAh cell. This means your new Prism should last about twice as long as your Juul, especially when you consider its other power saving measures.
Both the Juul and the Prism use a draw activated firing system. This means that a sensor in the battery begins to heat the coil once you start to draw on the pod itself. Sadly, in the case of the Juul, this system is always on and ready to go. This means that the system is constantly drawing a small amount of power from the battery. Luckily, when you are using the Prism, you can turn the battery off between uses, which can save a lot of power throughout the day.
For anyone interested in a push button activated system, the original Blankz Battery uses this design where pushing the fire button heats the coil. This system draws even less power throughout the day, as the fire system is not constantly reading the draw sensor while the device is turned on. You can turn on a continuous fire mode with this battery by clicking twice, which will heat the coil until you click the button again.
Both of the battery options for Blankz also include a variable voltage feature. By clicking the fire button three times, you can switch between a low, medium and high power setting. The indicator LED will turn white, blue, and red respectively to indicate the setting you are currently using. Using the higher power settings will fatigue your pod's coils faster, so if you are using Blankz refillable pods, they might not last for a full three uses if you are vaping on high exclusively.
While the original Blankz battery is only available in silver, the Prism offers customers a few color options. You can choose between black, white, red, purple/blue, and rainbow options to perfectly suit your style. Compared to the silver, slate grey, and black options offered by Juul, this is a huge improvement. No matter which of these Blankz batteries you choose, you will love their compact size and long life they offer.
So if you are not ready to give up the convenience of vaping Juul pods, Blankz! Pods are here to help. You can visit their website to purchase refillable Juul pods, customizable e-liquid options, and you can find the perfect pod system battery for you. With these batteries powering your pods, you will gain the ability to control the strength and quality of your vapor like never before.
For more information about Juul Pods Empty and Pod System Refillable Please visit : BLANKZ Pods