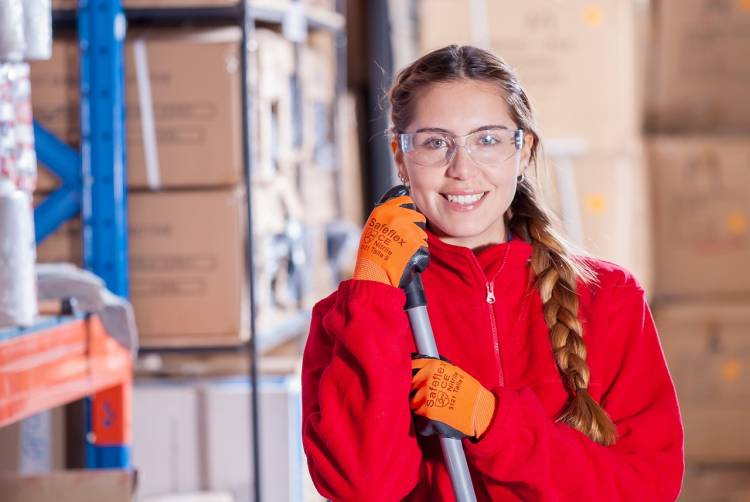 All You Need to Know About Cleaning Business Software to Understand Why Your Business Needs It
Most businesses understand how essential it is to evolve with technology and build digital processes and solutions, putting it into action is a different story altogether. Where does your business stand in this regard, are you one of those who have successfully achieved digitization in your business operations, or are you under the process, or are you still comprehending the idea while picking up technology solutions in fragments.
Businesses do use digital solutions, but are these solutions holistic?



There would be hardly any business today that is not utilizing technology solutions to support their operation and processes, but not all businesses have a well-structured, holistic approach to technology transformation. For most of them, it is the go-with-follow approach, where digital solutions are picked mostly following the trends. There is nothing wrong with that, but it may lead to a decentralized digital setup that uses too many different software programs to manage the business operations. This means multiple databases, multiple dashboards, multiple training; basically the absence of a one-stop solution. Thus, instead of simplifying the business operations or processes, such a set-up can rather make things go more complex. Businesses must aim for a comprehensive one-stop digital solution that multi-tasks and yet keep things connected, simple and easy.
Taking the cue, and catering to the needs of cleaning businesses, this blog discusses the applicability and benefits of cleaning business software; how it is a one-stop solution to digitize and automate the cleaning business-related field operations to make them more manageable, trackable, and measurable.
Cleaning business software - Why is it a comprehensive solution to address the majority of field operational challenges?
Cleaning business software is like a CRM for a cleaning company. The growth and expansion of a cleaning business, just like any other field services business, depends on the efficiency and productivity of its field workforce, as field workers are the one who renders the services at the ground level, they are the one who connects with the customers. However, the efficiency and productivity of the field workforce are not just about their personal efficacy, but they also need to have the assistance of the right kind of tools and technology. Moreover, a field workforce needs mobility solutions, technology that can meet their on-the-go requirements, be it access to information, team collaboration, data collaboration, access to self-service, real-time communication, access to tech tools, and others.
To meet all these mobility needs, if the field workforce is asked to use multiple software programs or apps, then more than help it will become a troubling thing. As a solution, there is cleaning business software that functions as a one-single tool to manage the field workforce as well as empowers the field workers to handle the field operations and processes with much-improved productivity and efficiency.
The specialties of a cleaning business software:
It facilitates field automation in processes like job scheduling, work order management, route planning, location tracking, time-stamping, team communication, data collaboration, field data recording, invoice generating, reporting, analytics, inventory management, etc.

The software is multi-tasking; it functions as a cleaning scheduling software, it is a route planner, it also functions as a cloud-based data collaboration platform, it supports multiple communication tools like group chat, private chat, automated notifications & reminders. Timestamping, live-tracking of traffic, and technicians' on-field movements, invoice generation, and third-party integration are some of the other special features of cleaning management software.
How the cleaning business software functions- a few examples:
As a cleaning company scheduling software, it can identify who is the nearest available rightly skilled worker for a particular service request. This way it automates job scheduling while ensuring that there is skill-based job distribution, also it ensures that there are no scheduling conflicts, and by assigning the job to the nearest available worker, it ensures that the worker reaches the job site at the earliest and there can be a minimum turnaround time.

The software functions as a cloud-based data repository that stores all the enterprise data at one commonplace. Thus, on-the-move field workers can have real-time access to the data or information, provided they have valid access permission. They don't need to depend on any back-office staff for accessing any piece of information. This ensures there is no gap or moment of pause in their productivity because of lack of access to information. Be it client details. service quotes, inventory records, or any kind of information, the field workforce can access them on the go.

By automating the standardized communication like automated notifications of job status, or location status of the field workers, automated reminders of job schedules, etc. the software ensures that there is no communication gap.

The cleaning business software automatically records field data across different touchpoints and makes field workforce performance more measurable and trackable. For instance, it automatically tracks the travel time of the field workers, such data gets handy in verifying the reimbursement claims or tracking the productivity. Likewise, automated invoice generation tracks the on-field monetary transactions, and time-stamping tracks the workers' engagement with each job.
Conclusion
Operational efficiencies and streamlined workforce management are the two prime reasons why your cleaning business needs cleaning business software. You might be having some system in place to run your field operations, but if you are looking for ways to score on operational efficacy, then this kind of software is your way out to beat the market competition.