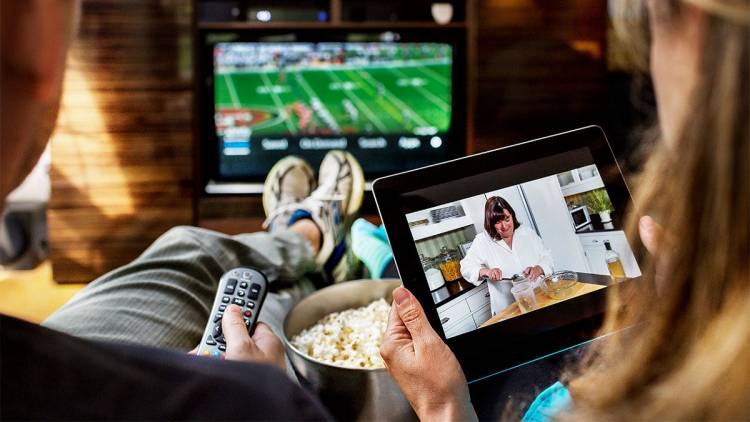 The Best TV Streaming Services 2021
Streaming as the name suggests is the continuous flow of data. It allows access to a piece of data while the rest is still being received. This means you can start watching a video without needing to download or save it. To stream TV, all you need is a good internet connection and a device that connects to it; it could be a laptop, computer, smart TV, etc. You could subscribe to Spectrum internet packages or other deals to enjoy TV streaming at a good speed and quality
The demand for streaming services is on the rise which is why every major media company is launching a new one. The competition is intense which means you have more options to choose from. Your decision would be based on the kind of movies and shows you like, how important an older catalog is to you, who else would be watching it besides you, and of course the budget you have. To make the best choice, have a look at the best TV streaming services of 2021.
---
1#. YouTube TV
---
YouTube ranks the highest on our list of best TV streaming services of 2021. It offers over 85 channels and one of the best cloud DVR features. The channel lineup includes prominent local channels as well as major networks such as MTV, CNN, ESPN as well as Comedy Central.
YouTube TV comes with unlimited storage capacity and can record three concurrent streams simultaneously. It can keep your recordings for as long as nine months. With a monthly fee of around $65, it is far cheaper than what most cable TV packages charge. However, it is one of the most expensive TV streaming services when compared to others. But given the plethora of channels and features, it has, YouTube TV is worth your time and money.
---
2#. fuboTV
---
fuboTV is another very popular TV streaming service, especially among sports enthusiasts. It was created for football fans to watch live games but gradually expanded to include more channels and networks. The base package of fuboTV includes around 100 channels. This includes popular networks like TLC, AMC, Food Network, USA Network, and numerous local channels.
Different fuboTV packages comprise a diverse collection of TV channels so that each member of the household can find something of their interest. However, even with a lot of variety, the streaming service is largely focused on sports; it has over three dozen sports networks.
---
3#. Hulu + Live TV
---
Hulu is a streaming service that offers a combination of original shows of its own as well as those of prominent cable TV channels. Hulu + Live TV expands on this by adding numerous live channels to your subscription. It offers more than 50 channels depending on the area you live in; channels may differ according to region but rest assured it covers all the major ones. Channels such as National Geographic, Food Network, ABC, NBC, and CBS are available in most areas.
Hulu also has a DVR feature; while the free option only allows you to record 50 hours, you can pay an extra monthly fee to expand it to 200 hours. The service is compatible with most of the devices that are used for streaming. From Smart TVs to Android devices and from IOS devices to Chrome browser, it runs equally well on all.
---
4#. Sling TV
---
The Sling TV streaming service is owned by Dish Network. It allows you to choose and select the programs you wish to watch from different channels. Sling TV offers multiple plans and you can choose yours according to your budget and requirement. Its base package is the $30 Sling Orange plan which lets one person stream at a time.
Then there is the Sling Blue plan which costs the same but allows more streamers; the only difference is in channel selection. The Orange package includes Freeform and ESPN while Blue has Fox Sports and has MSNBC. Its Sports Extra package would also get you MLB Network, NHL Network, and NBA TV among the 11 channels included in the list. Sling TV also allows you to record shows but to avail of the company's DVR service, you need to pay an extra fee of $5 a month.