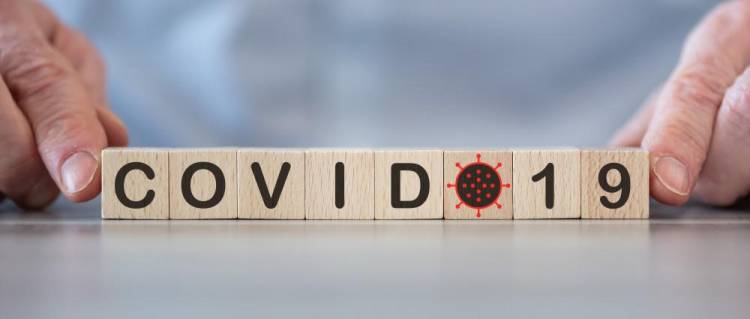 Coronavirus And Dermatology—What To Expect
How will I get refills of my medications? Is this much dry skin some kind of disease? Is this rash a sign of something serious? What about my recently diagnosed skin cancer?
Even though the country has got some relief from the second wave of coronavirus, with cases declining every day, the third wave can hit anytime. For that reason, the government and medical institutions are preparing themselves to take on all the challenges. The availability of Covaxin and other vaccines is a huge relief, but several parts of the country are still under lockdown; people are now making judgments of what constitutes "essential" medical care. People are confused about whether or not they should keep their doctor's appointments, and dermatology is no exception!
When to see your dermatologist?
There are a number of reasons to visit your dermatologist during the Covid-19 pandemic, which is why many skincare clinics are remaining open on a limited basis. While some conditions require a visit to the clinic, other skin problems can be discussed via telephonic consultation.
What are the conditions that require immediate care?
For example, if a lesion is bleeding spontaneously or painful, it is crucial to get it evaluated. Your dermatologist may schedule a telephonic call or recommend a clinic appointment for a biopsy. In the same way, if you find a mole changing in shape, size, and color, or you see any visible symptoms of melanoma, it is crucial to call your dermatologist right away.
Other reasons to visit your dermatologist during the Covid-19 pandemic can be severe skin rashes, which may call for an in-person visit to stop further spread of rash and prevent the skin condition from impacting breathing or vision.
Bumps or lumps below the skin surface that is not properly visible in a video chat might also require an in-person visit to the dermatologist.
Breakouts or flareups in chronic skin conditions such as acne, psoriasis, eczema, and more, which seem to worsen over time, should also be checked by a dermatologist.
What can you expect when visiting skincare/dermatology clinics?
The healthcare centers throughout the country are doing their best to offer a safe treatment environment for their patients. They are taking all the covid precautions to keep their workspaces clean, promote social distancing and protect the health of their staff and patients. However, it is recommended to get yourself vaccinated before you visit any healthcare clinic. You can register yourself online to get a jab of Covaxin or Covishield.
Here are some of the Covid precautions taken by the clinics to protect everyone around.
1. Screening patients and the employees for coronavirus symptoms before entering the skincare/dermatology clinics.
2. Frequent cleaning and sanitizing common areas such as waiting rooms, restrooms, and patient treatment rooms.
3. Creating space between seating in common areas or the patients can even remain in their cars or outside the clinic until the dermatologist is ready for them.
4. Wearing face masks and gloves when interacting with others
5. The number of employees, patients, and janitorial staff is also limited to reduce crowing and practice proper social distancing.
6. Educating the employees about the latest information, safety precautions, and restrictions from the state and central government and local authorities.
What is the right thing to do?
The first and the most important thing you should do is check yourself for any symptoms of Covid-19. If you happen to have even a single sign, immediately isolate yourself from your family members and seek emergent care. Above all, get yourself tested as soon as possible. If a skincare specialist comes in contact with a contagious patient, each of their employee, as well as the subsequent patient, will be at risk. If you do not get checked, the contraction of diseases will continue to rise.
Also, keep monitoring your skin for any concerning issues discussed above. Get in touch with your dermatologist if you feel any skin issues require immediate attention. Call them to seek advice and get the care you want, even if proper care is postponed for now. Keep in mind that recommendations are regulations are evolving every day, sometimes even by the hour. The skincare/ dermatology staff and other healthcare providers are doing their best to accommodate the needs of their patients while prioritizing public safety and following the government recommendations and medical field mandates.
Do not forget that your skincare specialists are as eager to see you as you are to see them. While the situation is challenging for both patients and providers, short-term delays are crucial for everyone's health at this time.
Self-care should be one of your top priorities during these difficult times. And by taking a few covid precautions, such as getting the vaccine, double masking, practicing social distancing, and carrying a hand sanitizer whenever you step out of the house, you can continue to enjoy the services of your skincare specialists safely.